Diem Launch, Deutsche CELO, Binance.US CEO, BlockFi's Crypto Dad + More News
Get your daily, bite-sized digest of cryptoasset and blockchain-related news – investigating the stories flying under the radar of today's crypto news.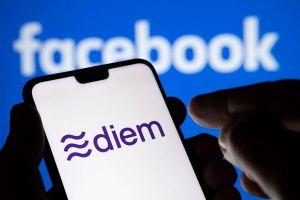 Stablecoin news
The Facebook-backed Diem Association (formerly Libra) is aiming to launch a pilot with a single stablecoin pegged to the USD in 2021, CNBC reported, citing an undisclosed person familiar with the matter. The pilot will be small in scale, focusing largely on transactions between individual consumers, and there may also be an option for users to buy goods and purchases.
Investments news
Major German telecommunications company Deutsche Telekom has indirectly made "a significant purchase" of CELO, the native coin of the eponymous open-source blockchain ecosystem. It will be the first telecommunications company to join the global Celo Alliance for Prosperity, the press release stated. Deutsche Telekom will operate infrastructure across the Celo ecosystem, via its subsidiary T-Systems MMS, which will operate as a validator utilizing the Open Telekom Cloud (OTC).
Inflows into digital asset investment products nearly tripled to USD 233m last week, the largest inflows since early March, according to digital asset management firm CoinShares. Bitcoin (BTC) saw the largest inflows of USD 108m, ethereum (ETH) continued to see outsized inflows relative to its market capitalisation of USD 65m, bitcoin cash (BCH) saw USD 4m, polkadot (DOT) USD 5m, binance coin (BNB) USD 3m, tezos (XTZ) USD 7m, and multi-asset USD 6m, while XRP saw weekly inflows of USD 33m, nearly doubling its assets under management (AUM) to USD 83m. This renewed appetite for digital assets is due to a combination of increasing acceptance from institutional investors, fears for inflation and price momentum, according to CoinShares.
Aleo said it has raised USD 28m to build the next-generation platform for decentralized, private applications. The round was led by Andreessen Horowitz (a16z) with participation from Placeholder VC, Galaxy Digital, Variant Fund, and Coinbase Ventures among others.
Career news
Former US Acting Comptroller of the Currency Brian P. Brooks is joining Binance.US as Chief Executive Officer, effective May 1, 2021. Often referred to in the media as "the first fintech Comptroller" and "Crypto Comptroller," Brooks led the government's efforts to provide regulatory clarity for stablecoins, digital asset custody, and the development of blockchain payment networks, and granted the first federal bank charter to a cryptocurrency company, said the announcement. He was also a member of the board of directors of the Federal Deposit Insurance Corporation, a voting member of the Financial Stability Oversight Council, and the Chief Legal Officer of Coinbase Global, among other roles.
Christopher Giancarlo, the former chairman of the US Commodity Futures Trading Commission (CFTC), known as "Crypto Dad" for his early embrace of digital assets, joined the board of cryptocurrency lender BlockFi, Bloomberg Law reported. Giancarlo headed the CFTC when the Chicago Board Options Exchange and CME Group Inc. first offered bitcoin futures contracts, while he advocated for a "do no harm" regulatory stance toward blockchain products in his February 2018 congressional testimony.
Adoption news
Ahead of its stock listing, flexible space provider WeWork said it will start accepting BTC, ETH, USD coin (USDC), paxos standard token (PAX), and several other cryptocurrencies as payment for its offerings, through cryptocurrency payment service provider BitPay. The company claims it will also hold the currency on its balance sheet. Coinbase will be the first WeWork member to use cryptocurrency to pay for its WeWork membership. WeWork will also pay landlords and third party partners in cryptocurrencies where applicable through this exchange.
Gilded, a B2B payments and accounting platform for cryptocurrency, today announced the availability of Mass Pay, a full-service solution that promises to allow businesses to pay up to 500 employees at once in Ethereum-based tokens such as stablecoins.
DeFi news
API3, an oracle provider and decentralized autonomous organization (DAO), has announced a 10-year partnership with the Open Bank Project, an application programming interface (API) provider for the banking industry. The partnership will connect over 400 banking APIs and the Web 3.0 world via API3's Airnode, enabling banks to send data directly to blockchain networks, which gives third-party decentralized application developers the opportunity to begin prototyping blockchain solutions powered by open banking data. Potential use cases include secure and decentralized databases for data verification between banks and authorized third parties, the bridging of open banking data to blockchain-native systems like decentralized finance (DeFi) and self-sovereign identities, and data marketplaces and data unions enabling banking customers to monetize their private financial data.
Mining news
Blockchain infrastructure company Bitfarms has announced a deal with a utility-grade private power producer in Argentina for 210 megawatt bitcoin mining data center at USD 0.022/kWh for the first four years. The initial term of the contract is eight years. The company is working on finalizing an engineering procurement and construction contract with the aim of mining bitcoin in early 2022 at the new facility.
Altcoins news
Fundraising platform BSCstarter announced the launch of WSB token through an Initial Dex Offering (IDO) on BSCstarter's launchpad that went live today, and via a partnership with WallStreetBets DApp, described by the announcement as a decentralized application of the subreddit WallStreetBets. Per the press release, the WallstreetBets DApp has been created by the "original co-founder and one of [the] moderators" of WallStreetBets, "an establishment behind the global movement against the current financial system, financial institutions, and Wall Street." However, the current moderators of the subreddit called this a "scam" by "the pathetic and disgraced founder" removed in 2020, that has nothing to do with the group, and that they are "strongly anti-monetization."
---