Did Kakao Token Listing Spark Rise in Coinone's Popularity?
Major South Korean crypto exchanges are experiencing a rise in user numbers and trading volumes, with some convinced that the listing of Kakao's klay (KLAY) token has helped propel a sharp rise in traffic to the Coinone trading platform.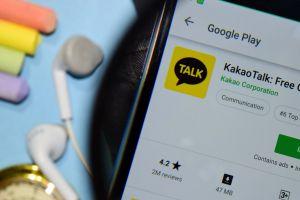 According to media outlet TechM, statistics released by Big Data firm Mobile Index showed that as of September 9, Coinone's Android user numbers stood in excess of 80,000. The same media outlet stated that if iOS users were to be added, the number of South Korea-based Coinone users was estimated to be over 100,000. Coinone's combined active user base in March was around 40,000.
TechM stated that the exchange has now cornered around 10% of the total domestic market. And per CoinMarketCap data, Coinone is currently placed 12th in the world in terms of 24-hour volume, posting over USD 105m on Thursday. While CoinGecko ranked the platform as 23rd with USD 132m in trading volume.
Kakao's KakaoTalk chat app, which has an active monthly user base of some 50 million people – the overwhelming majority of whom are based in South Korea – this year added a crypto wallet tab function to its app interface.
Kakao operates the Klaytn blockchain network, whose native klay token was unlisted in South Korea until Coinone decided to list it back in June.
The move, reported Korea Times back in late June, was unsanctioned by the Kakao blockchain subsidiary Ground X, and "annoyed" the chat app operator.
Regardless, observers believe the move has sparked a new wave on interest in Coinone – particularly in the wake of klay promotional giveaway events held earlier this year.
KLAY price chart: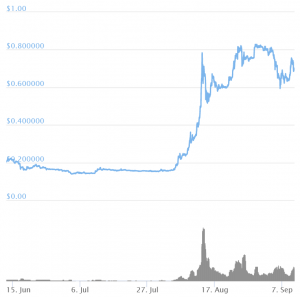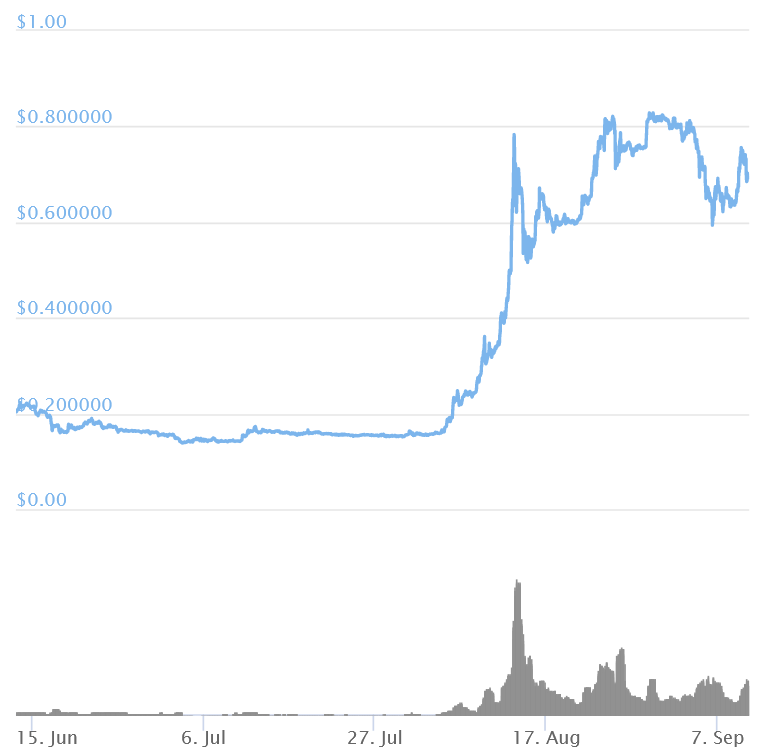 However, recent data also showed renewed momentum for other leading exchanges. Despite a police probe into suspected managerial wrongdoings, market leader Bithumb experienced a climb of almost 57% in 24-hour trading volumes, also per CoinMarketCap data – and was fifth in the global rankings on Thursday (8th on Coingecko).
Upbit, which ranks ninth on CoinMarketCap and seventh on Coingecko, has also been attracting a new lease of interest from crypto users in the country after it announced the launch of a new DeFi index service on Wednesday, reported Fn News.
____
Learn more: 50 Million-user Chat App KakaoTalk Launches Crypto Wallet
---