Deutsche Telekom to Launch Celo-powered Mobile Pay Network
Global telecommunications companies are growing increasingly keen on blockchain technology – as Germany and Europe's largest telecoms provider Deutsche Telekom (DT) announced it has teamed up with the financial industry heavyweight Andreessen Horowitz (AH) in a new deal involving the Celo blockchain network.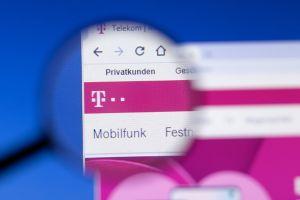 In a press release shared with Cryptonews.com, the firms stated that they have struck an agreement that will see the firms stake celo (CELO) tokens and create a new blockchain-powered mobile payments network. (Celo is backed by both DT and AH, among other investors such as Coinbase Ventures, Polychain Capital, and others.)
They explained that they were "building a global payment platform that can be used by anyone with a mobile phone."
DT, the former state-run monopoly, is making the move through its T-Systems MMS digital innovations subsidiary. The firm did not reveal the size of its investment, but in April this year announced that it had "invested in the decentralized financial (DeFi) economy," and called its token purchase "significant."
The size of Andreessen Horowitz's stake was not revealed either. But, the German firm added, both Andreessen Horowitz and T-Systems will now seek to stake their coins to co-operating validators on the network.
T-Systems said that this would help it "contribute to the infrastructure" of the Celo blockchain network, and would use its Open Telekom Cloud platform, which it claimed, "meets the strictest security and compliance requirements."
T-Systems added that it "is remunerated by the network" using a USD-pegged stablecoin on the Celo blockchain.
Katie Haun, a general partner at Andreessen Horowitz, was quoted as stating that "a diverse set of globally distributed validators is critical to maintaining a blockchain network that is secure and technically robust."
At 10:23 UTC, CELO, ranked 151st by market capitalization, trades at USD 1.77 and is down by almost 17% in a day and 42% in a month. It's almost unchanged in a year.
DT was privatized in 1995, but the government retains a stake of over 30% in the firm.
T-Systems has also backed the Flow blockchain network and the DeFi player Chainlink (LINK).
In South Korea, the nation's biggest telecoms giants threw their hats into the blockchain ring years ago, with some already reaping the profits.
Earlier this year, KT posted a "sevenfold" rise in blockchain-related profits. The firm operates its own blockchain network and has provided the technology for a large number of the country's most successful local stablecoin projects.
Its closest rival SK is also active in the blockchain world, and last year sealed a deal with Samsung to pioneer the world's first decentralized ID (DID) solution for mobiles.
The two firms, and the third-biggest telecoms provider in the nation, LG U+, are also working on expanding the reach of South Korea's blockchain-powered drivers' license platform.
Meanwhile, in Russia, the state-owned telecoms firm Rostelecom has developed a blockchain-powered voting platform that has already been used in a range of elections – including the recent primaries for the nation's biggest political party.
____
Learn more:
- The Case Of Mobile Money In Ghana
- Beijing Telecoms Provider Latest Company to Join Digital Yuan Pilot
- Chinese, International Telcos Explore 'Blockchain + 5G' Paradigm
---