Deja vu: SEC Rejects ETFs, Bitcoin Slides
In a series of three separate decisions published on the website of the US Securities and Exchange Commission (SEC) on Wednesday, the community learned that proposals to set up a bitcoin-based exchange traded fund (ETF) from three ETF providers had been rejected.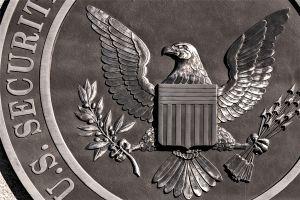 Despite this decision was expected, the price of bitcoin still reacted by trading lower overnight, essentially falling back to the level from before Wednesday's short squeeze.
The three ETF providers in question are GraniteShares, ProShares, and Direxion, all well-established providers of ETFs in the US. Each of them had filed proposals for several funds, offering both long and short exposure to the price of bitcoin.
Important to point out is that all of the funds rejected were intended to be backed by bitcoin futures contracts, without holding any physical bitcoins. Considering the SECs past objections to these types of funds, it was already largely expected that these proposals would be rejected.
A bitcoin futures-backed ETF would have no direct link to the underlying market for physical bitcoins, and the community is divided, discussing how an ETF could affect the Bitcoin ecosystem and what harm it might cause.
On September 30, the SEC is set to announce if they will approve, disapprove, or further delay a decision on the much-discussed ETF proposal, which is geared towards institutional investors, from financial firm VanEck. So far, this is the only provider that has filed a proposal for an ETF backed by physical bitcoins, which is considered to be far more important.
It is widely expected that the SEC will delay that decision until early 2019.
Previously, the president of the Chicago Board Options Exchange said that a bitcoin ETF faces what can best be described as a "chicken-and-egg problem." He explained that the SEC has rejected bitcoin ETFs because the bitcoin futures market is not a "market of significant size." However, the best way increase trading volumes in the market would be to introduce an ETF based on it.
---