DeFi Darling Ampleforth Crashes as Unique Feature Burns Traders
After an epic rally in June and July, the grim reality has now dawned on traders trying to profit from moves in ampleforth (AMPL), as a unique feature of the hyped DeFi (decentralized finance) protocol is burning traders who didn't pay attention to crucial details in the coin's technical design.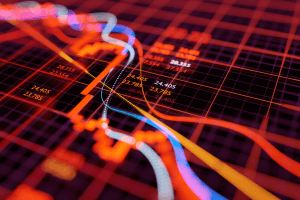 As of press time (10:48 UTC), the price of AMPL was down by 51% over the past 24 hours, trading at USD 0.73. However, the price is still up from its daily lows of USD 0.63. AMPL is also down by almost 60% in a week and a month.
AMPL price chart: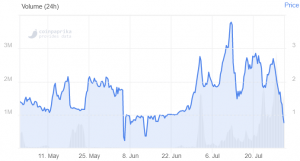 AMPL originally launched as a type of a stablecoin alternative in 2019, and aims to algorithmically stabilize purchasing power through a fluctuating monetary supply in a process known as "rebasing," which appears to be what is burning many traders at the moment.
A new term for most crypto investors, Bitfinex's website describes "rebasing" as a feature of Ampleforth where the amount of AMPL tokens held in a user's wallet will be adjusted either up or down every 24 hours, "based on the weighted average of the token price throughout this time."
So today is the "time to see who has been swimming naked when negative rebases hit," according to a Twitter user.
As previously reported, the AMPL token is already well-known in the community for its extreme volatility. And following today's losses, the coin by a wide margin ranks as today's biggest loser among the top 100 cryptoassets by market capitalization, as tracked by Coinpaprika.
Despite this, however, the coin, which was originally launched as an initial exchange offering (IEO) on Bitfinex in June of 2019, has already climbed to become the 44th most valuable cryptoasset by market capitalization, according to Coinpaprika's ranking.
And while the price of the coin may be fun to watch for traders, it is the coin's market capitalization that reveals the exponential increase in value for the overall protocol, which really only started in July this year.
AMPL market capitalization chart: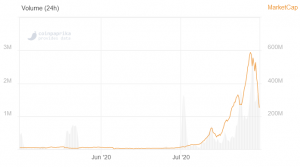 As would be expected, the crypto community is busy discussing the AMPL token, with many members of the community saying they warned investors about putting money in the coin unless they truly understand how it works:
The same message was also voiced by Jason Choi of crypto hedge fund Spartan Capital, who argued that AMPL "is working exactly as designed." Meanwhile, Kelvin Koh, partner at the same firm, also said "we warned about this" and that "this is how the protocol was built."
---