Dash 2 Trade Raises $7M, Accelerates Development to Tackle FTX Fallout
Dash 2 Trade, the crypto analytics dashboard and trading strategy portal, has just announced that its D2T token pre-sale will be ending earlier than initially stated thanks to an accelerated development timeline.
As a multi-faceted crypto dashboard, Dash 2 Trade aims to provide a hub that both novice and experienced traders can use to level up their trading strategies, scout out new investment opportunities, and make more informed trade decisions.
By deploying the first wave of terminal features ahead of schedule, Dash 2 Trade hopes to help traders buffer against the fallout following the recent FTX collapse.
Accelerating Development
As we previously discussed, the cryptocurrency market appears to be approaching its bottom — and scores of investors and traders are now forming their strategies to make the most of this opportunity.
In line with this, Dash 2 Trade has opted to accelerate its development roadmap, bringing its crypto market intelligence solution to market in record time.
According to the recently updated roadmap, the team behind the platform now expects to deliver the signals dashboard and its first wave of features within the next two weeks.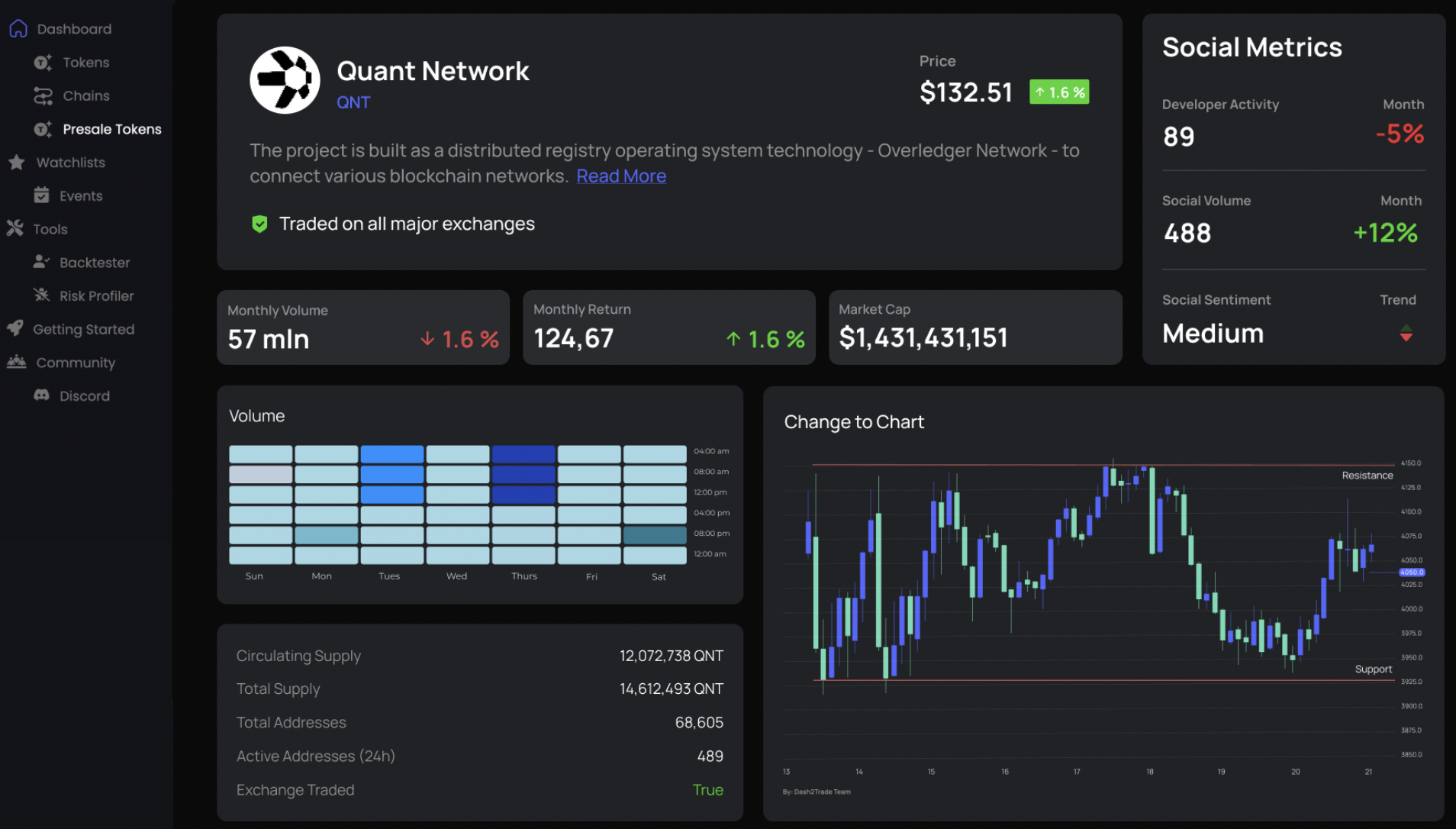 Powered by the D2T token, Dash 2 Trade allows users to copy winning trading strategies, leverage powerful signals, build and choose from a range of auto-pilot trading bots, and keep up-to-date on the latest pre-sale opportunities all in one place.
By cutting its pre-sale hard cap to just $13.4 million, Dash 2 Trade expects to close out its token sale much earlier than expected and proceed with its initial exchange listings. Two prominent exchanges, LBank and BitMart, have already committed to listing the D2T token, and the Dash 2 Trade team also plans to deploy the token on decentralized exchanges.
Having already raised $7 million, the exchange is now more than halfway through its pre-sale, which is now expected to conclude within weeks. As a result, the price of the D2T token will be capped at a maximum price of $0.0533 in stage 4 of its pre-sale.
To help refine its product and go live in record time, Dash 2 Trade recently onboarded new talent. This includes expanding its talented technical team with new Chief Technical Officer (CTO) Ilyes Kooli — an ex-Technical Team Leader at Ethereum infrastructure provider ConsenSys.
Actionable Insights
As a platform built for the crypto entrepreneurs and traders of tomorrow, Dash 2 Trade aims to help level the playing field by providing everybody with the tools and alpha they need to make the most of what many expect to be a meteoric bull run.
But more than this, it will help users hedge their positions, identify risks, and spot potential problems ahead of time — important considerations for a crypto market on edge.
Dash 2 Trade's state-of-the-art terminal is set to include more than a dozen tools, indicators, and trackers users can leverage as part of their investment decision-making. This includes social metrics data for popular projects, an array of technical indicators, customizable watchlists, backtester and risk profiler tools, and a powerful news aggregator.
By helping users find popular coins, identify hidden opportunities, and spot trends before they become mainstream, Dash 2 Trade is essentially developing a one-size-fits-all tool for crypto enthusiasts.
The Dash 2 Trade terminal will launch with a restricted free plan, but users will be able to access the full arsenal of tools, indicators, and services by acquiring a premium membership — unlocked using D2T tokens.
The D2T token sale is currently ongoing and is being hosted directly on the Dash 2 Trade main site.
---