Cryptoverse Has a Question to New Bitcoin Star, Paul Tudor Jones, as BTC Tests USD 10K Again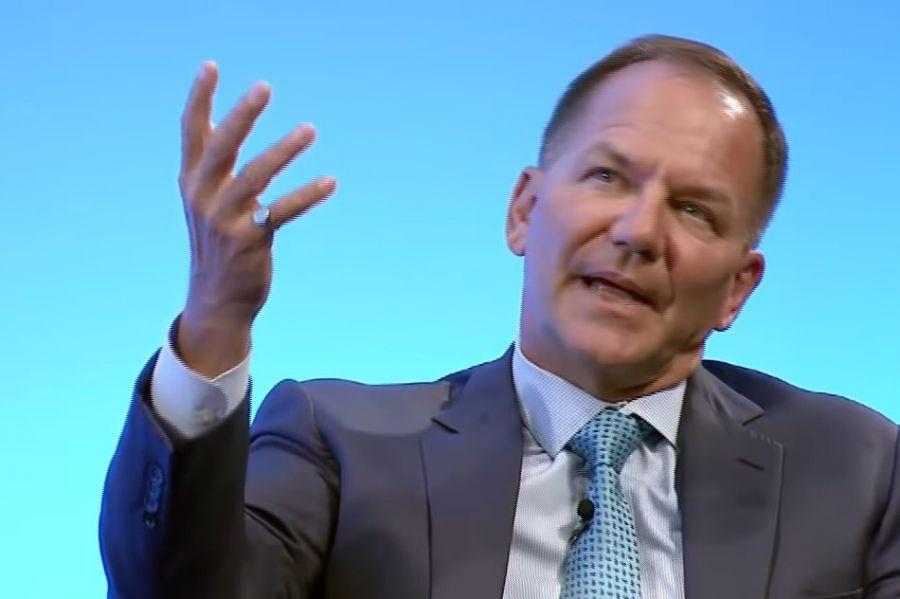 After legendary hedge fund manager Paul Tudor Jones made waves in the Cryptoverse with his bullish statements on Thursday, the crypto community wonders whether the investor holds physical bitcoin (BTC) that just spiked above USD 10,000 for the first time since February.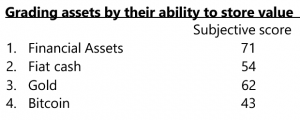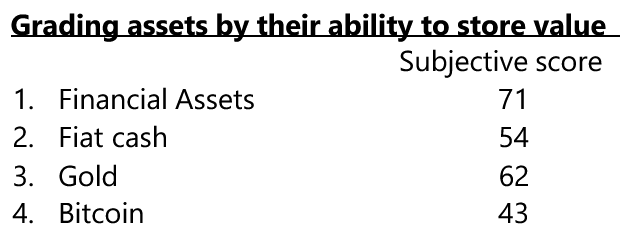 In a letter to his clients, Jones said that he has authorized his hedge fund – Tudor BVI – to allocate "a low single digit" of its assets to bitcoin futures contracts. At the end of March, the fund had over USD 21 billion in assets under management. If the fund would allocate 1%, it would mean an investment of around USD 210 million.
Jones first dabbled in BTC in 2017, doubling his money before selling BTC near its peak at almost USD 20,000, and now he said he "made the case for owning bitcoin, the quintessence of scarcity premium."
Some members of the cryptoverse speculate that "his personal family office probably has physical [bitcoin]" and now Jones wants his investors to have access to BTC returns and hedging properties.
"The hate on [Paul Tudor Jones] buying bitcoin fiat futures instead of physical bitcoin is misplaced. Right now he just wants exposure to the price risk. When he starts feeling uncertain about the fiat infrastructure, he'll learn to run his own node and hold his own private keys," the Bitcoin evangelist at Kraken, Pierre Rochard, said.
At pixel time (06:55 UTC), BTC trades at USD 9,819, dropping from USD 10,029 reached earlier today. The price is stil up by 6% in a day and 11.5% in a week. Bitcoin dominance, or the percentage of the whole market capitalization, increased to 67%, where it was in January.
"With the Bitcoin halving fast approaching, we believe a short-term pullback is highly likely immediately post-halving, as traders begin taking profits," Lennard Neo, head of research at Stack AM Pte., which provides cryptocurrency trackers and index funds, told Bloomberg. "In the longer-term, however, we can expect bitcoin to register significant price appreciation toward the end of 2020 and early 2021."
Bitcoin vs 'The Great Monetary Inflation'
Meanwhile, Jones, in his letter, warned about "The Great Monetary Inflation" that is happening right now, while calling bitcoin "a great way to defend oneself" against it.
The investor revealed that the money printing by central banks has made him think about ways to hedge against inflation, evaluating everything from gold to treasuries, certain fiat currencies, and stocks. In the end, however, he realized that there is a "growing role for bitcoin," as it scores well on criteria for being a good store of value, which he said includes its trustworthiness, liquidity and portability.
And although Jones scored bitcoin lower than gold and other assets as a store of value, he said it surprised him how well it actually scored, adding:
"It scores 66% of gold as a store of value, but has a market cap that is 1/60 that of gold's outstanding value. Something appears wrong here and my guess is it's the price of bitcoin."
Jones further explained that he believes bitcoin will benefit from "the coming digitization of currency everywhere, accelerated by COVID-19," which in Jones' view will "make the understanding, utility, and ease of ownership of bitcoin a much more commonplace option than it is today."
"Bitcoin reminds me of gold when I first got into the business in 1976," Jones further said.
According to the legendary trader's own calculations, governments and central banks around the world have so far printed USD 3.9 trillion in new money – equivalent to 6.6% of global economic output – to counter the COVID-19-induced economic slowdown.
"It has happened globally with such speed that even a market veteran like myself was left speechless," Jones said, while adding "We are witnessing the Great Monetary Inflation – an unprecedented expansion of every form of money unlike anything the developed world has ever seen."
"The best profit-maximizing strategy is to own the fastest horse," Jones said, adding that "If I am forced to forecast, my bet is it will be bitcoin."
Meanwhile, posting on Twitter earlier today, Real Vision founder Raoul Pal said that the current chart set-up, combined with the extremely supportive economic backdrop, has created a "perfect set up" for bitcoin.
___
Learn more: Considering Adding Bitcoin to Your Portfolio? Answer These 3 Questions First
---