CryptoBridge Shuts Down, Vertcoin Falls Victim of a 51% Attack Again
The last month of 2019 has started with bad news for two relatively small projects in the Cryptoverse: a crypto exchange, CryptoBridge, ranked 187th, is shutting down, while a coin, ranked 235th, Vertcoin (VTC), experienced another 51% attack.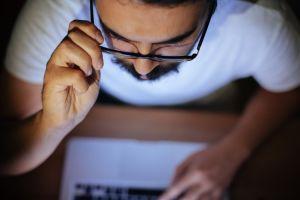 CryptoBridge announced on its website that they'll terminate all their services "after December 15 23:59 GMT." All deposits will be closed after December 3 23:59 GMT with withdrawals following after December 15 23:59 GMT.
"Market conditions, increasing regulation, inability to fund further development and maintain operations forced" the exchange to leave the business, according to their website.
The trading volume on CryptoBridge, "a decentralized exchange created for all altcoin traders," stood at c. USD 97,000 in the past 24 hours, according to Coinpaprika. 117 digital assets and 202 markets were available at this platform.
Meanwhile, another smaller player of the crypto industry, Vertcoin experienced the 51% attack on December 1, according to a post by James Lovejoy, lead maintainer at Vertcoin. The market capitalization of this network stands at USD 12.6 million.
"Based on the market prices during the attack's preparation and the difficulty of the blocks the attacker produced, we estimate the attacker spent between 0.5-1 BTC to perform the attack. The total value of the block rewards the attack received is 13825 VTC (~0.44 BTC). Given the attack was likely not profitable to perform based solely on block rewards, the motivation for the attack is not certain," he said.
According to him, it is possible that the Bittrex exchange was the original target, but the double-spend portion attack was aborted due to Bittrex disabling their wallet before the fork could be released.
"It is also possible that no double-spend was ever intended, and the attack was a proof of concept or sabotage attack," he added.
Meanwhile, a year ago, Vertcoin suffered four distinct 51% attacks that resulted in the malicious actor double-spending an estimated USD 100,000.
At pixel time (07:47 UTC), VTC trades at USD 0.24 and is down by 4% in the past 24 hours, trimming its weekly gains to 16%. The price is up by 2% in a month, but is down by 27% in a year.
---