Crypto Whales Believe These Altcoins Have Huge Potential – Find Out Why
Disclosure: Crypto is a high-risk asset class. This article is provided for informational purposes and does not constitute investment advice. By using this website, you agree to our terms and conditions. We may utilise affiliate links within our content, and receive commission.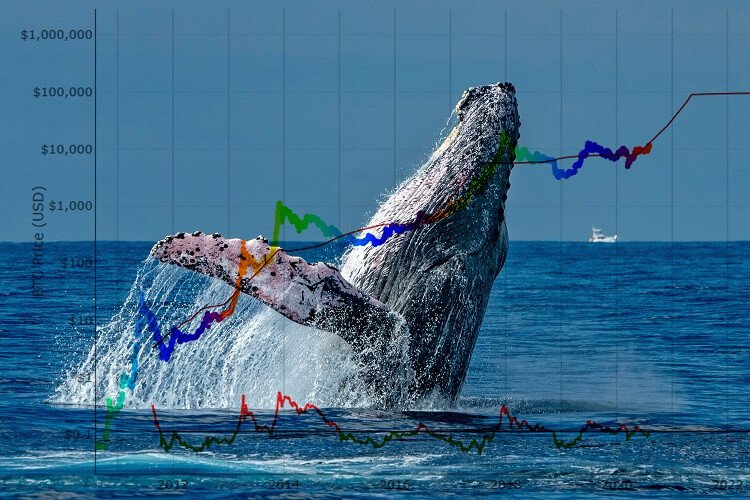 Despite destabilizing economic conditions and FTX contagion possibilities, the crypto market has held relatively steady recently as Bitcoin moves between $16k to $18k. As this period of market consolidation continues, whales are stocking up on select coins in anticipation for a coming bullish surge as we move deeper into 2023–as predicted by many analysts, including Blockware Solutions.
"Bear markets tend to be much shorter cycles than subsequent bull markets. For this reason, we will likely see the markets bottom in the first half of 2023," predicts Blockware Solutions in their recently released 2023 Market Forecast.
Blockware noted in the report that prices for crypto markets would likely bottom when the Fed halts its increases to the Fed Runds Rate.
"The US will likely remain in a declining PMI environment which could push into extreme lows," wrote the authors. "This recessionary signal may coincide with extreme drawdowns to the equity indexes. We also may also see the decline in the US' M2 money supply come to an end in 2023. This increase to market liquidity tends to usher in higher prices for assets and securities."
https://www.twitter.com/MLalcolt/status/1610730938266443776
As the whales and smart investors are aware, to make the most of a possible market recovery in 2023, it is vital to be prepared and invest in good projects while they're still discounted in their presales before they hit the market. Additionally, utilizing sound risk management strategies with assets already on the market will also help increase overall gains.
As we look ahead to a possible market recovery in 2023, a few coins have particularly piqued the interest of crypto whales based on their promising fundamentals and notable rates of investment in their presales: FGHT, D2T, CCHG, TARO, and RIA.
Fight Out (FGHT)
Fight Out is an upcoming move-to-earn (M2E) app and gym chain that will combine smart technology and fitness incentives with a supportive fitness community. It will provide users with the ability to track their workouts for insights, receive rewards for their efforts, and compete in challenges against other users. Additionally, users can use REPS tokens they earn to purchase discounts on subscriptions and gym memberships as well as apparel, supplements, and training equipment.
The Fight Out platform will reward users' for their progress while they complete workouts at home or within the gym. This data is then represented in a soulbound NFT avatar which shows each user's progress within the app. As users meet more of their real-life fitness objectives, their avatar's stats will level up too. Users can then fight their avatars against the avatars of other users for rewards. The goal of this system is to motivate people to stay healthy by providing them with tangible rewards for their efforts as well as through social inspiration.
The company's physical gyms will feature integrated Web3 features such as "mirrors" that show users' digital fitness profiles and utilize sensors to track workouts to give users tips and insights while logging their efforts for rewards and leveling up their avatars. The project also has an ambassador program featuring renowned boxers and athletes who will provide masterclasses and unique events.
Reach your fitness goals with #FightOut! 🙌

Whether you're looking to lose weight, build muscles, or improve your overall health, Fightout is here to support you every step of the way!

Join the presale now before the price increases in stage 2! https://t.co/z34Nkx3N4Q pic.twitter.com/y8QgvhwoKM

— Fight Out (@FightOut_) January 3, 2023
This project has the capability to transform the M2E and fitness app market, so it's no surprise that there is a huge demand for its token–which has so far raised $2.6 million in just a few weeks.
Dash 2 Trade (D2T)
The ground-breaking Dash 2 Trade is set to launch in the beginning of 2023, and its features make it a game changer within the crypto trading sphere. It provides traders with comprehensive visibility and control over their investments via its robust feature suite, as well as an encouraging community that offers beneficial resources for assessing projects before investing. With these tools at their disposal, traders can approach investments confidently knowing that they have access to essential data.
Dash 2 Trade's platform gives both novice and experienced traders a chance to hone their strategies and avail of automated trading, utilizing exchange APIs. Furthermore, its token presale scoring system ensures that users have the opportunity to invest in high-potential tokens right from the start.
The platform will also provide advanced analytics and real-time sentiment surveillance capabilities. In addition to these cutting-edge features, Dash 2 Trade's parent company has also already created a strong community around the platform due to its other platform Learn 2 Trade's established international base of more than 70K traders.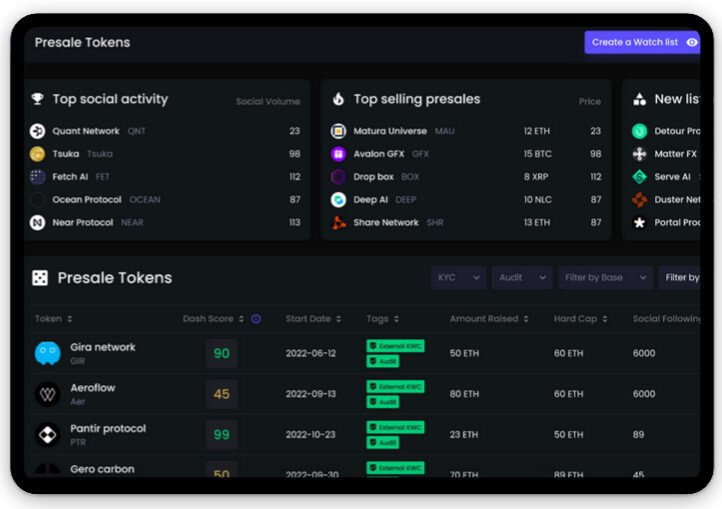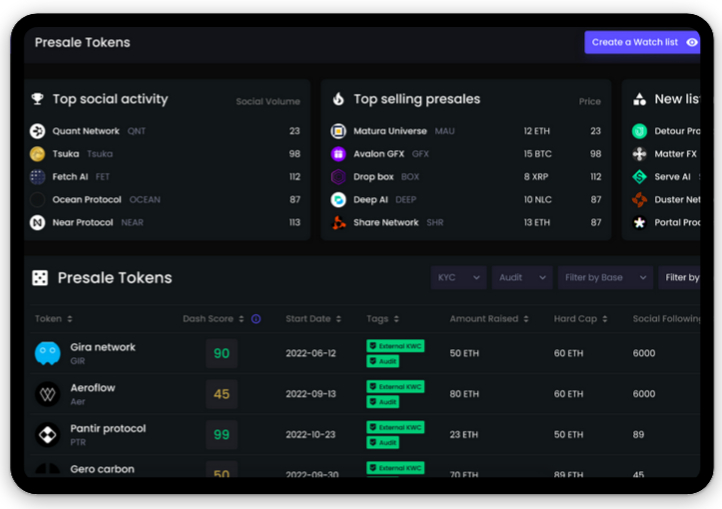 The D2T token presale has had an impressive run since its launch, with the presale currently sold out and additional investors being accepted for a limited time. In order to raise an extra $2 million for more exchange listings and faster product rollouts, 36,000,000 extra tokens have been made available at $0.0556 each. The success of this presale has enabled the team to raise an incredible $13.5 million in funding and counting, which will give them ample resources to continue optimizing the platform.
The team was able to exceed their development goals ahead of schedule when they launched the beta of the presale section of their trading dashboard today, January 4. Additionally, they announced an additional exchange listing at Gate.io, alongside the already announced listings on Changelly Pro, LBank, and BitMart.
C+Charge (CCHG)
C+Charge is a prime demonstration of how blockchain technology can be harnessed to deliver practical solutions to real-world problems. Its peer-to-peer payment system and smart contracts make it simple for EV owners to search out available charging stations, and pay directly from their crypto wallets with no additional fees or long waiting times like those typical in traditional payment systems.
C+Charge resolves a variety of EV charging problems, such as:
1. Expensive Rates: C+Charge gets rid of extra costs related to classic payment systems and helps users uncover more cost-effective charging solutions.
2. Unstable Accessibility: With its searchable database, C+Charge makes it simpler for EV owners to find available stations near them with ease.
3. Poor Transparency: C+Charge offers an open and transparent platform that allows users to access all the current data regarding chargers and prices instantaneously.
4. Poor Security: The blockchain secures the platform, granting peace of mind to customers by providing secure transactions as well as a safe environment for making payments online.
5. No Real-Time Information: With C+Charge, customers have access to instantaneous updates on their charging device status – ensuring they're never left in the dark.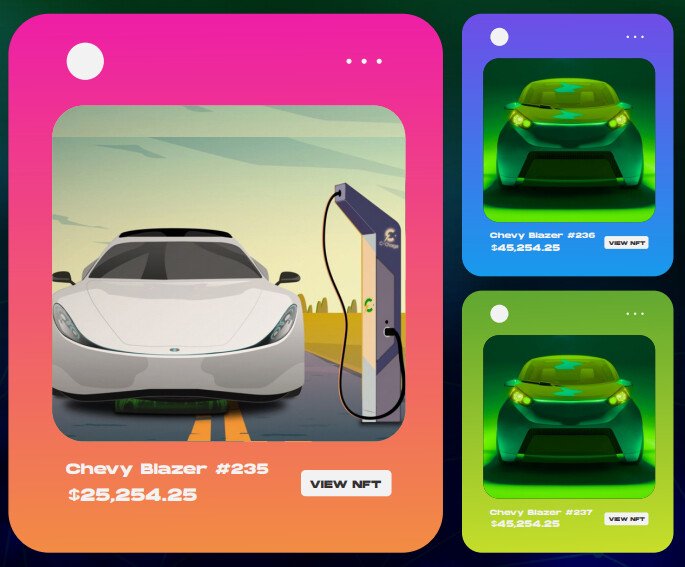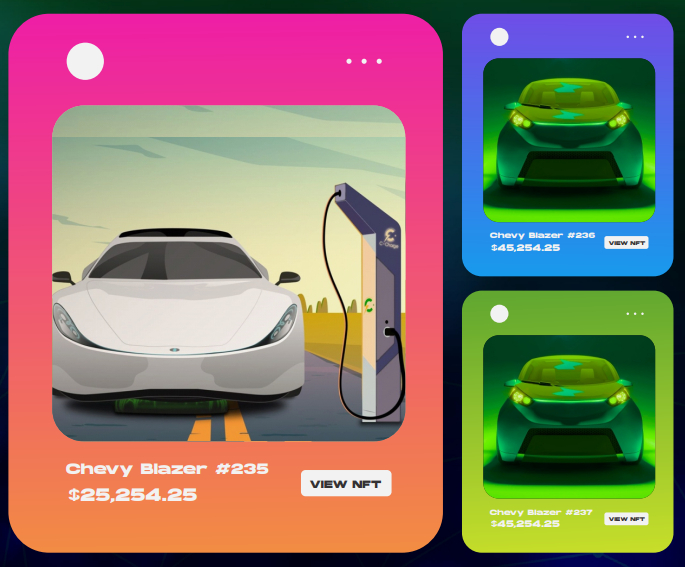 Through its groundbreaking solutions to existing issues in the EV charging space, C+Charge is showing how blockchain technology can be used to solve real challenges on our planet. As electric vehicles become increasingly popular, C+Charge has a unique opportunity to make its mark on this rapidly developing sector.
C+Charge's pre-sale will see the price rise from its current $0.013 USDT each over three additional stages until it reaches $0.02350, so now is a good time to jump in before the next price increase.
RobotEra (TARO)
Enter the post-apocalyptic world of Taro in RobotEra, where you and your robot ally will have to bravely traverse and restore the wasteland of the post-apocalyptic world of Taro. Utilize tools within the metaverse for easy construction of robots or assets–no coding experience required. With no-code tools at your disposal, you can create something truly unique from nothing.
Step into the post-apocalyptic world of Taro in RobotEra and explore with your robot companion to reconstruct the barren wasteland after an apocalyptic event. Players can build robots or assets easily within the RobotEra metaverse without any coding experience and harness no-code tools to create and customize robots and other in-game assets.
Get ready to create your own continent, build your own robot and use it to explore the vast world of #RobotEra! 🌎🙌🏻

🌃 You can mine minerals, construct buildings, play games, and much more!

🌈 The only limit is your imagination!

Try it out! ⬇️
https://t.co/UJ3inomU89 pic.twitter.com/gbEsSB8rqb

— RobotEra (@robotera_io) January 4, 2023
RobotEra's presale campaign has raised nearly $670k and counting, as players look forward to the integration of augmented and virtual reality (AR/VR) into the game in 2023. This feature will allow gamers to create even more immersive custom realms within the metaverse.
Calvaria (RIA)
If you're a PvP and play-to-earn enthusiast eager to challenge your mind, then Calvaria: Duels of Eternity will be of great interest to you. With its exclusive NFT trading cards, players can plan out strategies and challenge their rivals in an afterlife setting. Token owners will also have the opportunity to control the decentralized autonomous organization (DAO) that dictates game decisions, plus earn recurring passive income through staking.
Next step in our partnership with KuCoin team is the @KuWallet integration! $RIA will be available there at launch, and KuWallet is supported right now on our ICO page: https://t.co/JekxLNMJgh where kuwallet users can purchase $RIA directly from the wallet!#calvariagang https://t.co/OqzmDd1yUE

— Calvaria: Duels of Eternity! ✨ (@CalvariaP2E) December 29, 2022
Thanks to the enthusiasm of crypto whales and smaller investors, funds raised during the presale for this game's token have reached $2.66 million so far out of the target $3 million.
---