Crypto Traders Place Bets Ahead of Fed Meeting
Disclosure: Crypto is a high-risk asset class. This article is provided for informational purposes and does not constitute investment advice. By using this website, you agree to our terms and conditions. We may utilise affiliate links within our content, and receive commission.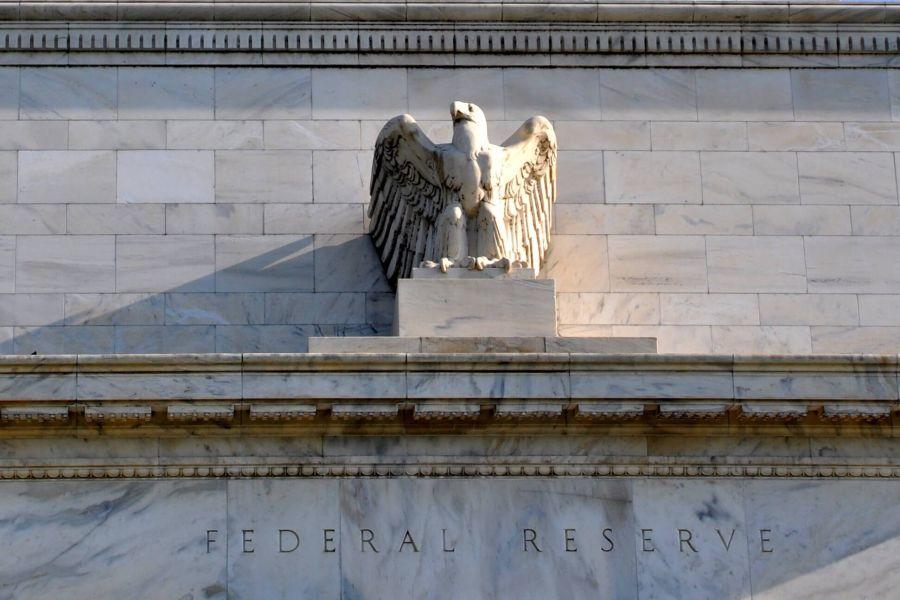 The price of bitcoin (BTC) and ethereum (ETH) rose slightly in the early hours of Tuesday after falling lower on Monday, as market participants positioned themselves for a potential "buy the news" event that may follow a key US Federal Reserve (Fed) meeting later today.
Ahead of today's event, BTC remained down by 3% over the past 24 hours, trading at a price of USD 47,250, while ETH fell almost 5% over the same time period to a price of USD 3,815 as of 11:00 UTC.
The current prices still mark a recovery from overnight lows of USD 46,214 for BTC and USD 3,685 for ETH. At its highest during the Asian trading session on Tuesday, BTC reached as high as USD 47,500 while ETH moved above USD 3,820.
At the same time, US S&P 500 stock index futures were also down by about 0.3% for the day to USD 4,646.
The moves today come as the market is getting ready for a Fed meeting later in the day, which is expected to provide further clarity on the moves the Fed is planning for next year. The meeting wraps up on Wednesday afternoon, and will be followed by a press conference with Fed Chairman Jerome Powell
It has been widely expected that the Fed will signal that it will start raising interest rates again next year, but uncertainty remains as to how fast the central bank will move to wind down its massive asset purchase program, often referred to as 'money printing'.
The uncertainty about the Fed's plans has also grown with the emergence of the new Omicron variant of the coronavirus, which market participants again fear could put a damp on the economy.
Several crypto traders expressed an optimistic sentiment ahead of today's Fed meeting, with for instance Will Clemente, BTC analyst at mining firm Blockware Solutions, pointing out that the meeting is already "a known event."
"[…] anyone who is bearish BTC or wanted to risk-off leading up to [the Fed meeting] has been and will have already done so by then. Have to wonder how many sellers will be left + how much capital is on the sidelines," Clemente wrote, while in a separate tweet calling it a potential "buy the news" event.
Some, including crypto hedge fund Three Arrows Capital CEO Zhu Su, pointed to bullish exchange data from crypto exchange Bitfinex, which showed a concentration of buy orders just below current bitcoin prices.
Every generation of bottom-sellers have to learn for themselves that the only order flow that matters in crypto is on @bitfinex https://t.co/3ypBAyKeGX

— 朱溯 🐂 (@zhusu) December 14, 2021
Others pointed to the currently bearish sentiment in the crypto community as one sign that the market may be ready for a relief rally after the meeting.
Following the theory that the market will always seek to inflict the most pain on market participants, Eugene Ng, Asia Head of Business Development at crypto exchange Gemini, wrote that there is a risk the market will run up now that traders expect it the least.
4. Most on CT are bearish

There is a tangible risk of mkt running up into year end, and leaving every one in dust. That's imo the pain trade with fundamentals not changing massively. But liquidity is always a concern (which can go either way).

— Eugene Ng 🌊 (I'm Hiring) (@Eug_Ng) December 14, 2021
Meanwhile, commenting on the moves that have already been seen in the market ahead of today's meeting, Quantum Economics CEO Mati Greenspan wrote in a newsletter that traditional markets "seem completely unfazed" by all the talk about tapering, with stocks near all-time highs and oil prices north of USD 70 per barrel.
"Not that many retail investors are focused on it these days," Greenspan said about how the market views the Fed's moves.
The Fed has previously announced that it will start winding down its asset purchases on a monthly basis starting in November. From previously buying up USD 80bn in Treasuries and USD 40bn in mortgage-backed securities each month, the Fed in early November said it would reduce the total asset purchases by USD 15bn per month going forward.
The Fed is expected to double the pace of the taper to $30 billion at its December meeting, the CNBC Fed Survey finds. @steveliesman has more. https://t.co/EFi1JHHJx3 pic.twitter.com/S9QA2OR9zU

— CNBC (@CNBC) December 14, 2021
It is a widely held belief among market participants that the Fed's asset purchases – known as quantitative easing (QE) – are helping prop up prices of assets, including the stock market and digital assets such as bitcoin and ethereum. As such, it is believed that reductions in these purchases have the potential to cause sell-offs in both traditional markets and crypto markets.
____
Learn more:
– Arthur Hayes Tells Crypto Traders 'It Pays to Wait,' Stronger USD Coming
– How Global Economy Might Affect Bitcoin, Ethereum, and Crypto in 2022

– Bitcoin Fluctuates as US Inflation Reaches Its Highest Since 1982
– Interest Rates: Why the Era of Cheap Money Is Finally Ending
____
(Updated at 12:55 UTC with a tweet from CNBC. Updated at 15:46 UTC to clarify details about the Fed meeting.)
---