Crypto Project Worldcoin to Raise USD 100M at USD 3B Valuation - Report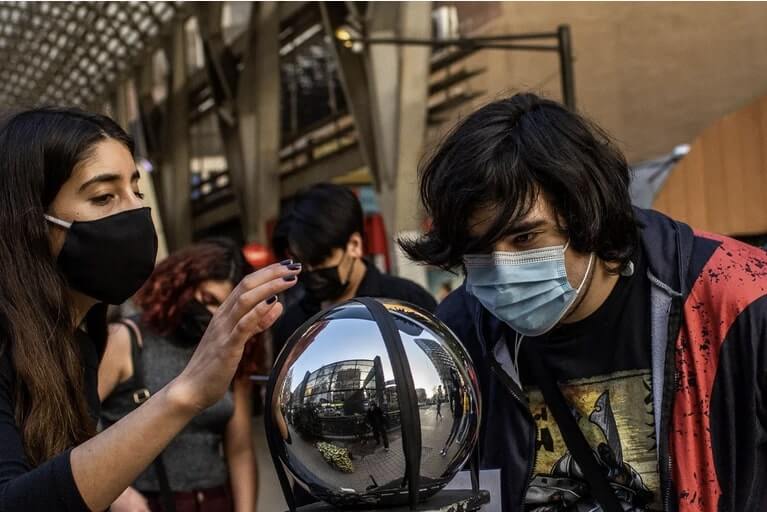 Major crypto exchange Coinbase-backed startup Worldcoin is reportedly set to raise USD 100m through the sale of its tokens, valuing the total supply of the tokens at USD 3bn.
The list of investors includes prominent VC firms like Andreessen Horowitz (a16z) and Khosla Ventures, The Information reported on Tuesday, citing two unnamed sources.
Prior to this, the startup raised USD 25m in late 2021 from investors including a16z, Coinbase Ventures, Digital Currency Group, and angel investors including FTX CEO and crypto billionaire Sam Bankman-Fried and Reid Hoffman, the co-founder of LinkedIn. At the time, the company was valued at USD 1bn.
Co-founded by former Y Combinator President Sam Altman, Worldcoin is an ERC20 token seeking to distribute a form of universal basic income to everyone in the world by photographing everyone's irises and imaging their eyes so to ensure that the crypto is distributed fairly. It can be compared to the Proof of Humanity and Circles crypto projects, which have experienced a universal basic income system.
The project has attracted mixed reactions. As reported, the startup has recently halted operations in at least seven countries as a result of intensifying logistics challenges that are impacting the company's launch plans.
Alex Blania, co-founder and CEO of Worldcoin, justified the move saying that it is the natural result of "very aggressive testing" for the startup, which has increased the size of its employees from 10 to 100 in the past year.
"You're still talking to a Series A company, not an Uber," the chief executive said. "Things are not perfect."
Before providing people with free tokens, Worldcoin scans irises using "the Orb," which will produce a unique identifier based on a person's retina. This way, it can make sure that the people are real and haven't already been scanned.
However, this process has prompted some privacy concerns. For one, Edward Snowden, American former computer intelligence and whistleblower, has scrutinized the project's use of biometrics for verification, saying in October 2021 that the "human body is not a ticket-punch."
"This looks like it produces a global (hash) database of people's iris scans (for "fairness"), and waves away the implications by saying "we deleted the scans!" Snowden said. "Yeah, but you save the *hashes* produced by the scans. Hashes that match *future* scans."
____
Learn more:
- Worldcoin Pulls Out Of Numerous Countries Amid Data Privacy Concerns, Technological Challenges
- Why Coinbase-backed Worldcoin is Unlikely to Succeed
- Worldcoin For An Eye

- Bitcoin Is More 'Public' Money than Central Bank-Issued Fiat Currencies
- Ex-Regulator Tells US Senators That Crypto Can 'Empower and Protect the Innocent'
---