Crypto Prices Bounce as FTX Searches For Rescuers, Tether Peg Slips, Contagion Fears Mount
Disclosure: Crypto is a high-risk asset class. This article is provided for informational purposes and does not constitute investment advice. By using this website, you agree to our terms and conditions. We may utilise affiliate links within our content, and receive commission.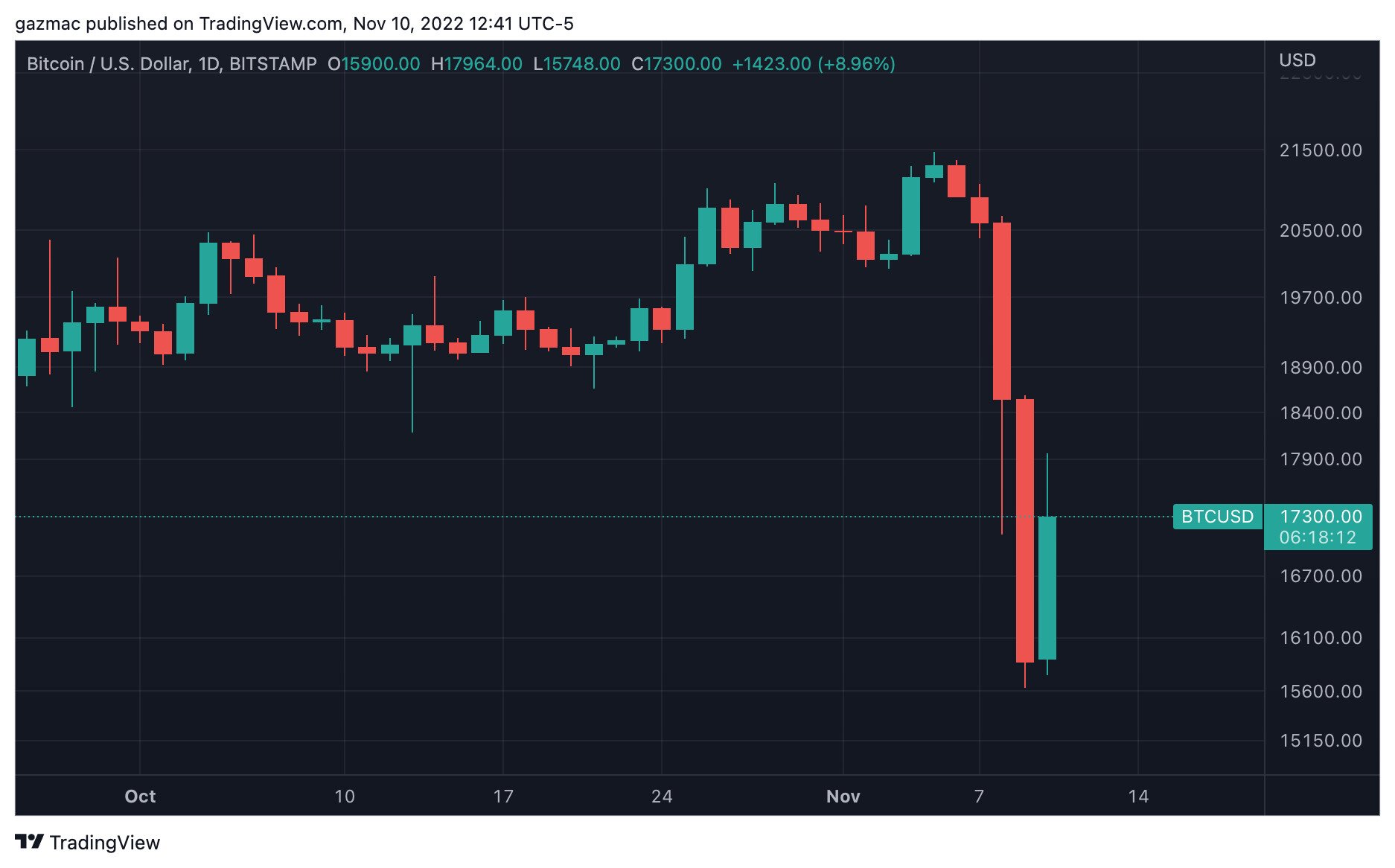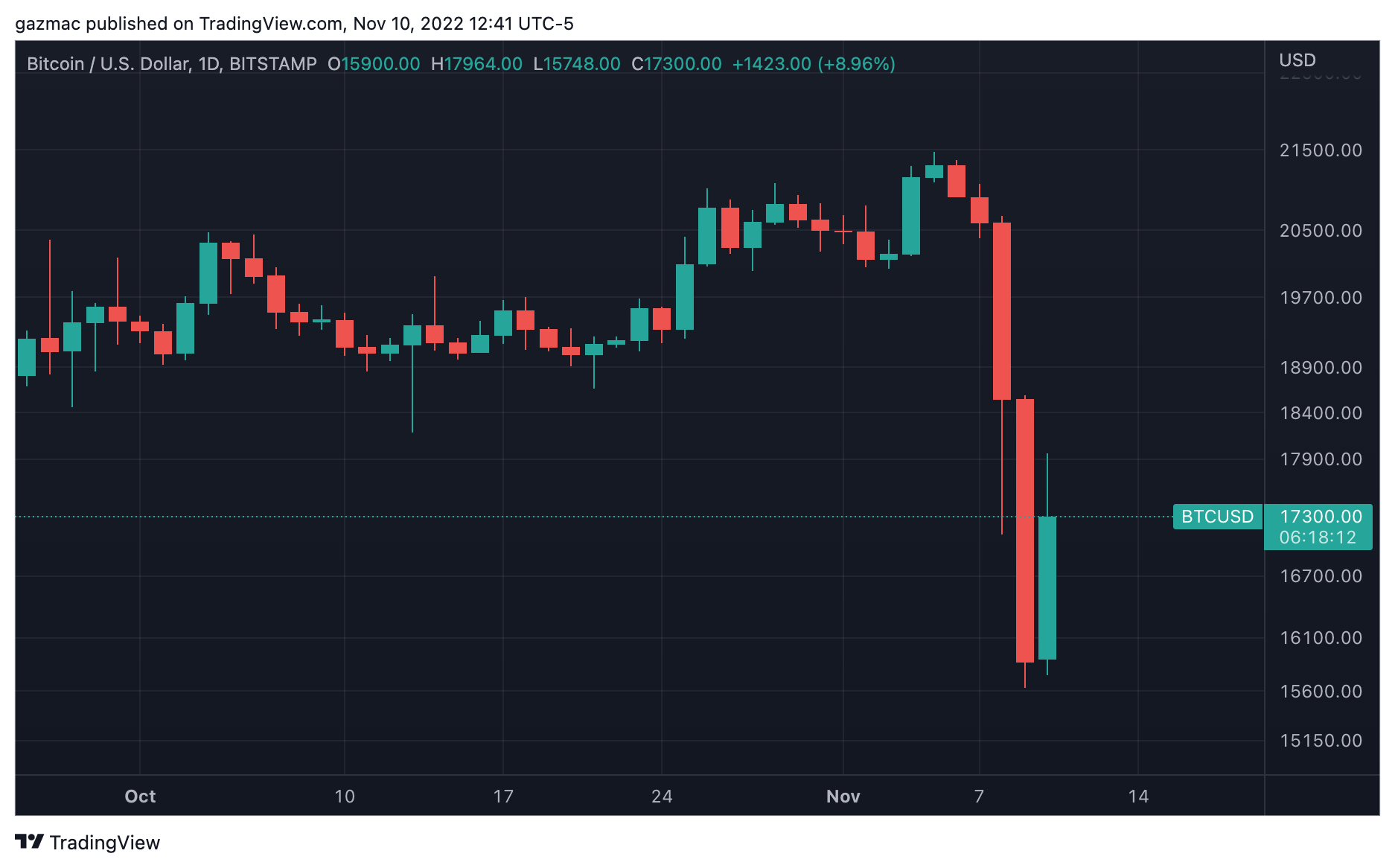 Crypto prices bounced today but how long can the reprieve last and will FTX survive?
Well, the game isn't up for FTX just yet, as various reports suggest the crypto exchange teetering on the edge of bankruptcy is in talks with investors as it seeks a rescue deal.
Now market participants worry that contagion could spread like wildfire.
However, there was some reprieve for crypto prices today when US CPI inflation figures came in soft, leading to an explosion in stock indices, with the Nasdaq composite jumping 6%.
Bitcoin reversed its losses for the day and is up nearly 1% at $17.756.
US CPI Inflation a turning point for crypto prices crash?
Inflation decelerated to a 7.7% annual increase in October from 8.2% last month, with both the headline and core readings below the median of economists' forecasts.
That was taken as a sign that the worst may be behind us, which would be good news for crypto.
The bounce could buy valuable time for FTX founder and CEO Sam Bankman-Fried (SBF), even as US regulatory agencies circle and the exchange's legal team flees the sinking ship
He tweeted about two hours ago, in a long thread, that the company was in talks with a number of players regarding LOIs [letters of intent] and term sheets.
11) There are a number of players who we are in talks with, LOIs, term sheets, etc.

We'll see how that ends up.

— SBF (@SBF_FTX) November 10, 2022
SBF claimed that FTX.US, the exchange for US customers, was "100% liquid" and "not impacted by this shitshow":
19) A few other assorted comments:

This was about FTX International. FTX US, the US based exchange that accepts Americans, was not financially impacted by this shitshow.

It's 100% liquid. Every user could fully withdraw (modulo gas fees etc).

Updates on its future coming.

— SBF (@SBF_FTX) November 10, 2022
The rest of the exchange – which operates under the brand FTX International – is the business that is staring insolvency in the face.
Today FTX.com put a notice on its website which reads: "FTX is currently unable to process withdrawals. We strongly advise against depositing."
SBF has also made it known that Alameda Research has stopped trading and will be closing. It also transpires that FTX.US will also halt trading in a few days, but SBF says withdrawals will remain open:
if it's useful to anyone here is a screenshot from one of the https://t.co/tUryXIXJ04 admin pages, US withdrawals still being processed as normal and https://t.co/tUryXIXJ04 still operational pic.twitter.com/9YGs4b4uAu

— FTX (@FTX_Official) November 10, 2022
Justin Sun, the founder and CEO of crypto project Tron, is thought to be in talks with FTX. He tweeted earlier today that all holders of Tron-based tokens on FTX would be made whole.
However, it is unlikely that Sun will have the resources to advance as much as $4 billion that FTX need to meet its immediate liabilities. The total hole in the FTX balance sheet is reckoned to be in the region of $8 billion.
Crypto contagion: Tether hit by $700 million in redemptions, Coinshares loses $30m, Sequoia $210m
Meanwhile, stablecoin Tether at one point fell to $0.96, losing its 1:1 peg to the US dollar. It has since recovered but as much as $700 million was redeemed today.
When the peg slips, those seeking redemptions can make a profit, as Tether has to honor the peg regardless of the market rate.
Elsewhere, longstanding crypto fund manager Coinshares revealed that it was on the hook for $30 million of losses connected to FTX, while Sequoia Capital wrote down a loss of $210 million.
There are no signs yet of contagion in other asset classes, namely equities, although the Robinhood share price has taken a knock in the past few days due to the stake that SBF took in the online brokerage. Robinhood stock is up 7% today.
The Kaiko research team underscored the ramifications of the collapse of FTX and why it has had such a profound impact on confidence. Kaiko wrote in email commentary:
"FTX's collapse has shaken the industry to its core, in part because it is a fundamentally different type of business than a crypto lender like Celsius. FTX is a cryptocurrency exchange. The service it provides is that of a facilitator of trades: they earn a transaction fee for every trade executed by one of their clients. FTX is neither a trading firm nor a lender, so theoretically, they should at all times have access to the equivalent of 100% of their client's funds."
The fact that FTX cannot meet deposit withdrawals is indicative of the likelihood that it has been using client funds in its own trading and lending activities.
And even worse, some of that lending activity looks strongly like it was to sister company Alameda Research, in practice the trading arm of FTX.
Also shaking the industry is the sheer speed of the collapse. On 6 November FTT price slippage – the difference between a market order and the price actually paid – began to appear and then ballooned on 8 November and went stratospheric on 9 November.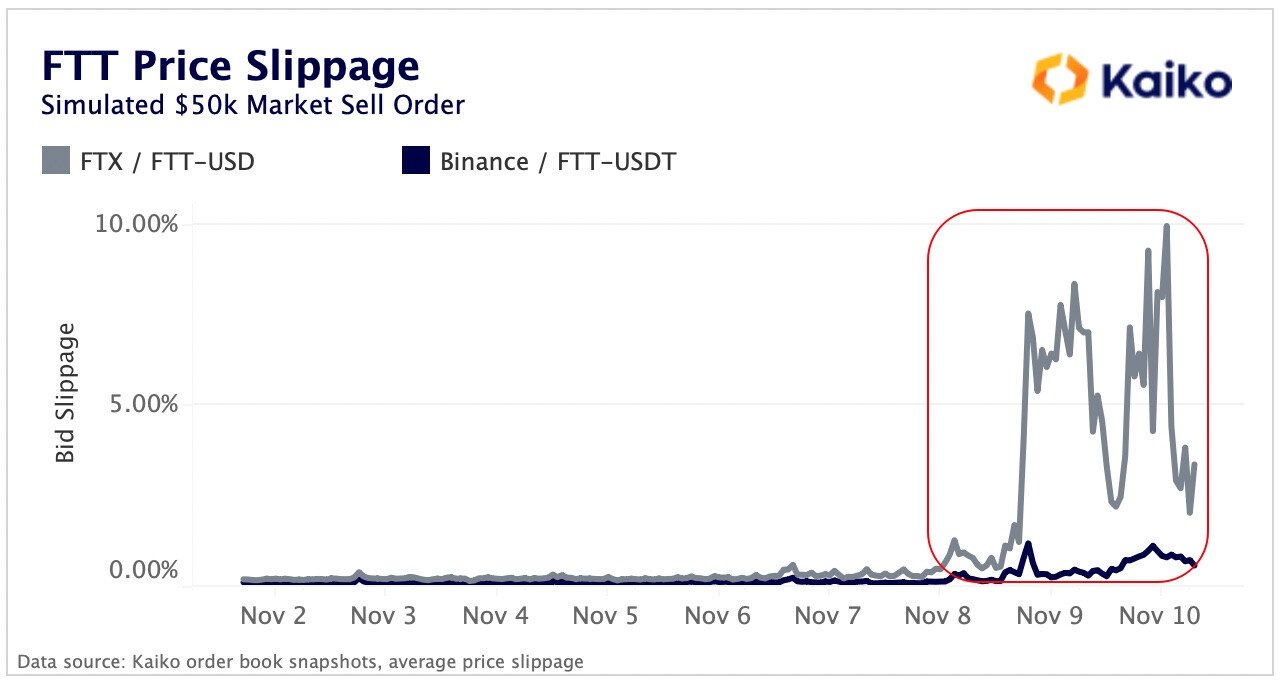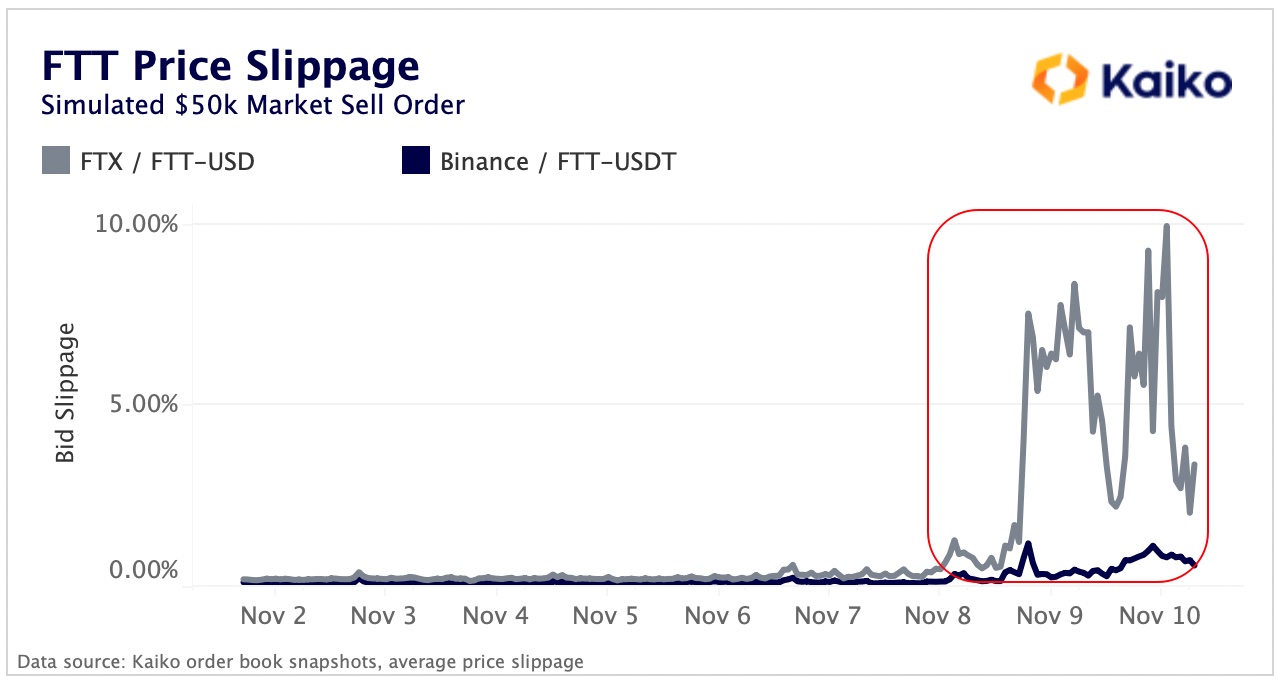 Put some cash to work with these promising presale tokens
A couple of coins that might fit the bill in that regards are Dash 2 Trade which is a trading analytics and signals platform with an access token in presale called D2T.
The 'Bloomberg Terminal for traders is built by traders for traders and is backed by the team at Learn 2 Trade, which already has a community of 70,000 traders.
D2T has already secured a listing on the LBank exchange after the presale ends.
You need to buy early to get the discounted prices, as there is a price ladder with 10 stages. D2T is priced at $0.0513 and is in its 3rd stage.
The other is RobotEra, which is similar to The Sandbox but where you build planet worlds using robots.
Its TORA token presale began yesterday and the token is priced at $0.020, but as with D2T there's a price ladder so early birds can grab a discounted price today. RobotEra is backed by LBank Labs.
---