Crypto Market Drops Alongside Stocks on Global Worries; Australian Spot Bitcoin ETFs Set for Debut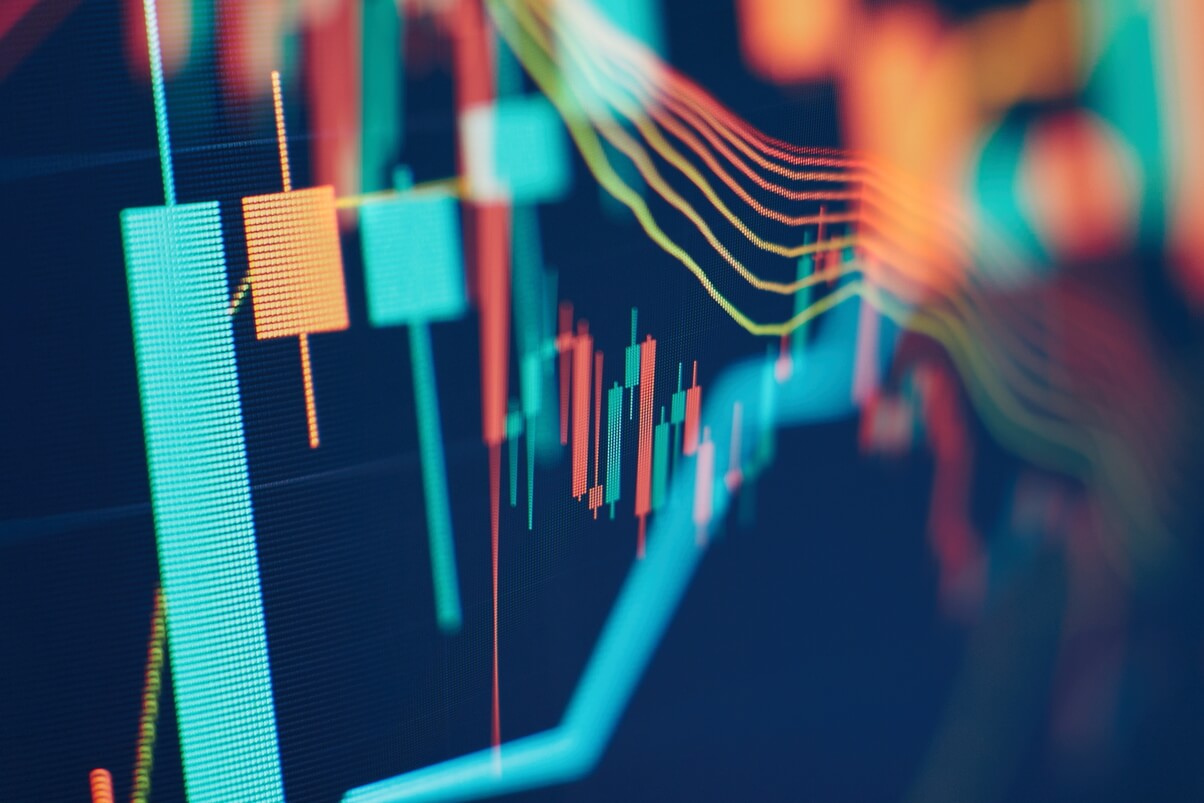 The crypto market initially traded lower on Monday, before trimming its losses later in the trading day as sentiment improved. The market action came after heavy selling before the weekend on comments from US Federal Reserve (Fed) Chairman Jerome Powell last week, hinting that a 50-basis point rate hike could come next.
As of Monday at 14:40 UTC, bitcoin (BTC) stood at USD 39,304, unchanged for the past 24 hours and down 1% for the past 7 days. At the same time, ethereum (ETH) was down by 1% in a day and down 3% in a week.
The move down last week followed comments from Fed Chair Powell on Thursday, saying with regards to interest rate hikes that "it is appropriate in my view to be moving a little more quickly."
The comments hit both crypto and traditional markets hard, with the broad S&P 500 stock index falling by close to 2.8% on Friday, and continuing to decline Monday morning EST time. Similarly, BTC and major altcoins also fell hard on Friday, with the declines continuing in the crypto market through the weekend.
Commenting on the market action on Monday, crypto broker GlobalBlock's analyst Marcus Sotiriou said the USD 40,000 level for BTC now is failing after the Fed signaled that more aggressive action is needed to stem inflation.
"It is clear that the Federal Reserve have taken this aggressive stance due to consumers in the US are still spending substantially, which comes as a surprise after the Russia-Ukraine war," Sotiriou said.
Still, the analyst said that he remains "cautiously bullish," since the 50-basis point rate hike was already expected by the market, which he said means it has "already been priced in to a large extent."
"This could lead to a buy-the-fact event on the day of the [Fed] meeting on 3rd-4th May," he said.
China lockdowns contributing to bearish sentiment
In addition to bearish comments from the Fed, lockdowns in China also contributed to the worsening sentiment among investors across asset classes on Monday.
The worries follow what has been close to a month-long total lockdown of Shanghai, China's most populous city and financial hub, with fears growing that the nation's capital, Beijing, will be the next to face lockdown, after clusters of COVID-19 cases have been uncovered in the city.
Shanghai is home to one of the world's largest container ports, and the lockdown has already caused a massive backlog at the port. According to analysts, the port disruptions could have implications for the entire world economy.
Quartz reported on Sunday that a new round of disruptions at the port of Los Angeles in the US – an important destination for containers coming from Shanghai – is likely to follow as a result of the backlog in Shanghai.
Spike in liquidations
Not surprisingly, the selling led to a spike in liquidations of leveraged bitcoin long positions, with USD 121m liquidated in the 12 hours from noon to midnight UTC time on Thursday. Liquidations again saw a smaller spike during the 12 hours from midnight to noon UTC time on Monday, when USD 44m in leveraged bitcoin longs were wiped out.
Total BTC liquidations per 12 hours:
Australia's first spot crypto ETFs launch
Notably, the selling today happened on the same week as at least two bitcoin spot-backed exchange-traded funds (ETFs) are expected to launch in Australia.
As previously reported by Cryptonews.com, the Cosmos Asset Management Bitcoin ETF is estimated to go live on Wednesday this week on Australia's Cboe exchange. The product is essentially a fund of funds because it invests in the CAD 1.4bn (USD 1.11bn) Purpose Bitcoin ETF listed in Toronto, Canada.
In addition, two funds launched by 21Shares and Australian ETF provider ETF Securities, are also expected to go live on the Australian Cboe exchange on the same day. The funds – one backed by BTC and one by ETH – will be the first Australian ETFs to invest directly in digital assets.
_____
Learn more:
- Bitcoin Price Forecast for 2022 Cut Once Again as Break 'Only' Above USD 80K Now Expected
- Ethereum's Merge Could Lower Demand for Bitcoin but Regulatory & Technical Challenges Persist

- Global Economy Outlook Cut Again
- Get 'Mentally Ready' for Lower Bitcoin Prices as Rates Rise, Bitcoin 2022 Panelists Warn

- Once the Fed Pauses, Bitcoin is 'Going to the Moon,' Novogratz Says
- Crypto ETPs & ETFs to Surpass USD 120B Under Management in Six Years – Analysts
---