Crypto Market Dives – and Rebounds – Following UST De-Peg, US Inflation Report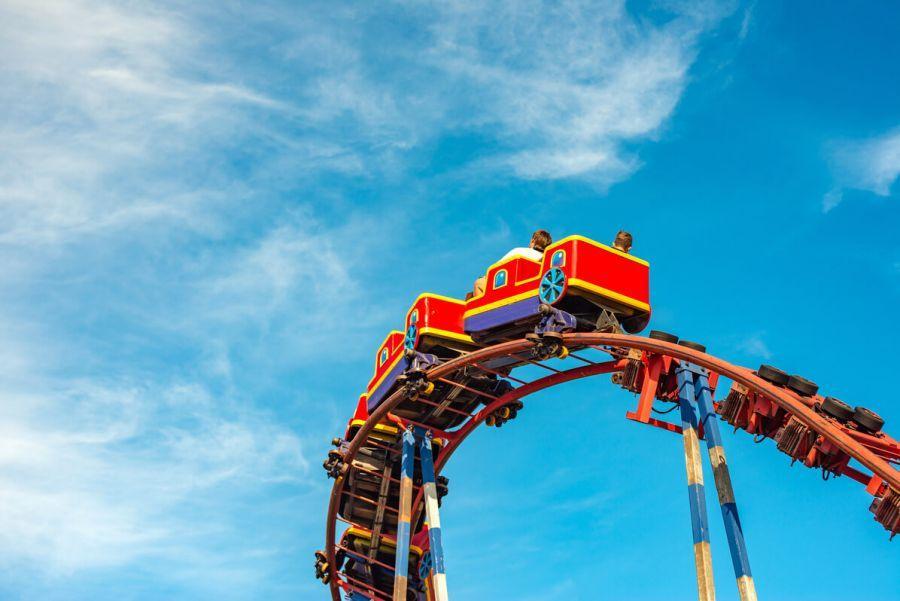 Bitcoin (BTC), ethereum (ETH), and the broader crypto market experienced a sharp correction today after the terraUSD (UST) stablecoin collapsed, and an inflation report in the US revealed higher-than-expected price rises. However, prices later turned around, marking a strong recovery for the major cryptoassets.
As of 15:20 UTC, BTC traded at USD 31,459, up more than 1% over the past 24 hours and down 17% for the past 7 days.
BTC past 14 days:
Meanwhile, ETH – the second-most valuable cryptoasset – traded at USD 2,320, down 0.9% over the past 24 hours and 17% for the past 7 days.
ETH past 14 days:
The sharpest selloff started after an inflation report in the US on Wednesday showed that prices rose by 8.3% in April, more than the 8.1% that was expected by analysts.
Persistently high inflation is among the key factors that could cause the US Federal Reserve (Fed) to hike interest rates in the US at an even faster pace. Earlier this month, the Fed hiked rates by 0.5 percentage points, with Fed Chair Jerome Powell at the time indicating that a similar hike would be seen at the central bank's next meeting.
Meanwhile, the drama surrounding the Terra (LUNA) network and its algorithmic stablecoin UST intensified on Wednesday, with LUNA collapsing to as low as USD 0.69 and UST touching USD 0.23 before both coins started a recovery.
At the time of writing, LUNA had already trimmed some of its losses from earlier, although it remained down by just over 90% for the past 24 hours to a price of USD 2.59. Over the same time period, UST was down by 43% to USD 0.51, still significantly below its USD 1 peg.
Commenting to Cryptonews.com, Marcus Sotiriou, an analyst at crypto broker GlobalBlock, said the higher-than-expected inflation numbers "initially spooked investors."
"The most worrisome aspect was the Core CPI increase of 0.6% being larger than the previous month's 0.3%," Sotiriou said, adding that the fact that year-over-year inflation has come down from March is still "positive" news.
"We have now received all the bad news possible, so I suspect we may see some relief across crypto and global markets," the analyst added, noting both Relative Strength Index (RSI) and the Crypto Fear and Greed Index have reached "oversold levels."
"Usually, this indicates we may have some upside relief soon," Sotiriou said.
Not surprisingly, the extreme volatility across the crypto market today led to issues for at least one crypto exchange.
According to Binance CEO Changpeng Zhao (CZ), his exchange experienced "high system and blockchain load." CZ said that Binance's peer-to-peer marketplace had "a server issue," and said it should recover in the next 30 to 60 minutes. "All other systems (spot & futures) are fine," the CEO added.
And while the selloff is likely to have flushed some investors out of the crypto market completely, others remained steadfast in their faith in Bitcoin.
"Inflation at 8.3%. I'm riding with BTC until the heat death of the universe. Where else are you going to put your money right now," asked Ryan Selkis, the founder and CEO of crypto researcher Messari.
Similarly, Mike McGlone, Bloomberg Intelligence's Senior Commodity Strategist, hinted BTC could be a good buy now for the medium to longer term.
"Sell in May and go away is playing out in most risk assets, yet Bitcoin appears poised to come out ahead. The S&P 500 drop to 4,000 and its 100-week moving average may have triggered the Fed rate-hike end-game," McGlone wrote on Twitter.
Lastly, Anto Paroian, CEO of crypto hedge fund ARK36, said about the current state of the bitcoin market that the selloff "isn't markedly different from how it reacted during its previous bear markets."
He noted that bitcoin is "an institutional-grade asset now and that has been both a blessing and a curse for it."
It is a curse because "it no longer exists in a vacuum," but instead is "intertwined with the broader investment world," Paroian said, adding that it is also a blessing because institutions have "strengthened [bitcoin's] resilience."
_____
Learn more:
- Terra's Do Kwon Floats Ideas to Save UST as LUNA's Collapse Continues
- Fed Hopes for 'Soft Landing' for US Economy, but History Suggests It Won't Prevent Recession

- Ethereum Price Target for 2022 Cut Again But New Highs Still In Play - Survey
- As Bitcoin Keeps Tanking, Arthur Hayes Joins Chorus of USD 1M BTC Predictors and Warns of 'The Doom Loop'
---