"Crypto is on the Brink of an Implosion": The Future Guessing Game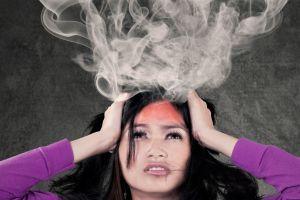 Attempts to guess what direction the crypto market will take next now have a new angle and it's called "the industry is on the brink of an implosion."
At least, according to a new study by digital commerce and fintech analysis firm Juniper Research that claims that this year's sell-off in the crypto market may have just been the beginning of a broader decline of the crypto economy.
The study, dubbed The Future of Cryptocurrency: Bitcoin & Altcoin Trends & Challenges 2018-2023, pointed to the fact that daily bitcoin transaction volumes have fallen from around 360,000 per day in late 2017, to 230,000 as of September 2018.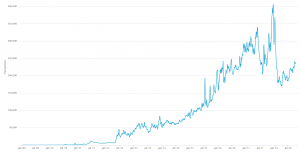 According to the researchers, worsening economic conditions internationally this year should be favorable for alternative currencies like Bitcoin, considering events such as the decline of several fiat currencies due to global trade tensions, Brexit, and currency-crises in several developing countries including Turkey, Argentina, and Venezuela.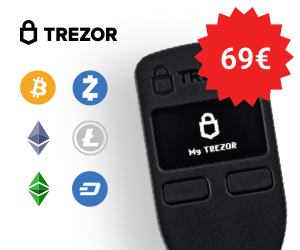 As these events so far have failed to translate into higher crypto prices, Juniper concluded that "it is unlikely to prosper as and when these issues are resolved."
"Like any asset, it is worth whatever someone is prepared to pay for it, but it has no meaning or existence beyond the confines of the ledger. It is a bubble, and there is a strong possibility that this bubble could burst in the near future," report author Dr. Windsor Holden claimed, adding that "bitcoin has no intrinsic value."
"In short, given our concerns around both the innate valuation of bitcoin, and of the operating practices of many exchanges, we feel that the industry is on the brink of an implosion," he said in a white paper accompanying Juniper's research.
Also, according to Holden, there is a decline in the base of individuals who are willing to pay inflated prices for cryptocurrencies, credit card companies have banned customers from paying for bitcoin on a card, and social media sites have banned initial coin offering advertising: "Taken together, this means that there is likely to be less demand, with less funds available to invest in Bitcoin."
However, recent news may show a bit different perspective. For example, David Swensen, chief investment officer at Yale University, who by many is considered the most influential investor in the world, has now reportedly invested in two crypto-focused venture funds.
Also, Coinbase, the US-based fiat-to-crypto exchange and wallet service, is reportedly valued at USD 8 billion and in talks with Tiger Global, an investment firm, for up to USD 500 million. This is a sure sign that the industry is more than just "tulips," according to famous Bitcoin bull Michael Novogratz.
Meanwhile, a recent informal poll by Fundstrat Global Advisors, a Wall Street research company, indicated that the usually very cautious Wall Street investors are now overwhelmingly calling a bottom in the bitcoin market. Twitter users, however, are still skeptical, with a majority saying bitcoin still has room to fall.
In the past, Juniper Research has also published research painting a more nuanced picture of the cryptocurrency market. In September, the firm found that 64% of respondents in a survey said their company was already actively engaged in, or considering, various blockchain related initiatives, marking a significant increase from the 34% of companies that said the same thing last year. The study further revealed that nearly half of those companies were looking to Ethereum as their platform of choice.