Almost 200 Bitcoin ATMs Planned for Argentina as Crisis Bites
Argentina is set to welcome an influx of cryptocurrency ATMs as the inflation-hit peso continues to take a financial battering.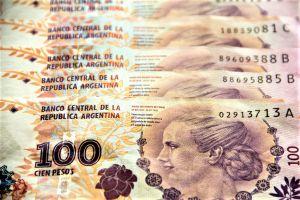 Reuters reports that a company named Athena Bitcoin, which late last month installed the country's first Bitcoin ATM at a Buenos Aires shopping mall, says it will install a total of 30 machines in Argentina before the year's end.
The same media outlet also reports that an American company named Odyssey Group hopes to install a further 150 ATMs "at the end of the year," with a view to having 80% of the machines fully operational "at the beginning of 2019." Odyssey Group says its ATMs will also allow customers to make conventional bank transactions.
The move will be Odyssey Group's first foray into Latin America, but Reuters quotes the company as saying it is increasingly looking to expand its activities across the entire region.
Athena Bitcoin already operates 12 ATMs in Colombia, as well as a machine in Mexico. The company says it hopes to expand its operations to Chile and Brazil. A company spokesperson said the machines – which currently only allow customers to conduct Bitcoin transactions – will be modified in the future, allowing for transactions in other tokens, such as Litecoin, Ethereum and Bitcoin Cash.
Argentina's peso has been in freefall for much of 2018, with massive interest rate hikes doing nothing to stop its decline. In May, the country's president asked the International Monetary Fund for a USD 50 billion loan – however, citizens are increasingly transferring their assets into foreign currencies and digital tokens as confidence in the peso continues to suffer.
Data from LocalBitcoins, a peer-to-peer bitcoin marketplace, shows that weekly bitcoin trading volume on this marketplace is more than 20 bitcoins over the past few months.
As reported by Cryptonews.com, the number of crypto ATMs in the world is rising steadily, and that they're enjoying increased usage from customers. Still, the legal status of crypto is preventing their growth from being as impressive as it could be, while stubbornly high fees are placing a limit on customer usage.
Crypto ATMs around the world: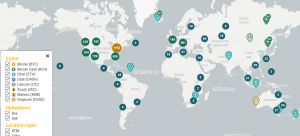 ---