Crypto Hedge Fund Underperformed Bitcoin Last Month
Pantera Capital's Digital Asset Fund, one of the best-known hedge funds in the crypto space, fell 26% in May, according to an investor letter sent out by the fund on Tuesday.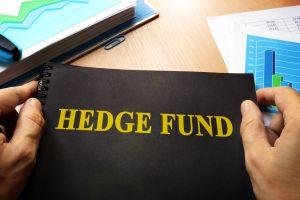 The loss incurred by Pantera compares with Bitcoins drop of about 15% over the same period. According to a report by Bloomberg, the Digital Asset Fund is currently down by 51% for the year.
The fund's underperformance relative to Bitcoin was mainly due to investments in cryptocurrencies Dash, Waves, Bitshares and OmiseGo, Pantera's CEO Dan Morehead said in the letter.
In the letter, the California-based fund also took aim at Warren Buffet for his negative view on crypto, pointing out that his company, Berkshire Hathaway, avoided the Internet boom in the early 2000s, and therefore missed great investment opportunities in companies like Facebook, Google, and Netflix. "If Berkshire buys Bitcoin as quickly as Apple — it will be in 2045. Buckle in," the letter said.
While 2017 saw an explosion in the number of new crypto hedge funds being set up, 2018 has so far been rather depressing for money managers in this emerging industry. Autonomous Research, an independent research provider on the financial sector, has previously estimated that up to 10 percent of all crypto hedge funds may be forced to shut down this year as they struggle to attract new capital.
---