Crypto Experts Predict the Price of These New Altcoins to Explode 10x in 2023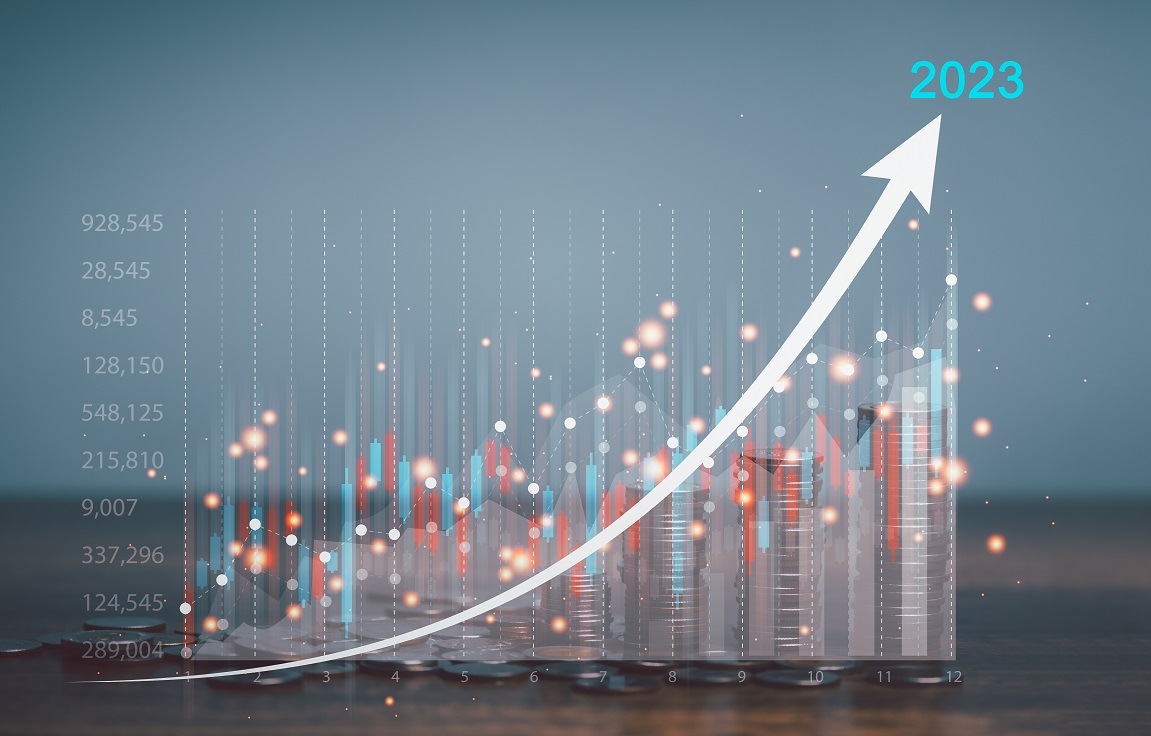 In 2022, the cryptocurrency market underwent a massive transformation with leading companies like FTX and Luna collapsing. This new reality has sparked numerous debates about transparency and control in this rapidly expanding industry. How will nations across the globe regulate these currencies? What processes can be put into place to ensure user safety? These questions remain unanswered as we look ahead into 2023.
It's undeniable that cryptocurrencies are here to stay despite market fluctuations. With DeFi, NFTs, play-to-earn (P2E), and smart contract applications rising in popularity, many cryptocurrencies will still be excellent investments for 2023. To guarantee success investors need to seek out projects that adhere to regulations and offer real use cases, however.
In short, this technology will remain with us for the long haul, so dips in the market like the current bear trend provide an excellent opportunity for shrewd investors to pick up crypto gems at a bargain. Experienced traders know that bear markets are prime times to invest.
With this in mind, if you're looking to make a lucrative crypto investment, consider investing in emerging cryptocurrencies during their presales. However, it's essential that the project has solid foundations––such as an experienced and skilled team, investor interest, and practical use cases for its token.
Here are five such new altcoins that will be traded on exchanges in 2023 and could 10x this year based on their fundamental strengths: FGHT, D2T, CCHG, RIA and TARO.
Fight Out (FGHT)
Fight Out is an innovative move-to-earn platform (M2E) app that uses cutting edge smart technology and the blockchain to reward users for completing their fitness goals. This project is backed by a highly experienced and doxxed team, who have all been KYC verified by CoinSniper. To ensure the utmost security of our services, Fight Out's FGHT token smart contract has also been fully audited and certified by Certik––a leading blockchain security firm.
The Fight Out app develops a digital fitness profile that is customized for each individual user to create personalized workouts and fitness plans. Users can redeem rewards in the form of REPS which can be used towards discounts on gym memberships, subscriptions, apparel, supplements and more. The project also plans to build physical gyms worldwide with features like 'mirrors' displaying users' digital profiles and sensors tracking workouts to give members feedback and insights.
This project is primed to make a major impact in the crypto industry and the M2E space in 2023. With an already high demand for this token, investors can take advantage of 50% bonuses when they invest more than $50k during the presale.
Dash 2 Trade (D2T)
Dash 2 Trade is a state-of-the-art analytics platform for trading, paired with sentiment monitoring in real time. With its extensive features and over 70,000 members coming from Learn 2 Trade - the parent company of Dash2Trade - this revolutionary crypto trading tool aims to keep investors safe in the face of scammers such as FTX.
By subscribing for D2T tokens, traders will be handed an edge by way of trade signals, notifications when upcoming coins hit the market, insight into what people are saying about certain assets, and a presale token scoring system to assess projects based on potential performance and growth. The platform will also boast a strategy back-testing tool to help traders test different strategies in real time without risk.
Undoubtedly, one of the most interesting features, however, is the auto-trading system. By connecting to exchange APIs, this feature can quickly put trading data into motion and help traders track success rates in real time. This will allow users to customize their strategies as they go along for optimum outcomes.
The D2T presale recently sold out, but the team decided to make the token available to investors on a limited basis in an oversold round. In order to raise an extra $2 million for more exchange listings and quicker product rollouts, the team is offering 36 million tokens at $0.0556 each––already having raised over $14 million. With such significant funds behind them, they will have plenty of resources to ensure a successful launch as well as continued platform improvements in the future.
C+Charge (CCHG)
C+Charge is an upcoming peer-to-peer payment system and rewards app that leverages blockchain technology to maximize convenience for EV owners seeking transparency and savings at charging stations. Utilizing C+Charge not only saves users time from waiting in line, but also grants them carbon credits as incentives for their ecofriendly efforts - bypassing expenses connected with conventional payment systems!
With C+Charge's platform, electric vehicle owners can precisely predict their charge costs––making the entire process easier and more cost-effective. Moreover, landlords and businesses can set up charging stations using the technology; the software will allow them to track energy consumption for each EV that charges so only drivers of those cars pay for the electricity used, making it easier for property owners to put in charge stations without increasing electricity costs for all tenants.
By providing rewards systems, cost savings and educational opportunities for EV owners, C+Charge is showcasing the potential of blockchain technology to create tangible value in people's lives while also protecting our environment in a quickly growing industry.
Investors can get in now on C+Charge's presale and acquire tokens at a one-time low rate of $0.013 USDT each. As the sale progresses, token prices will gradually increase over four stages until reaching their peak price point of $0.02350.
Calvaria (RIA)
Calvaria is a crypto-based strategy game where players build decks of character cards to do battle in an afterlife-themed world.
Gamers well-versed in Gods Unchained, Splinterlands, or other battle card games will feel right at home with Calvaria: Duels of Eternity. While the game offers familiar elements that these players have come to expect and love, there are also some unique features setting this title apart. Not only does it offer enhanced 3D imagery; but gamers will now be able to join battles on their mobile devices via iOS or Android apps. Plus for those who prefer a more relaxed experience - Calvaria also has its own story mode for solo play.
By winning battles, players will be rewarded with eRIA tokens that they can then use to make purchases at Calvaria's peer-to-peer marketplace. Gamers will be able to purcahse a wide selection of cards to build their strategies and can sell any spare cards from their deck to upgrade to better or more strategic characters.
Calvaria is also creating a free-to-play mode that allows players to join the game without spending a dime. All newly registered free players will receive a complimentary starter deck. As they get involved in the game, gamers can see how much eRIA currency they would have earned if playing Calvaria's Play-to-Earn version. This is intended to entice those new to cryptocurrency gaming and urge them to give play-to-earn gaming a try.
Not only do gamers and investors receive votes in the Calvaria DAO when they invest their RIA tokens, but they are also able to stake these tokens on the blockchain. This gives them both passive rewards as well as voting power within the project's development decisions.
The presale for the game's token is quickly reaching its goal of $3 million, with an impressive sum of $2.7 million already collected from investors
RobotEra (TARO)
RobotEra is an enthralling game that invites players to explore the post-apocalyptic world of Taro, which was destroyed in an apocalyptic event. Players must rebuild the planet while creating and customizing their own robots, which they can trade on the game's marketplace. The great thing about RobotEra is that all players, regardless of their skill level, can use the tools available to them.Players can construct and personalize their own one-of-a-kind, non-fungible token (NFT)-based robots before exchanging them on the game's marketplace.
RobotEra is also a play-to-earn game, meaning that players are rewarded for completing certain tasks and making claims. This rewards system provides gamers with additional income opportunities. RobotEra also plans to introduce augmented and virtual reality elements in 2023, further immersing players into the world of Taro.
RobotEra's presale has brough in $643K so far and continues its trajectory towards the $1 million milestone.
---