Crypto Experts are Saying These Altcoins Will be the Next Big Thing – Find Out Why
Disclosure: Crypto is a high-risk asset class. This article is provided for informational purposes and does not constitute investment advice. By using this website, you agree to our terms and conditions. We may utilise affiliate links within our content, and receive commission.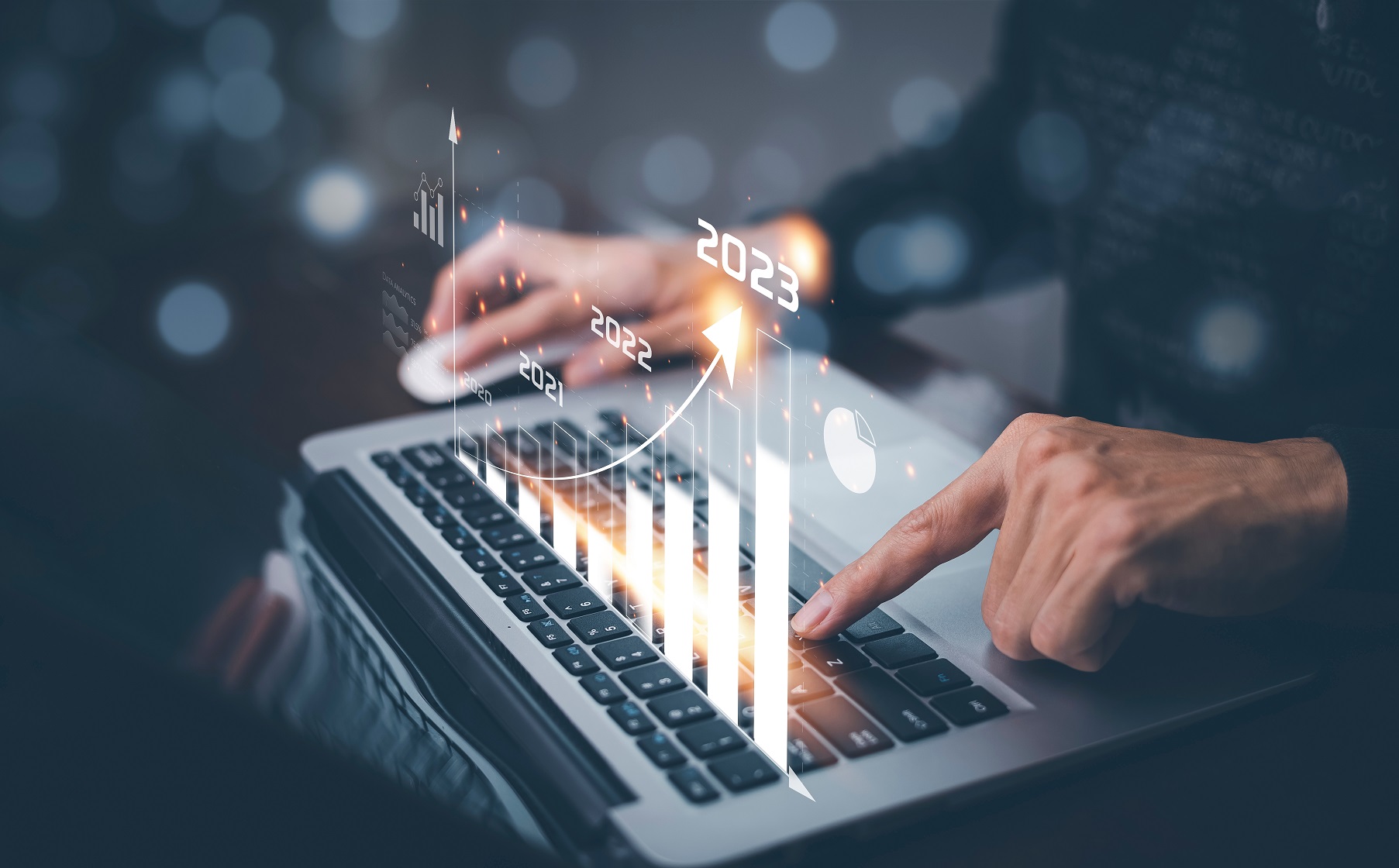 Cryptocurrency markets suffered a major setback in 2022 after experiencing a soaring high in late 2021. Bitcoin plummeted from a record high of $69,044.77 in November 2021 to $16,400 in November 2022, resulting in a decline of over 76% amid the FTX collapse, ongoing bankruptcies, and regulation concerns. With these concerns continuing, is the current rally set to continue, and if so, what are the next big altcoins?
Despite market challenges, many people remain hopeful about cryptocurrencies' future as more investors show interest. For example, a recent survey from deVere Group found that 82% of millionaires with assets between £1 million and £5 million (USD $1.23 million to USD $6.16 million) asked for advice on cryptocurrencies during the last 12 months – a telling sign of their growing adoption.
The deVere Group's study surveyed 560 individuals of high net worth across the world, including Europe, North America, Asia-Pacific, Africa and South America.
"Bitcoin is on track for its best January since 2013 based on hopes that inflation has peaked, monetary policies become more favourable, and the various crypto-sector crises, including high-profile bankruptcies, are now in the rear-view mirror," said deVere Group CEO and founder Nigel Green. "The world's largest cryptocurrency is up over 40% since the turn of the year, and this will not go unnoticed by HNW clients and others who want to build wealth for the future."
Some experts believe that the current state of the market is simply a result of growing pains, and that as the market matures and regulations are put in place, it will stabilize and continue to grow.
The Crypto Market Bull Case
One reason for this optimism for cryptocurrencies is the recent influx of institutional investment. Wall Street titans like JPMorgan and Fidelity are now providing crypto-related services to their customers, signifying a growing acceptance from traditional finance companies.
PwC conducted an analysis back in June 2022 which further evidenced this trend; almost one-third of the 89 hedge funds surveyed had already started investing in digital currencies such as Bitcoin.
Additionally, blockchain technology, which powers cryptocurrencies, has a wide range of potential uses beyond just digital currencies. From supply chain management to voting systems, blockchain has the potential to revolutionize many industries, providing new growth opportunities for the technology and its associated cryptocurrencies.
So while the future of cryptocurrencies may be uncertain, it remains an exciting and potentially lucrative investment opportunity for those willing to take a risk to invest in the next big altcoin.
Wise Investments: Weigh Risks, Avoid Scams, and Know the Team
Before you make a foray into the crypto market, it's vital to understand and accept that there are risks associated with this type of investment. Since nobody can foresee which way the markets will move in time, only use money that you're willing to potentially lose.
Be sure to practice due diligence as well when selecting projects by always confirming they comply with legal regulations and have trustworthy teams at their helm before investing any funds.
It's equally critical to investigate the real-world applications presented by a project. Does the project deliver authentic solutions for existing issues or just capitalize on blockchain trends without providing actual value? A venture's capability of dealing with practical issues may have a significant effect on its long-term success and ROI prospects.
For those interested in potentially high ROI, presales of cryptocurrencies may be a great choice. Through careful vetting of the project as mentioned and informed investment choices, presales can offer great returns.
If you're trying to find digital assets that meet the above criteria and are good buys according to crypto experts, some options for consideration are MEMAG, FGHT, CCHG and TARO.
Meta Masters Guild (MEMAG): Next Big Altcoin in Web3 Gaming
Meta Masters Guild (MMG) has taken the mobile gaming industry by surprise with their brand-new Web3 gaming guild, powered by blockchain and a decentralized community. MMG aims to provide a sustainable gaming environment, addressing the common issues faced by players today.
The platform will rewards participants with MEMAG cryptocurrency and enable true ownership of in-game assets through an open economy. MMG promises to deliver fair and transparent gameplay and will launch Meta Kart Racers, a PVP and single-player race game for mobile devices, with additional titles following closely behind. Check out this review of the game by Jacob Bury for more information.
Crypto experts like Bury recommend buying MEMAG tokens in its presale, which has already raised an impressive sum of $2.26 million in a matter of a couple weeks.
Fight Out (FGHT) Fights for a Spot as Next Big Altcoin
Fight Out (FGHT) is a gym chain and app set to revolutionize the fitness world with its move-to-earn (M2E) initiative, where users can be rewarded with REPS tokens for reaching physical goals. With a team verified by CoinSniper, FGHT is taking fitness to the next level with their innovative gyms, including smart Web3 tech like mirrors that show member digital profiles and instant feedback sensors during exercise.
This review by Crypto Boy gives a good overview of the upcoming app and project in general:
With UFC stars Amanda Ribas and Taila Santos, and former WBO middleweight champion Savannah Marshall joining as ambassadors, FGHT has already raised $3.7 million in its presale event and offers up to 50% bonuses on investments over $50,000.
C+Charge (CCHG) Charges into the EV Space
C+Charge aims to revolutionize the EV charging experience through its blockchain-based platform. The platform provides a user-friendly payment system and rewards users with sustainable cryptocurrency.
It enables peer-to-peer transactions from crypto wallets, eliminating the need for traditional payment methods and their fees or delays. C+Charge's real-time transparency feature shows users the cost of their charging session.
Check out this interview with crypto expert Ivan Kv and C+Charge CEO Ryan Fishoff.
The company has also partnered with Flowcarbon to offer tokenized carbon credits through the Goodness Nature Token ($GNT), making it easier for drivers to adopt EVs and reduce emissions. Building managers can also track energy consumption of individual EVs using the app, incentivizing landlords and businesses to install charging stations.
C+Charge tokens are available for purchase at $0.013 USDT per token before the presale ends with prices increasing to $0.02350 per token.
RobotEra (TARO) Creating a New Era of World-Building
RobotEra is poised to be the leader of the metaverse era with its upcoming metaverse-building game. The game has garnered attention from crypto whales and the Web3 gaming community. Its user interface is being designed to be highly intuitive, enabling gamers to create and customize robots and environments without any programming skills. Players can also rent out spaces for advertising or host events with admission fees.
This review by Crypto Gains discusses some pros and cons of the project:
The developers are combining virtual and augmented reality elements to transport players into a technologically advanced metaverse. The game will be accessible to all skill levels and use non-fungible tokens (NFTs) to allow players to own land, buildings, items, and robots.
TARO, the game's primary currency, can be used by players to cash out rewards and buy items to help them craft innovative games and earn even more rewards. The token presale has raised $792K so far.
---