Crypto Expert: Meme Coins Are the Best Cryptos To Invest in for 50x Gains Next Altcoin Season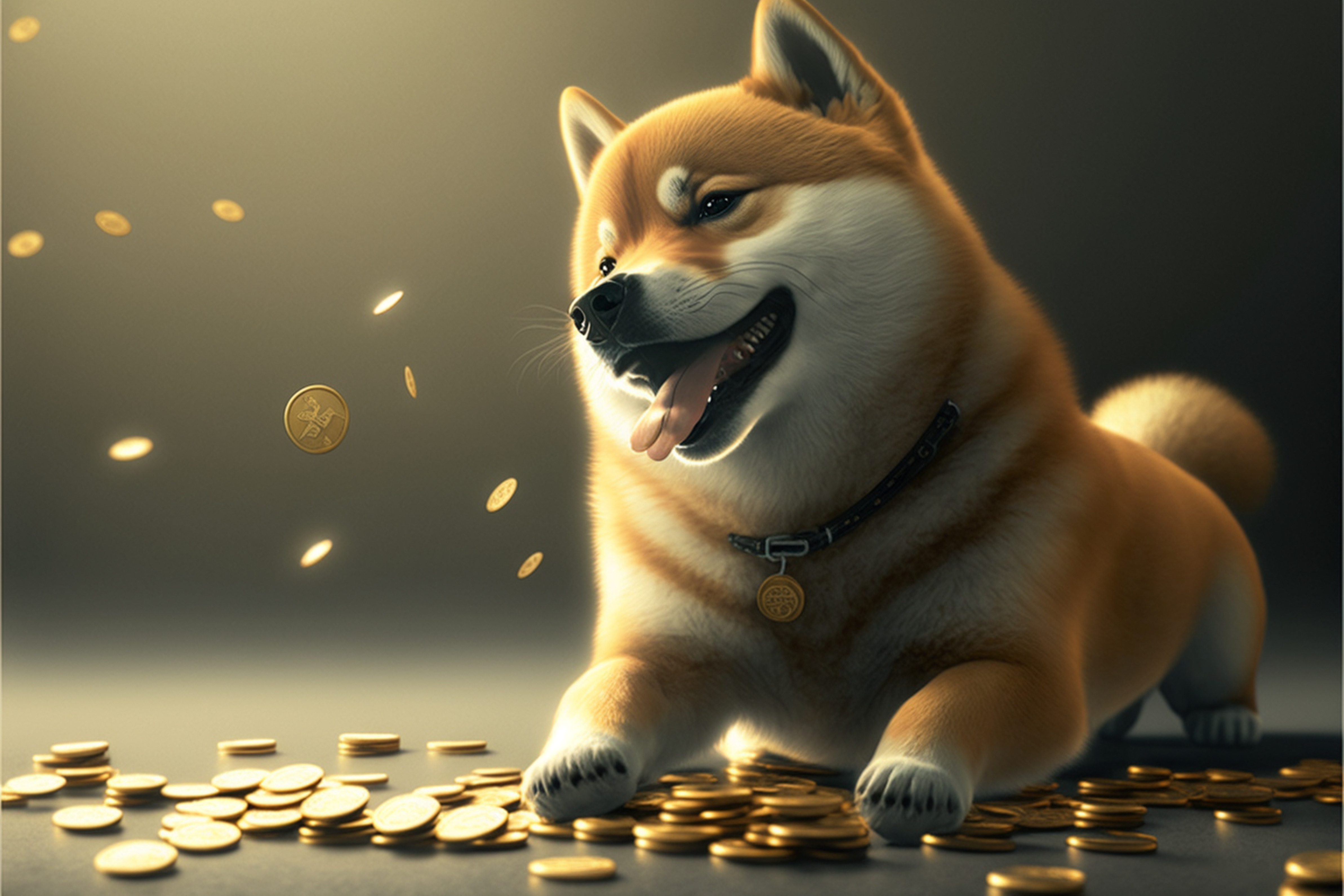 Meme coins are the best cryptocurrencies to invest in if you want fast exponential gains, popular pseudonymous crypto expert Altcoin Sherpa explained in a recent Twitter thread.
According to Sherpa, meme coins can do something no "normal" coin like Bitcoin can do. That is to 500x in a matter of days.
Sherpa explains that this is because they are built around a "simple idea" like a dog, meaning you "don't need a big brain to understand it and you don't need to go through complicated steps to work with it".
A recent example of this is the rapid surge in the price and market cap of a meme coin called Pepe that was launched back in April.
It rallied up 21,000% in a matter of days and reached a market cap of as much as $33 million in the same week.

As of May, PEPE is now a top 100 crypto coin with a market cap of $400 million, rising up far higher than most expected.
Pepe is a token modeled on the internet meme of Pepe the Frog, which is often associated with online trolling.
Meme Coins Also Pose Lots of Risk
Altcoin Sherpa's thread suggesting that meme coins are one of the easiest ways to generate exponential gains in crypto also came with a heavy dose of warnings for investors.
"Meme coins are mostly rugs, do nothing productive, take 0 effort to make, and are mostly here for the biggest gamblers, degenerates, and plebs in the crypto space," the account explained.
"The chances of you getting rugged in these meme games are very high and I don't really recommend it to many people," he continued.
A rug pull is when a developer sells a worthless coin to the general public.
Investors are often scammed into buying said coins via false promises.
Crypto "degenerates" are broadly defined as investors who like/want to take large risks with their funds by investing highly speculative projects, normally without conducting much (or any) due diligence about what they are investing in.
Cryptonews.com's Favorite Meme Coins
While it is true that most meme coins are scams (there are thousands of worthless ones out there), the Industry Talk team at Cryptonews.com has taken the time to look at some of the best meme coin projects in the crypto space.
These are meme coins that actually have some utility and worth, and haven't just been pushed out to the public to scam them out of a quick buck.
The team likes established names like Dogecoin, the original meme coin, and Shiba Inu, as well as a few newer ones that are being accumulated before large exchange listings.
One project in particular that the Industry Talk team is most excited about is AiDoge, an AI-powered meme-generating platform that has raised more than $1 million in a matter of days.
AiDoge is an Ethereum-based platform that utilizes artificial intelligence to allow its users to produce amusing and suitable memes for sharing within the community.

With the help of sophisticated algorithms and a vast dataset, AiDoge enables users to create memes effortlessly by inputting text-based descriptions, without requiring any technical expertise or knowledge.

The platform's ease of use eliminates any barriers to entry, making it easier for the community to grow substantially.
Notably, users can upvote or downvote the memes generated once they are published and the creators with the highest number of votes get rewarded in the platform's native token, AI.
Now is the best time to get involved, as the price of the AI presale tokens is set to increase in just a few days.
---