Crypto Exchange Bittrex Pulls the Plug on US Operations Amid Challenging Regulatory Environment – Here's the Latest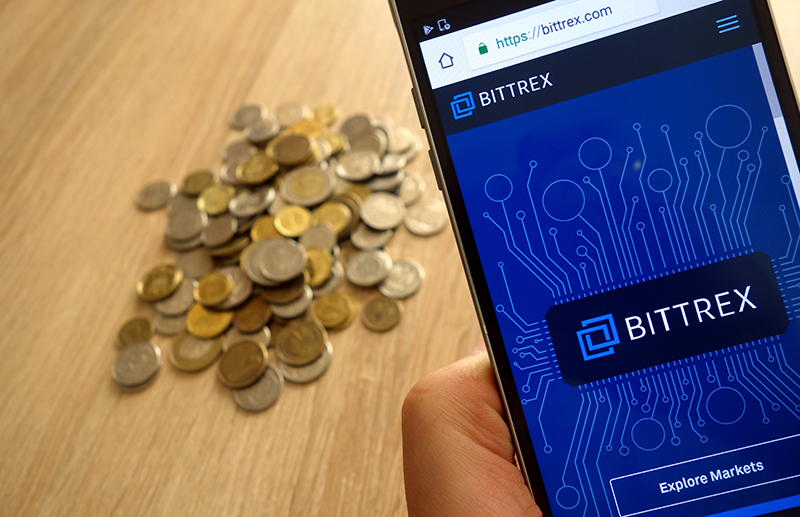 Cryptocurrency exchange Bittrex is shutting down US operations, citing increasing regulatory pressure and a lack of clear regulatory requirements.
In a Friday blog post, Bittrex co-founder Richie Lai said the exchange will halt operations in the US by late April. He added that US users won't be able to trade on the platform starting April 14.
"It's just not economically viable for us to continue to operate in the current U.S. regulatory and economic environment," Lai said in the statement.
"Regulatory requirements are often unclear and enforced without appropriate discussion or input, resulting in an uneven competitive landscape. Operating in the U.S. is no longer feasible."
Lai ensured users that all funds are safe and immediately available to be withdrawn.
Founded in 2014 by three Amazon alumni, Bittrex is a US-based crypto exchange that specializes in paired cryptocurrency trades. The exchange supports over 250 cryptocurrencies.
The move to wind down operations in the US comes as Bittrex was fined $53 million by the Treasury's Office of Foreign Assets Control and Financial Crime Enforcement Network last year for failing to prevent customers in Iran, Cuba, and other sanctioned nations from using its platform.
The exchange has also been subject to regulatory scrutiny in New York, where regulators ordered the platform to cease operations in the state, citing concerns over its ability to detect money laundering and comply with sanctions.
Bittrex had about $17 million in trading volume over the last 24 hours, according to data from CoinGecko. That compares with Coinbase's volume at $1.4 billion and Binance's at $10 billion.
US Crypto Crackdown Intensifies
US regulators have ramped up their scrutiny of crypto companies as of late following the catastrophic collapse of FTX and other high-profile digital asset firms.
Last December, crypto lender Nexo announced that it will leave the US market after facing cease-and-desist orders from multiple states over its interest-earning products. The company has also agreed to pay $22.5 million to settle its multistate lawsuit.
Similarly, the SEC has reached an agreement with crypto exchange Kraken to stop offering staking services or programs to clients in the country and pay $30 million in fines.
Furthermore, the agency has threatened Paxos, a US-registered firm that issues Binance's stablecoin Binance USD (BUSD), with legal action due to its issuance of BUSD tokens. The agency argued that BUSD is considered an unregistered security.
And more recently, the regulator sent a "Wells notice" to Coinbase, the largest crypto exchange in the US, threatening the platform with legal actions regarding some of its listed digital assets, its staking service Coinbase Earn, Coinbase Prime, and Coinbase Wallet.
Some industry experts have warned that a hostile regulatory approach by the SEC could drive the crypto industry outside of the United States.
"The US has left a vacuum that other countries are eager to fill," top Coinbase lawyer Daniel Seifert said in a recent blog post. "we are proudly an American company. It's hard to sit by and watch the US squander the opportunity it has been given."
---