Crypto Community Welcomes Musk's Twitter Bid as Obstacles Emerge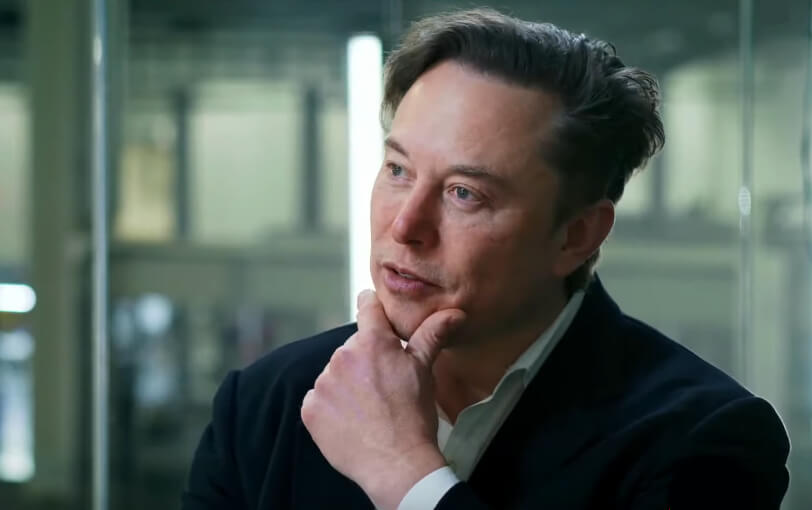 Twitter's board does not welcome Tesla chief Elon Musk's bid to buy all the shares of the company and is reportedly preparing a 'poison pill' defense strategy that would prevent a hostile takeover.
One option considered by the board to stop Elon Musk from buying Twitter is a so-called shareholder rights plan that would allow existing shareholders to purchase more shares at a discount. The result would be a dilution of the stake held by the party seen as 'hostile'. Another option considered is reportedly to call the offer too low.
The information was obtained by Bloomberg, citing anonymous sources "with knowledge of the matter."
According to these sources, Twitter's board could announce its 'poison pill' already later on Friday.
The information is notable given that Jack Dorsey, Twitter's former CEO who welcomed Musk's interest in Twitter earlier this month, still remains on the company's board until his expected departure later this year.
Musk and Dorsey are thought to have views on freedom of speech issues and the role of bitcoin (BTC) and crypto that – at least to some extent – align.
So far, at least one major investor in Twitter, the Saudi Arabian investment conglomerate Kingdom Holding Company, controlled by Prince Alwaleed bin Talal, has rejected the bid, saying it does not represent "the intrinsic value" of the company.
The comment, which was made on Twitter, quickly received a reply from Musk:
Free speech, but without the crypto scams
Meanwhile, during an on-stage interview on Thursday at TED2022 in Vancouver, Canada, Musk said that he wants to turn Twitter into "an inclusive arena for free speech," while hinting that speech has become too restricted on Twitter as of late.
"We want to have the perception and the reality that speech is as free as possible," Musk said, adding: "A good sign as to whether there's free speech is: is someone you don't like allowed to say something you don't like? And if that is the case, then we have free speech."
And while defending free speech on the platform, Musk also said that work needs to be done to filter out "spam and scam bots."
"They make the product much worse. If I had a dogecoin for every crypto scam I saw, we'd have 100 billion dogecoin," Musk said.
A 'white knight' to the rescue?
Still, it appears that Musk is not the only one interested in buying up Twitter.
According to the New York Post, sources "close to the situation" said the private equity giant Thoma Bravo is also considering a bid for Twitter.
"They are making a push," the source reportedly said about the investment firm, which already owns a number of other tech companies such as IT security firm McAfee and software firm Landesk.
According to one of the sources, Thoma Bravo could potentially come to the rescue as "a white knight" for Twitter and its CEO Parag Argawal as they seek ways to avoid a takeover by Musk.
It remains unclear how much Thoma Bravo might bid for the company and when it could happen, the New York Post article said.
Twitter could be 'a payments business'
Commenting on the potential deal in an interview with CNBC on Thursday, Jack Mallers, CEO of the bitcoin payments app Strike, said he supports the deal.
He noted that Musk now has an opportunity to turn Twitter into "a payments business," and said it would have "a lot of advantages over incumbents like Chase."
"If I'm Elon Musk and I had a global audience and a global network in Twitter […] what's to stop me from Twitter users checking out at Starbucks, what's to stop me from users remitting money through Twitter? He has an opportunity to build payment experiences," Mallers said.
Meanwhile, the popular economist and crypto trader Alex Krüger also offered his opinion, saying in a tweet on Friday that it is "crystal clear" that Twitter's board should accept the offer.
Similarly, Ben DiFrancesco, founder of the crypto engineering consultancy ScopeLift, said that he sees Musk's bid as "extremely good," and that it would be "great for shareholders."
"The only reason to decline is a zealous commitment to censorship. If that's who's running the company, then just shut it down," DiFrancesco wrote on Twitter.
Others, including Jackson Palmer, the co-creator of Musk's favorite cryptocurrency Dogecoin, made it clear that they are now not in favor of Musk's takeover bid.
"It takes some pretty impressive mental gymnastics to associate any type of 'freedom' with the richest man in the world initiating a hostile takeover and forcing one of the largest public social media platforms private," said Palmer, who last year distanced himself from the crypto community he once was a part of.
Lastly, according to Sam Bankman-Fried, CEO of the crypto exchange FTX, a decentralized version of the social network could be an alternative solution to the issue of how much moderation is needed on social media.
"Tweets go on-chain, encrypted; the sender chooses who has access to them," Bankman-Fried wrote. He added that the model could also be monetized and that non-fungible tokens (NFTs), payments, and even dogecoin could be integrated on-chain.
It would be "hard, but not that hard" to build, the exchange CEO and well-known crypto billionaire said.
Following yesterday's bid, shares of Twitter fell 1.7% on Thursday. The price drop is believed to reflect a view in the market that the deal may not go through after reports that Twitter's board will fight against it.
____
Learn more:
- Elon Musk Offers to Buy 100% of Twitter, Calls it 'Best and Final Offer'
- Musk Not Joining Twitter's Board But Wants 'Significant Improvements', Teases DOGE Payments Integration

- Elon Musk Won't Sell Bitcoin, Ethereum, Dogecoins as Inflation Soars and Recession Risk Grows
- Elon Musk Should Listen to Cathie Wood on Bitcoin

- VCs Fight Back as Jack Dorsey, Elon Musk Attack 'Web3' Narrative
- Facebook, Watch Out! Aave and Twitter's Bluesky Move Towards New Social Media Standard
---