Crypto Bank Silvergate Forced to Return $9.85M Deposit to BlockFi in Ongoing Bankruptcy Dispute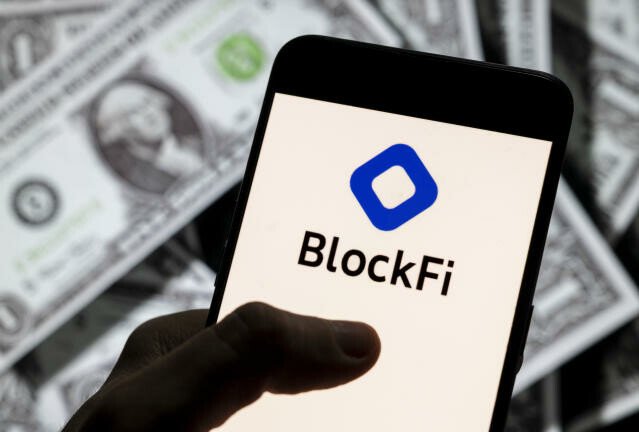 Crypto-friendly bank Silvergate has been forced to return $9.85 million to BlockFi as part of the crypto lender's ongoing bankruptcy proceedings.
According to documents made available on the website of BlockFi's restructuring advisor, the bankruptcy court overseeing BlockFi's restructuring process ordered Silvergate to immediately release $9.85 million to the now-defunct crypto lender on Friday.
The order comes as BlockFi and Silvergate entered an agreement in August 2020 where Silvergate acted as a depository institution "with respect to credit and/or debit entries initiated by BlockFi through Silvergate to accounts maintained at Silvergate and other depository financial institutions."
In November 2021, BlockFi agreed to establish a reserve containing $10 million. The agreement stated that the account would terminate 90 business days after the last relevant transfer, granting BlockFi unrestricted access to those funds.
"Silvergate shall immediately release $9,850,000 from the Silvergate Reserve Account to an account designated by the Debtors," the order said, while permitting Silvergate to hold the remaining $150,000 in the reserve account.
The court order is part of BlockFi's ongoing bankruptcy proceedings, which became the first company to file for bankruptcy in the aftermath of the collapse of FTX. The crypto lender has more than 100,000 creditors and owes between $1 billion and $10 billion to those creditors.
Founded in 2017, BlockFi was a digital asset lender once valued at $3 billion. As of 2021, BlockFi had between $14 billion and $20 billion worth of customer deposits and had lent out $7.5 billion.
Notably, while BlockFi and Silvergate have been working together over the past years, the due did not have a very close relationship. After BlockFi collapsed, Silvergate said that it had less than $20 million of exposure to the crypto lender, adding that it was not a custodian for BlockFi's Bitcoin-collateralized SEN Leverage loans and had no investments in BlockFi.
Silvergate Sees Client Exodus Amid Concerns About its Financial Condition
Earlier this week, Silvergate announced that it would not be able to file its annual 10-K financial report to the SEC on time and that it is evaluating its ability to stay in business. The bank's shares fell more than 55% Thursday following the announcement.
Silvergate was among the lenders hit hardest by the fall of FTX in November last year. As reported, Silvergate suffered a bank run following the collapse of FTX and had to sell $5.2 billion of debt securities it was holding on its balance sheet at a significant loss to cover around $8.1 billion in user withdrawals.
Consequently, it incurred a $718 million loss, which reportedly exceeds the bank's total profits since 2013. Furthermore, Silvergate had only $3.8 billion of deposits at the end of 2022, compared to $11.9 billion in 2021.
Multiple crypto companies, including Coinbase, Paxos, Galaxy Digital, and Kraken, have ended their relationships with the bank following its filing news on Wednesday. MicroStrategy and Tether have also disclosed they had no meaningful exposure to the bank.
---