Crypto Analysts Believe These Altcoins Will Explode in Value in 2023 – Find Out Why
Disclosure: Crypto is a high-risk asset class. This article is provided for informational purposes and does not constitute investment advice. By using this website, you agree to our terms and conditions. We may utilise affiliate links within our content, and receive commission.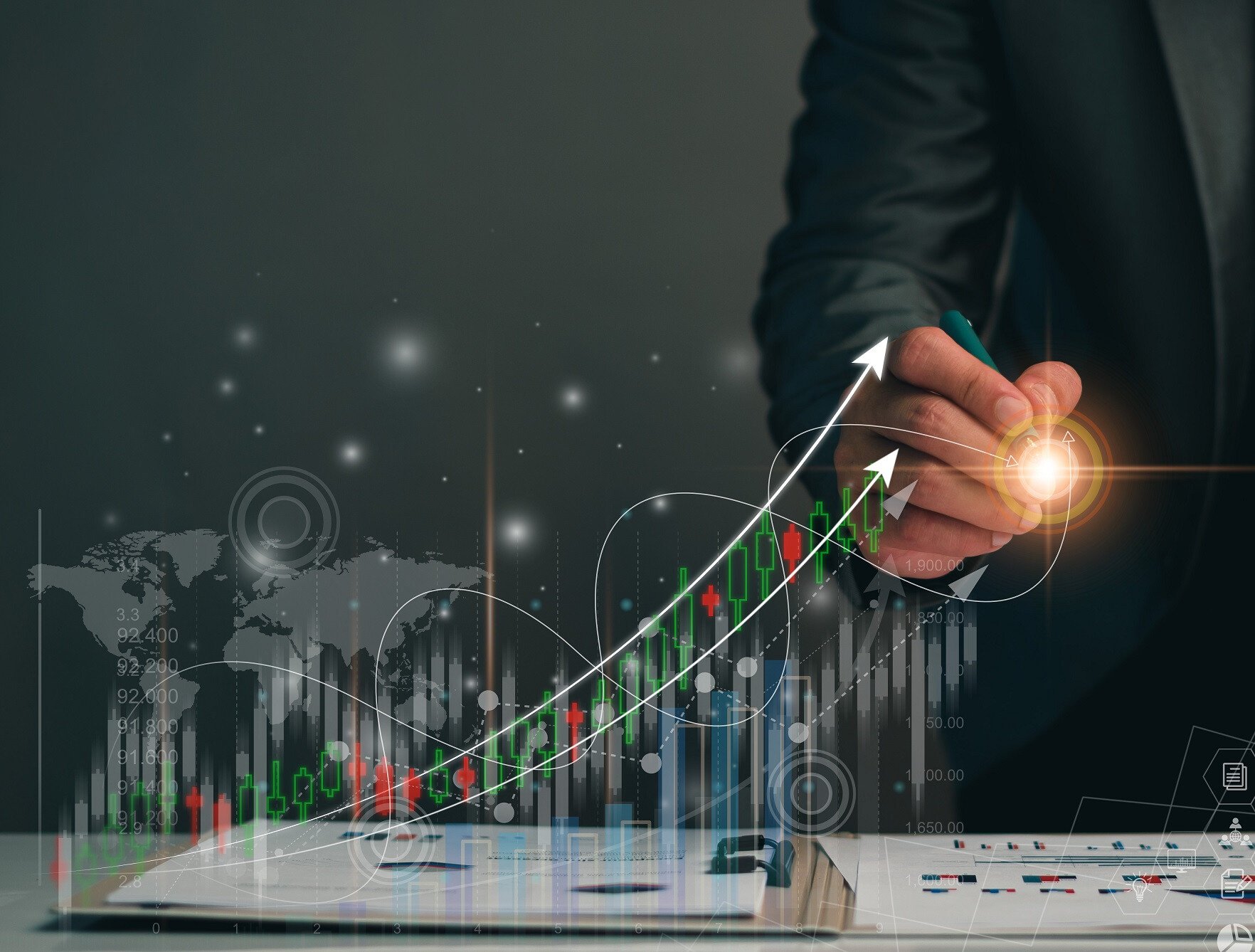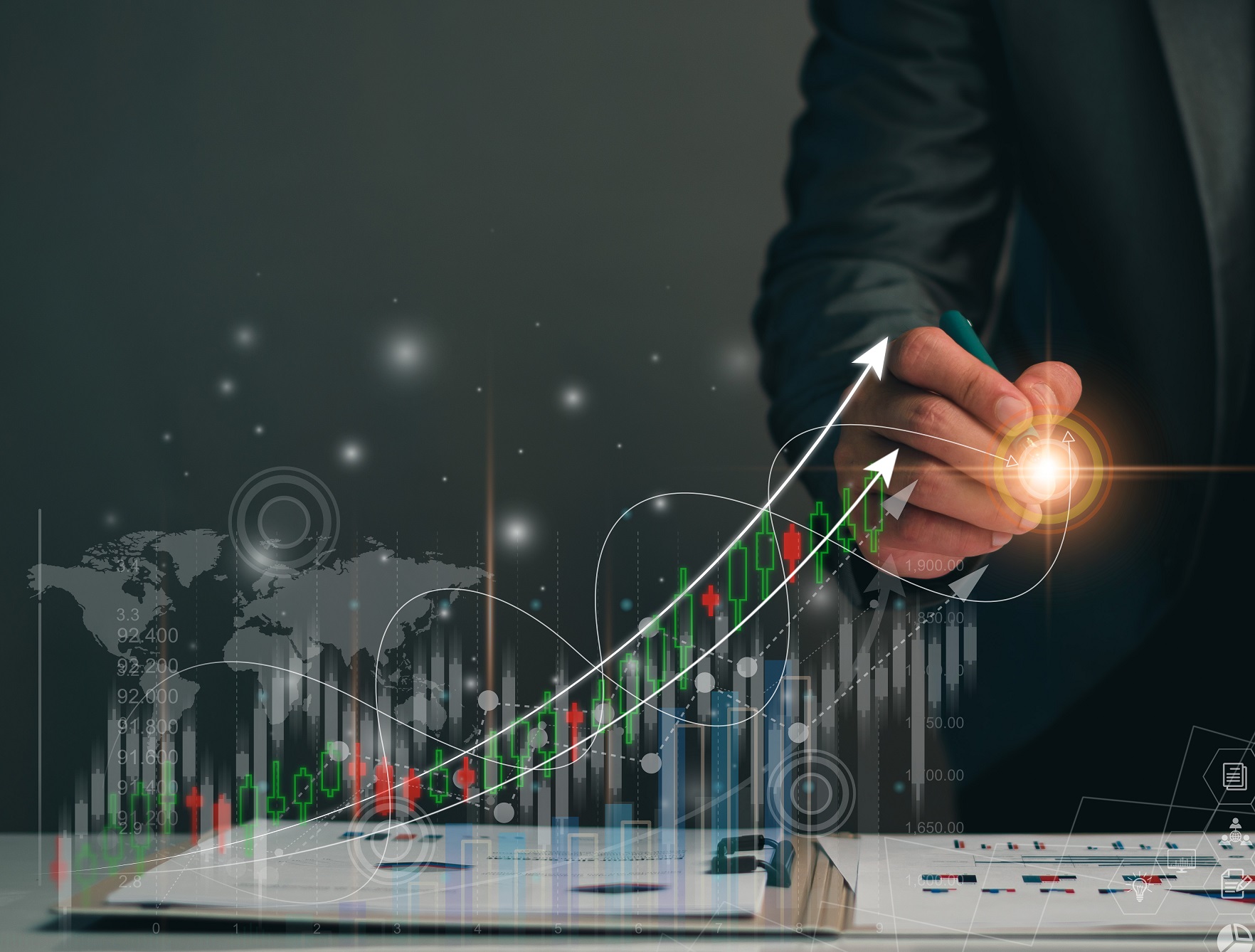 The weakening of the US dollar continues to be a concern for many, with the US Dollar Index sliding to a seven-month low after reaching a 20-year high in September 2022. The dollar's entire second-half rise in 2022 has now been erased, as markets position themselves in expectation of US Federal Reserve action and its direction on interest rate policies.
In the midst of this economic uncertainty, one sector that could potentially benefit from a weaker US dollar is the cryptocurrency market. According to Bill Noble, Chief Technical Analyst at Token Metrics, "a weak dollar is a dream scenario for crypto."
He explains that bitcoin and other cryptocurrencies "are a legitimate component of the foreign exchange market, and it's like any other currency. It rises as the dollar falls."
Meanwhile, economic data came in today that the U.S. economy grew at 2.9% in Q4 of 2022, which was slightly ahead of the 2.8% expectation.
In sports terms, the U.S. economy staged a "second half comeback." But 2023 appears to be a whole new ballgame with recession fears running high.
The Q4 2022 annualized increase of 2.9%, is slightly better than expected. That follows 3.2% in Q3, -0.6% in Q2 and -1.6% in Q1.

— Mark Hamrick (@hamrickisms) January 26, 2023
While the recent economic growth data suggests that a recession may not be imminent, most experts are forecasting a recession to occur at some point in 2023. As such, it's important for investors to consider steps they can take to protect their investments against further stock market volatility.
Noble, for one, is convinced that the US citizens will soon be driven to using Bitcoin as a secure place for their savings, just like those in countries such as Turkey, Iran, Venezuela and numerous others who have turned to it during times of hyperinflation or other economic hardships.
Despite Bitcoin's current preeminence in the crypto economy, a wealth of other projects are pioneering advanced technologies like DeFi and NFTs. This provides traders with many potential investment opportunities as they seek to capitalize on these real-world use cases to diversify their portfolios.
If you're looking for promising investments in the space, presales of upcoming cryptocurrencies may be a solution. Through smart strategizing and strategic investments, you can see impressive returns on your investment if you carefully invest in the right projects.
Some current cryptos to consider that have solid teams, investor interest, and high potential for growth include MEMAG, FGHT, CCHG, RIA and TARO.
Meta Masters Guild (MEMAG) to Master Web3 Game Equality
Ready to shake up the mobile gaming industry, Meta Masters Guild (MMG) is introducing an intriguing Web3 gaming guild driven by blockchain technology and an autonomous community. By designing a dependable ecosystem that encourages high-level play, they aim to solve some of today's common game issues.
MEMAG cryptocurrency rewards players for their effort, granting them true ownership of in-game assets. Furthermore, the open game economy allows participants to exchange items or currency with each other and redeem "Gems" for real money or virtual products within the game. This way, they are free to barter as they please.
👾 #MEMAGFAM, the future of gaming is here, and we're leading the charge! 🕹️

🔥 We've raised over $1.45M and counting! 💰

🚀 Jump aboard, buy $MEMAG now ⬇️ https://t.co/SBqVjX5mWn#presale #crypto #p2e #tokens pic.twitter.com/tHwJB7CRPu

— Meta Masters Guild (@MEMAGgames) January 26, 2023
MMG is staunchly dedicated to creating an equitable and transparent gaming ecosystem for all players, guaranteeing honest gameplay that remains free of any exploitation. To launch their game lineup, they are offering up Meta Kart Racers–a single-player or PVP race game available on mobile devices.
Crypto investors are swiftly scooping up MEMAG tokens in the presale period and have already generated over $1.4 million within weeks.
Fight Out (FGHT) Fit for Growth
Investors are paying close attention to the upcoming Fight Out (FGHT) app and gym chain that is ready to revolutionize the fitness industry. Through their move-to-earn (M2E) program, users can receive REPS tokens for achieving physical goals–with a team of professionals authenticated by CoinSniper.
Fight Out will be launching innovative gyms with features such as "mirror profiles" and sensors that provide instant feedback during workouts. This ground-breaking concept has attracted an impressive list of ambassadors, including UFC champions Amanda Ribas, Taila Santos, and former WBO middleweight champion Savannah Marshall!.
Join the #FightOut presale and get up to a 50% bonus!

Join our community and earn rewards as we change the game in fitness and #MoveToEarn.

Grab $FGHT now before stage 2 prices increase! ⏰⬇️https://t.co/z34Nkx3ffi pic.twitter.com/ocAES36G2z

— Fight Out (@FightOut_) January 26, 2023
Right now, investors have the chance to take advantage of up to 50% bonuses on investments over $50,000 during the presale event. FGHT's token has already gained massive interest and raised more than $3.48 million through its presale.
C+Charge (CCHG) Sparking Conversation Around EV Charging
With a surge in the number of electric vehicles (EVs) on roads, EV owners are facing an issue with locating convenient charging stations. To make this experience easier, C+Charge is introducing its blockchain-based platform that makes it easy to find functioning charge stations, along with a peer-to-peer payment and rewards systems.
C+Charge's peer-to-peer payment system will provide effortless transactions with instant access to your crypto wallet, dismissing the need for sluggish traditional payment systems and their expensive fees. C+Charge's will also offer real-time transparency while charging, giving users an overview of costs before they commit.
C+Charge Twitter spaces 1/26/23 8pm US EST
Team is Looking forward to talking to the Twitter community.https://t.co/xlbjjO96pI

— C+Charge (@C_Charge_Token) January 25, 2023
C+Charge has strategically partnered with Flowcarbon, allowing users to access tokenized carbon credits via the Goodness Nature Token ($GNT). This makes purchasing carbon credits more accessible and encourages drivers to make the transition from gasoline-powered vehicles towards electric cars, resulting in a decrease of emissions.
Additionally, C+Charge also provides solutions for building managers who wish to monitor energy consumption of every EV on their property–an incentive that will surely motivate landlords and businesses alike into investing in charging stations.
Investors can currently purchase C+Charge tokens at a special initial rate of only $0.013 USDT per token before the presale advances into higher stages with three different periods, ultimately culminating in a price of $0.02350 per token.
Calvaria (RIA): Duels of Eternity Changing the Web3 Game
Calvaria: Duels of Eternity is set to shake up the battle card gaming industry with its upcoming release, Duels of Eternity. This blockchain-based game has been designed with strategic gameplay, NFT-based resources, and ambition to build an economy beyond the gaming world in mind.
Players onboarding to the Web3 space will find it easy to access a range of exclusive perks from this title and make use of blockchain to securely store their in-game resources. The $RIA token plays a crucial role in transacting within the game's economy and engaging with its mechanics.
IEO Announcement!

We are going to conduct Initial Exchange Offering with BKEX in the beginning of the February!

All details such as date, price and time will be announced after presale is over!https://t.co/0i5foVH0Uq#calvariagang #ieo #ICO

— Calvaria: Duels of Eternity! ✨ (@CalvariaP2E) January 25, 2023
What makes Calvaria: DoE stand out is its focus on fostering creative strategies as players duel opponents in highly strategic 3D Player vs Player battles. Different cards, factions, and decks are available so that gamers have multiple options when it comes to technique and approach. Victories come with rewards in the form of tokens which can either be used to purchase additional cards or traded with other gamers.
The project's presale is nearing completion and has already raised over $2.97 million towards its $3 million goal, so investors wishing to take a position should check out the presale immediately.
RobotEra (TARO) Enters the Metaverse Era
RobotEra (TARO) is set to lead the Metaverse era with an upcoming metaverse-building game, which has already generated much attention from the crypto whales and the greater Web3 gaming community with its soon-to-launch game.
What makes RobotEra stand out amongst other metaverse-building games is its easily navigable user interface, allowing gamers to construct and customize their robots and environment even without any prior programming knowledge. As an additional source of gameplay monetization, players will have the opportunity to rent out spaces for advertising or host events with admission fees.
1/ 2022 may have been the year the hype around the metaverse died down, but don't count it out just yet 🔥

👀 Keep an eye on the future of virtual worlds – 2023 will be much more productive for play-to-earn gameshttps://t.co/zDy8O4lp4I#P2E #P2EGame #nft #crypto

— RobotEra (@robotera_io) January 26, 2023
The developers of RobotEra are also developing a unique combination of virtual and augmented reality elements in the game, transporting players into a technologically advanced metaverse where they can fuse together the creativity of Minecraft with the futuristic robot world of Taro.
RobotEra is designed to be accessible to all levels of skill, ensuring that everyone has a chance to join in on rebuilding Taro's metaverse world. Additionally, NFTs are also incorporated into the game which allows players to own land as well as any buildings, items, or robots created within it.
Most notably, TARO, the game's primary currency, can be mined by gamers who wish to take part in crafting innovative games on designated sections of their land. While engaging in this dynamic virtual world, players are simultaneously able to earn rewards and socialize freely without having to worry about losing their progress– they can simply pick up where they left off upon reentering Taro's realm and continue building.
The token presale for RobotEra has been met with great enthusiasm from investors, raising $761K thus far.
---