Coinstar/Coinme Add More Coins, Bitfinex Preps for ETH Fork, Philippines Approves Two Digital Banks, Nomad Bridge Hackers are Offered NFTs + More News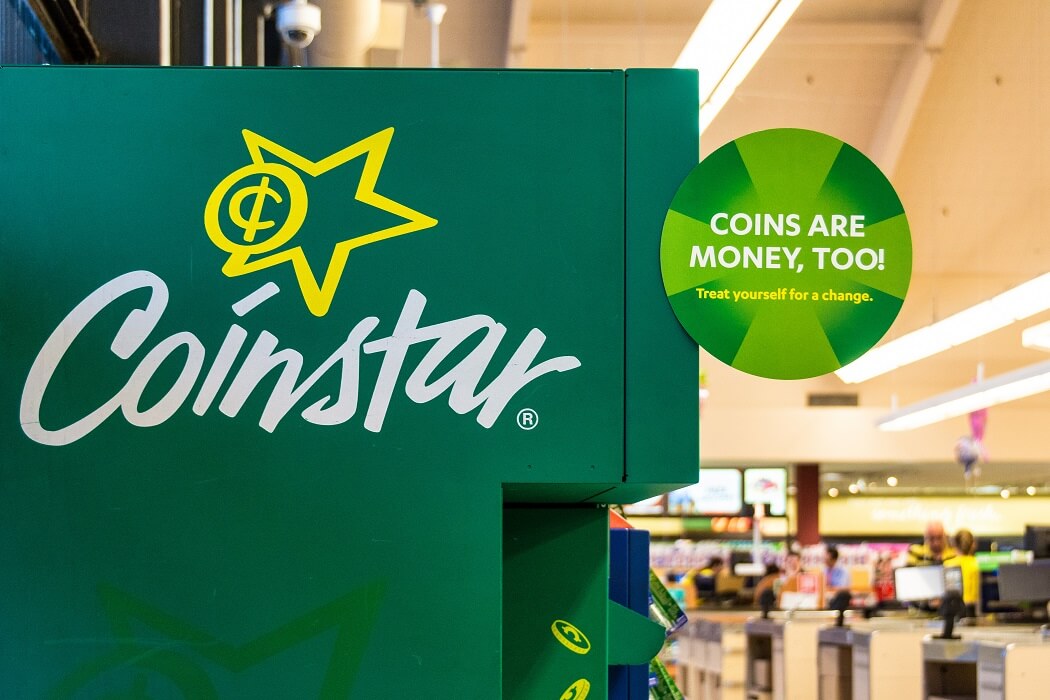 Get your daily, bite-sized digest of cryptoasset and blockchain-related news – investigating the stories flying under the radar of today's crypto news.
__________
Exchange news
The US-based Coinme exchange has announced the opening of cash-based onramps for six cryptoassets in addition to bitcoin (BTC) through Coinstar kiosks across the US. The newly added coins are chainlink (LINK), dogecoin (DOGE), ethereum (ETH), litecoin (LTC), lumens (XLM), and polygon (MATIC).
Crypto exchange Bitfinex has announced the listing of Ethereum chain split tokens (CSTs) in preparation for any potential hard forks as Ethereum's Merge nears. The new tokens are called ETHW (PoW) and ETHS (PoS) and will be available from Bitfinex Derivatives.
The South Korean crypto lender Haru Invest has received a Money Service Business license from the US Financial Crimes Enforcement Network (FinCEN), an announcement from the company said.
Regulatory news
The central bank of the Philippines, Bangko Sentral ng Pilipinas, has approved two more digital banks to operate in the country, bringing the total number of such banks to six. The latest banks to be issued Certificates of Authority were UnionDigital Bank, Inc. (UDB) and GoTyme Bank Corporation (GTYME), Forkast reported.
The Canadian financial regulator Ontario Securities Commission (OSC) has issued an alert calling out a number of crypto firms, including Kucoin and the affiliated companies MEK Global Limited and PhoenixFin Pte. Ltd., for not being registered in the province. The alert marks the second such warning OSC has issued about Kucoin.
Security news
Hackers behind the USD 190m Nomad Bridge attack earlier in August are being incentivized to return funds with exclusive white hat-themed non-fungible tokens (NFTs) designed by NFT studio Metagame, according to a tweet from the team behind Nomad Bridge.
Payments news
Payments platform Paysafe found in a new study of 3,000 crypto holders (1,000 UK, 2,000 US) that 80% of crypto owners want to pay for goods with their crypto balances but are held back by a lack of crypto acceptance at the point of sale. 91% of those holding crypto said online payment by crypto will be as common as paying by card or contactless, with 59% hoping this will happen within 5 years. 88% said this will also be the case for in-store payments, with 47% hopeful that this will happen within 5 years. Current crypto holders most want to spend their crypto on 'treats for themselves' (75%), 'cars' (74%), and 'property' (74%).
The online casino Mystino.com has partnered with the crypto service provider SG Veteris to accept crypto as a form of payment in its games, an announcement has said.
Investing news
Young British adults haven't been put off from investing in cryptocurrencies despite the prices crash seen this year, finds a survey commissioned by WisdomTree, the exchange-traded fund (ETF) and exchange-traded product (ETP) sponsor. Per an email shared with Cryptonews.com, a survey of 1,002 UK adults aged between 18 and 30, conducted by Opinium, revealed that:
the number of young British adults invested in cryptocurrencies is nearly the same as the number invested in Stocks and Shares ISAs, 27% and 28%, respectively,
familiarity of cryptocurrencies is high, with nearly nine in ten (89%) being somewhat familiar, and one in five (21%) claiming to be very familiar,
seven in ten (70%) said they're at least somewhat familiar with NFTs.
Blockchain news
The Partisia Blockchain Foundation announced on Wednesday it has completed integrating its Mainnet v3.0 (known as ZEUS) into the Ethereum scaling protocol Polygon. The integration will allow Polygon developers to build "use cases that require data confidentiality and privacy while using a public blockchain," the announcement said.
Web3 news
Web3 game company Planetarium Labs has launched a new profile picture (PFP)-style NFT series dubbed D:CC (De:Centralized Cat) for Nine Chronicles, its popular MMORPG (Massively Multiplayer Online Role-Playing Game) inspired by Norse mythology. Nine Chronicles also has additional NFT collaboration events planned with Web3 games such as The Sandbox, Sipher, and Delysium, per an announcement.
Blockchain platform Polygon has announced that GameSwift, a crypto-based gaming platform formerly known as StarTerra on the Terra (LUNA) blockchain, has rebranded and migrated to Polygon.
The blockchain-based video delivery network Theta Network has announced the major US media company Fuse Media as its first partner for the launch of Metachain (also known as Mainnet 4.0). Metachain is intended to ease the transition to Web3 for media and entertainment businesses.
NFT Design Works announced the completed sale of all 14 of the exclusive NFTs commemorating Former All Black Sir John Kirwan's Rugby World Cup 1987 try - known across New Zealand as "The Try". Sold via auction, the digital artworks fetched thousands of dollars, said an announcement, adding that NFT Design Works worked in partnership with carbon credit marketplace JustCarbon.
Career news
Digital asset broker Floating Point Group has hired Peter Eliades, a former head of electronic trading sales for the major US bank Wells Fargo, as its new head of business development in the US and the Asia Pacific, Blockworks reported.
---