Coincheck Readies Beta Launch of NFT Marketplace, Will Accept BTC, ETH & Alts
The Japanese crypto exchange Coincheck is to roll out the beta version of a new non-fungible token (NFT) marketplace next week, and has announced that it will provide support for bitcoin (BTC) and 12 major altcoins including ethereum (ETH).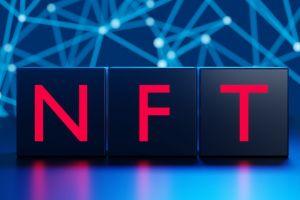 Per TechCrunch Japan and and Jiji, the beta will not involve trading on a blockchain network, but will allow would-be traders to buy and sell NFTs for crypto, with NFTs initially available from six Japanese and overseas providers, mostly in the gaming field.
Coincheck will become the first Japanese crypto exchange to launch a dedicated NFT marketplace, and has become increasingly keen on NFT-related business – earlier this year acquiring Metaps Alpha, the operator of the miime NFT trading platform, in an M&A deal.
It is also working on a project that is set to become Japan's first-ever initial exchange offering (IEO) – another NFT trading project.
Coincheck has already announced this year that it has bought LAND, digital pieces of real estate used in the mobile game The Sandbox, with a view to transferring these to its new beta marketplace.
In the future, the firm said, the new Coincheck-branded platform will shift its focus from the gaming sector to also seek out partners in the art, anime, manga and music worlds as part of a strategy that involves "expanding the NFT market and "creating a new ecosystem" powered by NFTs.
The beta will go live on March 24, although Coincheck did not reveal when it plans to launch blockchain-powered operations.
The firm stated that initially operating off-chain would help traders avoid potentially exorbitant gas and other transaction fees – often a deterring factor for first-time NFT investors.
___
Learn more:
- Ripple CTO David Schwartz Lists Two 'Interesting Things' NFTs May 'Solve'
- NFT in the Mainstream: Sotheby's Follows Christie's with a New Plan
- 'NFT' Surpasses 'Ethereum' on Google This Week as Trading Balloons
- A Crypto Vanity Dream Now Features Musk, Beeple, Justin Sun, DOGE and NFTs
- Hack Sunday: NFT Theft Follows a Personal Token Attack
- Second-Hand NFT Market for NBA Top Shot Packs Appears on eBay
- Consider These Legal Questions Before Spending Millions on NFTs
- Check These 4 Make-Your-Own-NFT Platforms
- Non-Fungible 2021: Prepare Your NFTs For DeFi, Staking, and Sharing
---