Coinbase Says It Aims to Improve Customer Service, Integration with Pro
As their company is readying for its USD 100bn initial public offering (IPO), Coinbase CEO Brian Armstrong and CFO Alesia Haas reached out to Reddit users through an ask-me-anything session. The resulting discussion has revealed the company's plans to enhance the integration between Coinbase and Coinbase Pro, as well as the platform's plans in relation to decentralized exchanges (DEXs) and customer support issues.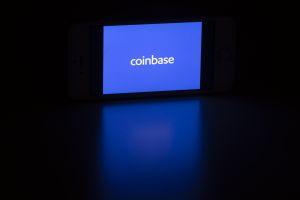 "The fees on regular Coinbase versus Coinbase Pro [designed for more experienced retail and professional traders] are one the worst kept secrets of all the exchanges. Are there are any plans to merge the platforms or reduce the fees on Coinbase," asked one Reddit user who goes by the name Duzand. They added that it's "odd" to have two platforms, particularly when going into a public listing "where the fee discrepancy will just get talked about even more."
Coinbase's CEO replied that "you'll see these things be better integrated over time" and "there'll be a gradient of pricing tiers as well."
"I think there's a blurry line between people who come into crypto and they just want to buy their first USD 50 or USD 100 of bitcoin (BTC) to someone who becomes a more professional trader or even like a semi-professional trader. So there is a kind of a gradient here of different users and we are working to better integrate those in one product," Armstrong said.
Asked by another Redditor about how high they perceived "the business risk for COIN by [...] DEXs" which have "shown enormous traction since DeFi Summer," Armstrong agreed that DEXs like Uniswap and others have gotten "a lot of traction" recently, and "frankly, we are thrilled about that," he said.
Coinbase wants to see increased adoption of crypto, the co-founder said, and when it comes to competing products, he argued that: "We run a centralized exchange, these are decentralized exchanges, but we have many different products and we're going to basically try to make it easy for our customers to access all the different things they might want to do with crypto, whether it's one of our products or not."
Another issue touched upon by Redditors was related to Coinbase's customer service and what they perceive as its shortcomings. "Emulating Amazon Customer Support by asking one simple question 'did we solve your problem' doesn't necessarily mean your customer support has high standards," opined one user who goes by the name Reverseengineer_24. "Customer obsession needs to be part of a company's DNA, which doesn't seem to be the case at coinbase."
This topic has also been discussed by major media outlets such as The New York Times. The article speaks of various users who allegedly had issues with the company's customer service - for which some believe doesn't even have a real person to read the complaints.
Michael Pierre, Coinbase user, lawyer and former Coinbase employee, who had reportedly lost USD 100,000 in what the exchange calls an "account takeover," but upon contacting the platform, he "received little assistance." In January, the US resident sued Coinbase, accusing it of negligent security measures and failing to protect his money.
At the crucial time when the company plans to go public as the first of its kind to to so, with some investors speculating it could be valued at USD 100bn, "its users' experiences show how the company sometimes still struggles to address basic customer service complaints," said the NYT.
David Silver, a lawyer who represents digital currency investors, is quoted as saying that Coinbase's going public is "seminal" for the cryptocurrency industry, but if it wanted to be "the Goldman Sachs of crypto," it "needs to maintain quality customer support."
Speaking for the paper, Casper Sorensen, the platform's vice president for customer experience, admitted Coinbase was grappling with a "24/7 crypto economy, which, combined with a substantial increase in demand, has created a unique set of customer experience challenges."
Per Alesia Haas, the exchange is hiring new customer support agents, as well as making investments on the product side "to reduce the friction that we see a lot of customers call in and offer complaints about."
Besides the product side, Coinbase is also trying to solve the issues by "more thoughtfully addressing the call queue so that you're getting a trained agent who knows how to answer your question and then adding capacity," Haas said, adding that this is "a top of mind issue that we continue to invest in every single week."
As reported, Coinbase announced that it filed to go public via USD 1b direct listing on the Nasdaq Global Select Market under the symbol COIN this year. Unlike the traditional IPO, in a direct listing, the company sells shares directly to the public without getting help from intermediaries.
As of December 31, the company said it had USD 90bn worth of assets on the platform and registered USD 456bn lifetime trading volume.
____
Learn more:
- Coinbase Aims For USD 1B Direct Listing, Reveals Results and Plans
- Coinbase Reportedly Valued at USD 90B in a Private Auction
- Retail Investors Flock to Coinbase While It's Preparing For a Direct Listing
- Crypto Exchanges to Spend 2021 Focusing on DeFi, UX, and New Services
---