Coinbase Criticizes US SEC, Crypto Community Criticizes Coinbase over Insider Trading, and CFTC Chimes In
Disclosure: Crypto is a high-risk asset class. This article is provided for informational purposes and does not constitute investment advice. By using this website, you agree to our terms and conditions. We may utilise affiliate links within our content, and receive commission.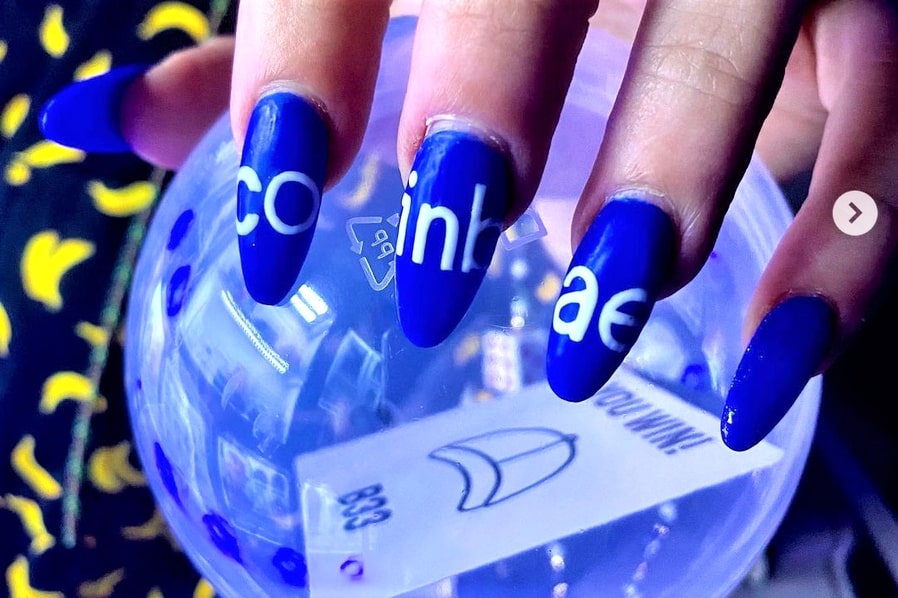 Major crypto exchange Coinbase criticized the US Securities and Exchange Commission (SEC) for its lack of regulatory clarity and action, while itself being criticized over insider trading – for which two US regulators charged the exchange's former employee.
Coinbase announced on Thursday that they have filed a petition asking the SEC to "begin rulemaking on digital asset securities," stating that the existing rules for securities don't work for digital assets, as well as that the regulator has been unwilling to make new rules for the crypto sector. This, they argued, has placed investors at risk, citing the funds in XRP lost during the regulator's court battle with Ripple.
Per the exchange, most digital assets today have characteristics of securities, and most are designed to avoid the securities laws in the US. They stated that,
"Crypto assets that are securities need an updated rulebook to help guide safe and efficient practices. Crypto assets that are not securities need the certainty of being outside those rules. Anything short of that will have the effect of entrenching incumbent technologies at the expense of innovation and ultimately, consumers."
This came on the same day the SEC made an announcement per which the recently charged individuals "purchased at least 25 crypto assets, at least nine of which were securities." This has once again prompted numerous questions within the Cryptosphere about regulatory (un)clarity on this issue in the US.
There may be immediate knock-on effects. Should Coinlist keep listing them? If not — or even if that's a likelihood to happen in the near future — happens to the token values? Will they take a hit? Doesn't that primarily hurt retail users who held them on Coinbase? 2/

— Jason Gottlieb (@ohaiom) July 21, 2022
The US Commodity Futures Trading Commission (CFTC) chimed in with a statement by Commissioner Caroline Pham calling for regulatory collaboration, stating that this SEC complaint alleges that "dozens of digital assets, including those that could be described as utility tokens and/or certain tokens relating to decentralized autonomous organizations (DAOs), are securities," and adding:
"The SEC's allegations could have broad implications beyond this single case, underscoring how critical and urgent it is that regulators work together."
The CFTC should vigorously enforce the law and uphold the Commodity Exchange Act. This responsibility over our jurisdiction has been entrusted to us by the Congress and the American people. The CFTC must not break that trust, and we must remember whom we serve. https://t.co/F3eOOarxqF

— Commissioner Pham (@CFTCpham) July 21, 2022
Notably, however, the above-mentioned SEC's announcement was not strictly about securities, but about the charges they and the Department of Justice (DoJ) separately brought against a former Coinbase manager and two others for insider trading. As reported yesterday, the trio had allegedly used confidential information about which cryptoassets were scheduled to be listed on the exchange.
The SEC's announcement stated that the exchange had warned its employees not to trade "on the basis of, or tip others with" this confidential information. Still, the "long-running insider trading scheme generated illicit profits totaling more than [USD] 1.1 million."
As Cryptonews.com reported a month ago, the SEC reportedly launched a string of inquiries into the activities of numerous crypto exchanges, striving to determine whether the businesses had adequate safeguards in place to prevent insider trading.
All this said, the Cryptoverse had a few words for Coinbase as well, suggesting that the exchange had to know about the insider trading issue given that the scheme had lasted for about a year at least – but is now "playing hero."
"They know which coins they just listed, it's not hard to find a wallet that buys all of those coins the day before," commented popular trader Cobie (Jordan Fish).
https://www.twitter.com/cobie/status/1550193034763157510
In an April post, updated on Thursday, Coinbase stated they "appreciate the DoJ's recognition of our help in holding these individuals accountable." It also stated that "No assets listed on our platform are securities, and the SEC charges are an unfortunate distraction from today's appropriate law enforcement action."
____
Learn more:
– US SEC Launches Probe into Insider Trading Safeguards of Crypto Exchanges – Report
– NFT Insider Trading On OpenSea Highlights Benefits of Decentralization

– Crypto Insider Traders Run Free, Hurting Unregulated Market
– South Korea To Ban Exchange Insiders from Trading on Own Platforms

– Coinbase, Binance, and Kraken Take Top Three Spots in Updated Crypto Exchange Ranking
– Coinbase Pro Users Not Happy With Its Discontinuation, Cite Lower Fees
---