Coinbase, Binance, and Kraken Take Top Three Spots in Updated Crypto Exchange Ranking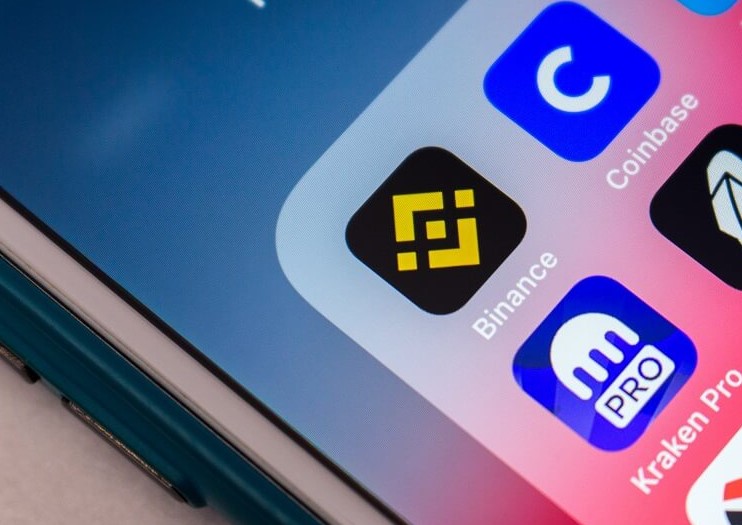 Major crypto exchanges Coinbase, Binance, and Kraken sit in the top three spots for the second quarter of this year, according to the ranking by Paris-based data provider Kaiko.
FTX.US, Gemini, Itbit, Bitstamp, CEX.IO, FTX, and Huobi complete the list of the top 10 crypto exchanges for the quarter.
Kaiko ranks the exchanges based on a weighted composite of individual scores for six criteria: governance, business, technology, data quality, security, and liquidity. The governance score receives the highest weighting (30%) in the composite.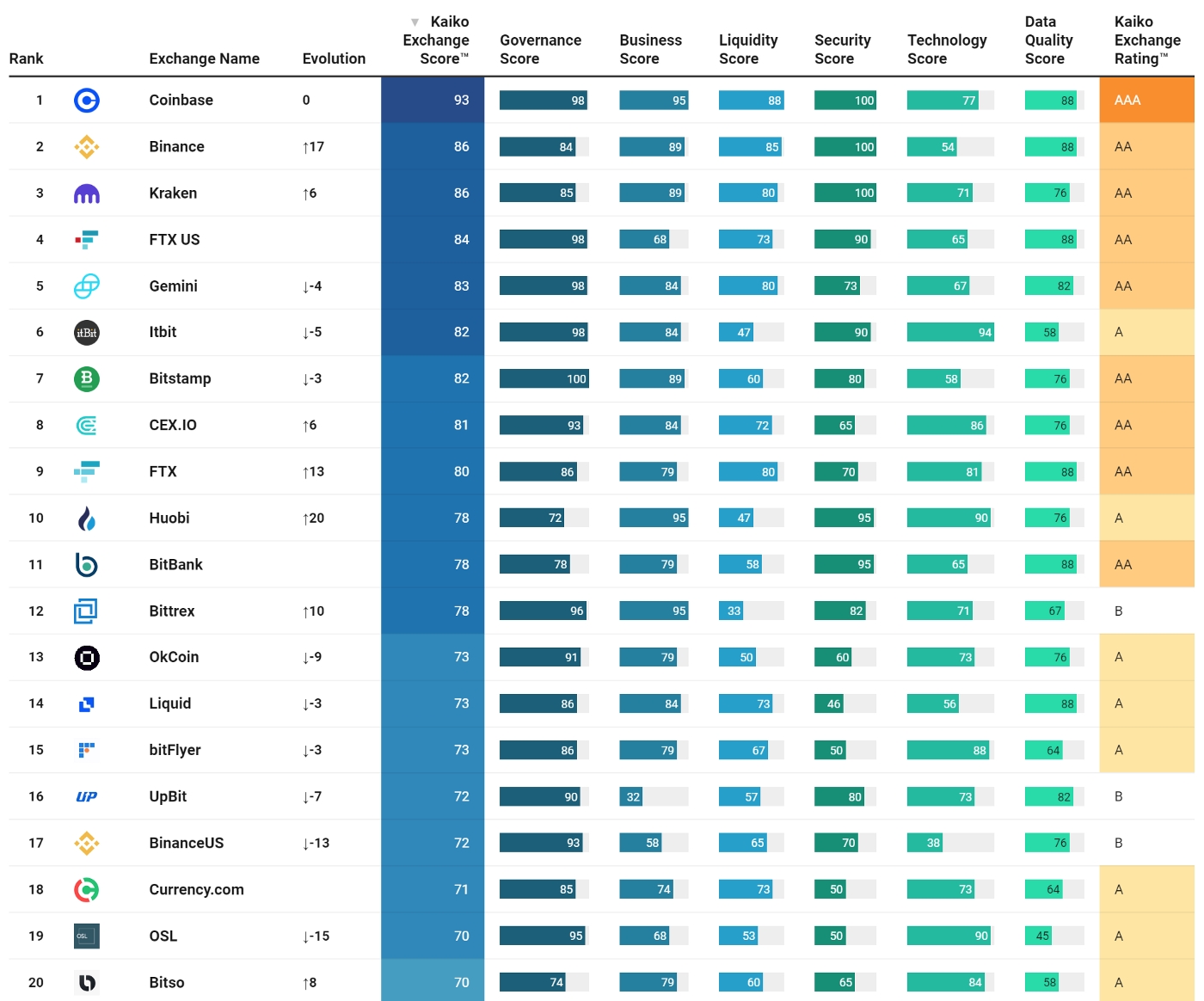 Compared to the previous ranking, which was released in mid-January, FTX, Binance, and Huobi have seen the biggest ranking improvements, boosted by their governance efforts.
Notably, Binance and FTX did not rank in the top ten in the previous ranking.
Coinbase, Binance, and KuCoin have the most liquidity among the rated exchanges, while Itbit and Huobi have the least liquidity among the top ten.
San Francisco-based Coinbase continues to top the leadership board, and remains the only exchange with a "Triple-A Kaiko Exchange Rating," meaning the exchange has registered a high total score and individual scores that are all above the defined threshold.
Kaiko's AA-rated group, which was previously comprised of Kraken, Gemini, and Bitstamp, has welcomed five new members, including Binance, FTX.US, CEX.IO, FTX, and BitBank.
____
Learn more:
- Binance Wash Trading Behind Huge Bitcoin Volume Surge, Incentives Being Removed, CZ Says
- Bitstamp Drops Inactivity Fee Following Massive Backlash From Community

- Kraken To Kick Off 'Global Hiring Push' Despite Bearish Market
- Coinbase Readies Its Nano Bitcoin Futures for Retail Clients

- FTX CEO: Some Smaller Exchanges Are 'Too Far Gone,' 'Insolvent,' and Unlikely to Be 'Saved'
- Winklevoss Twins Navigating the Crypto Winter with a Summer Tour, Singing 'Don't Stop Believin''
---