Coinbase Aims At New Markets, Reg Hurdles After Nasdaq Debut
Disclosure: Crypto is a high-risk asset class. This article is provided for informational purposes and does not constitute investment advice. By using this website, you agree to our terms and conditions. We may utilise affiliate links within our content, and receive commission.
Major crypto exchange Coinbase is already dominant in the US market, as it was valued at around USD 100bn on its first day of trading on Nasdaq. Now the company, which was co-founded by Brian Armstrong nearly a decade ago, has its sights set on the rest of the world.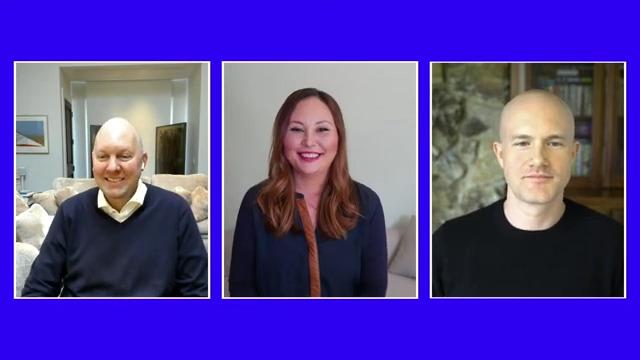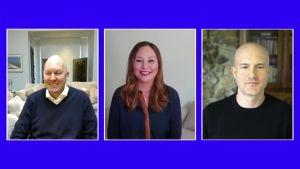 In a live-stream event hosted by one of the largest shareholders of the company, Marc Andreessen, alongside CEO Armstrong and fellow co-founder Fred Ehrsam, as well as president and Chief Operating Officer Emilie Choi, Coinbase identified the giants it would like to slay next.
Choi, who joined the crypto exchange in March 2018 following Ehrsam's departure, told how an international expansion is a huge focus for the company. From a high-level view, Coinbase's mission is to "create economic freedom in the world," she said.
Currently, 25% of Coinbase's revenue is non-US, mostly originating in Europe. But the management team spots opportunities everywhere, like Asia where they are in the "final legs" of getting into the Japanese market. In addition, they recently gained a foothold in Singapore. Choi explained how the company is open to the right strategy for any of those markets, whether it's buy and build, invest, etc.
"We are all in," she said.
Also, Coinbase wants to make sure regulators truly understand crypto now that the ship has sailed and the genie is out of the bottle, Choi pontificated. If regulators understand crypto, it will be a "net positive" for the world, she noted, adding: "That's top of mind as we unlock things for Coinbase to drive."
Crypto phase-two
On the day of Coinbase's stock market debut, Armstrong discussed how most people who are coming into crypto are buying it as an investment. Now crypto is moving into phase two, where it provides all new kinds of financial services, including different ways to do exchanges, borrowing and lending, and payments.
Bitcoin (BTC) will be an "app platform" in the future, said Armstrong, pointing to identity systems, games, etc. Blockchains are getting more scalable in the way that the internet went from dial-up to broadband as more tools come on the scene and the security and privacy around blockchain technology improve. The number of use cases is on the rise, he added.
____
Learn more:
– COIN Touches Base On Nasdaq, Surpasses USD 400 & Drops
– Considering Coinbase's COIN? You Might Be Better Buying Bitcoin Instead
– Coinbase Goes For Direct Testing Of Crypto Narratives Today
– Coinbase Employees Get Extra Millions That Might Be Spent on BTC and Alts
– Coinbase Goes Public This Week – What To Expect?
– Coinbase Listing Won't Help Bitcoin Price – Analyst
– BTC Slips As Coinbase Sees 15% User Growth At Best, Focuses on Altcoins
– The Dark Side Of Coinbase Listing
– Coinbase Aims For USD 1B Direct Listing, Reveals Results and Plans
---