China Doubles Down On Crypto FUD By Recycling Old Warnings
The central People's Bank of China (PBoC) has issued a statement announcing that it has reached an agreement with all the nation's biggest commercial banks and one of its biggest e-payments providers to help it enact a stronger crackdown on the crypto industry and its users. (Updated at 10:33 UTC: updates throughout the entire text. Updated at 10:30 UTC with a statement by the Postal Bank of China.)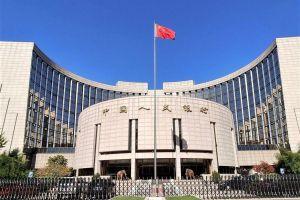 In the statement, the PBoC asserted that it had spoken to major players, such as the Industrial and Commercial Bank of China, Agricultural Bank of China, China Construction Bank and the Postal Savings Bank of China, as well as the Alibaba-run e-pay provider Alipay – and urged them to crack down on crypto trading and refrain from providing all forms of crypto-related financial services.
The central bank added that it had also spoken to "other banks and payments providers." The only heavyweight banks and e-payment platforms missing from the list are WeChat Pay (operated by Tencent) and the Bank of China.
Crypto ownership has remained legal in China despite a massive crackdown in September 2017, which banished crypto exchanges and outlawed initial coin offerings (ICOs). Also, it's not the first time Chinese banks are cracking down on crypto users as similar statements were already released in 2014.
Meanwhile, the announcement appears to have been accidentally foreshadowed by the Agricultural Bank of China, which posted a statement about a ban, before apparently promptly deleting the post. Since the PBoC's announcement has gone live, however, the Agricultural Bank of China has restored the post.
The latter confirms that the bank will move to "block" and "ban" accounts that it suspects of crypto-related transactions, with offenders to be "reported" to "the relevant authorities."
And the bank concluded that it would "actively crack down on cryptocurrency-related business activities."
It wrote:
"No institution or individual may use bank accounts, products or services to fund coin issuances or conduct cryptocurrency transactions."
The Postal Bank of China has also posted a similarly worded warning on its own website, adding that it would "strengthen risk monitoring in payment transactions" and would "reserve the right" to take countermeasures in cases where it detected crypto-related activities, including the "suspension of accounts and account cancellations." It also promised to "report relevant information to the supervisory authorities."
The PBoC, meanwhile, added that its meeting had also involved the participation of financial regulators, and wrote that, going forward, banks would be obliged to "analyze the characteristics of transactions" in order to more effectively spot crypto-related activity."
It ordered banks to spend more on "technological investment" to "improve monitoring and identification capabilities" – helping them spot crypto-related transactions.
The PBoC also claimed that the banks and platforms in question had promised to "refrain from conducting or participating in cryptocurrency-related business activities, further strengthen inspection" and "take strict measures to cut off payments linked to speculative operations.
At 10:32 UTC, BTC was trading at USD 32,857 and is down by 3% in a day. ETH dropped by almost 5%, to USD 1,989.
___
Reactions:
___
Learn more:
- Here Are the Ways Governments Could Attack Bitcoin – and None of them Sound Hot
- Sichuan 'Joins Chinese Crypto Crackdown' as US Woos Middle Kingdom Miners
- Bitcoin Miner Relocation Within China and Worst Case Scenario
- Key Clues Emerge as to What Beijing Really Thinks About Bitcoin & Mining
---