Chainlink Climbs on New Collaboration with Ethereum Classic
With the broader crypto market still in consolidation mode after a sell-off that has rattled the market over the past two weeks, the decentralized oracle service Chainlink (LINK) is already rebounding from the slump.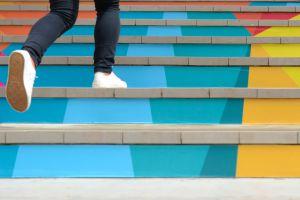 As of press time on Friday (11:17 UTC), LINK is trading at USD 3.0, up 4% over the past 24 hours. The price is still down almost 11% in a week, trimming its monthly gains to less than 40%.
Following today's gains, combined with a massive price rally of more than 800% over the past 12 months, LINK is now on the verge of entering the prestigious top 10 list of cryptoassets by market capitalization. The asset's impressive 12-month gains compare with a gain of 124% for bitcoin (BTC) and 60% for ethereum (ETH) over the same time period.
LINK price chart: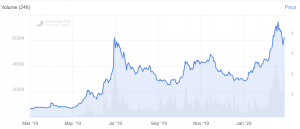 In terms of fundamental drivers to explain the most recent rally, a new collaboration between Chainlink and Ethereum Classic (ETC) stands out as the most impactful event. The collaboration between the two projects was announced by Ethereum Classic Labs – an ETC-focused development incubator – on Thursday, and aims to bring decentralized oracles to the Ethereum Classic network.
"Chainlink can give smart contracts access to data providers, web APIs, enterprise systems, cloud providers, [Internet of Things] devices, payment systems, and other blockchains. Importantly, Chainlink is a proven decentralized oracle network, which allows Ethereum Classic smart contracts to interact with off-chain resources with the same security guarantees as the underlying blockchain," Ethereum Classic Labs said.
Further, the collaboration is expected to make it easier for smart contract developers to build their apps on ETC:
"This extended functionality to off-chain environments substantially scales the number of use cases smart contract developers can create using Ethereum Classic and ultimately makes it easier and more seamless for developers to build on Ethereum Classic," James Wo, founder of Ethereum Classic Labs said.
Like LINK, ETC has also seen strong price gains over the past year as the project successfully implemented its Agharta upgrade in January, which is expected to make ETC more interoperable with ETH. However, certain technical challenges have put pressure on its price lately, leading ETC to fall down the ranking of the most valuable cryptoassets.
---