Central African Republic Has Adopted Bitcoin as Legal Tender - Reports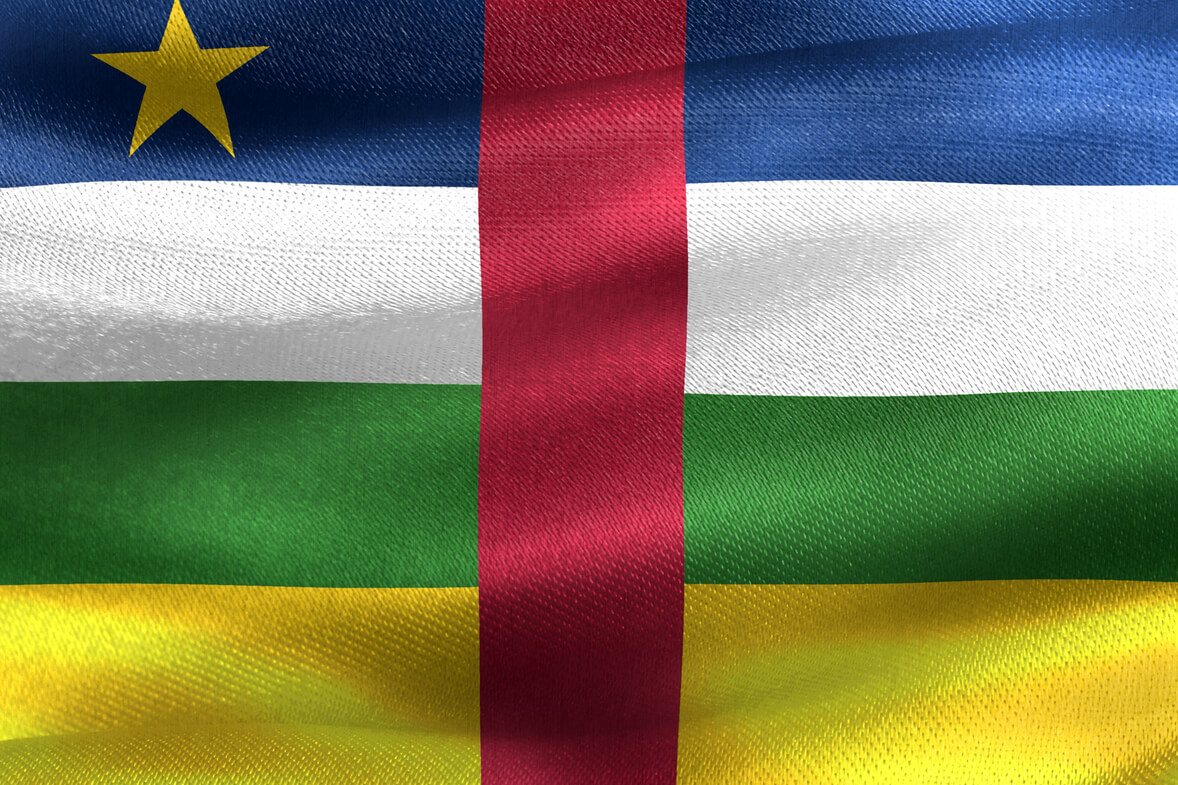 The Central African Republic (CAR) has seemingly confirmed reports that it has adopted bitcoin (BTC) as legal tender – becoming only the second country in the world and the first African nation to do so.
Per reports from the French media outlets AFP and RFI, as well as Le Figaro, the CAR's presidential offices confirmed the news on Wednesday, April 27 after confusing reports on the matter emerged earlier this week.
The presidency confirmed that the nation's National Assembly voted "unanimously" in favor of a measure that will give BTC equal footing status with the fiat franc.
The law has been promulgated by President Faustin Archange Touadéra, with the Minister of State and Director of the Presidency's offices Obed Namsio quoted as adding that the CAR had become "the first country in Africa to adopt bitcoin as a reserve currency."
The media outlets pointed out that per the UN's reckoning, this African country with a population of almost 5 million, is the "second least developed country in the world."

GDP of the CAR, in billions of USD: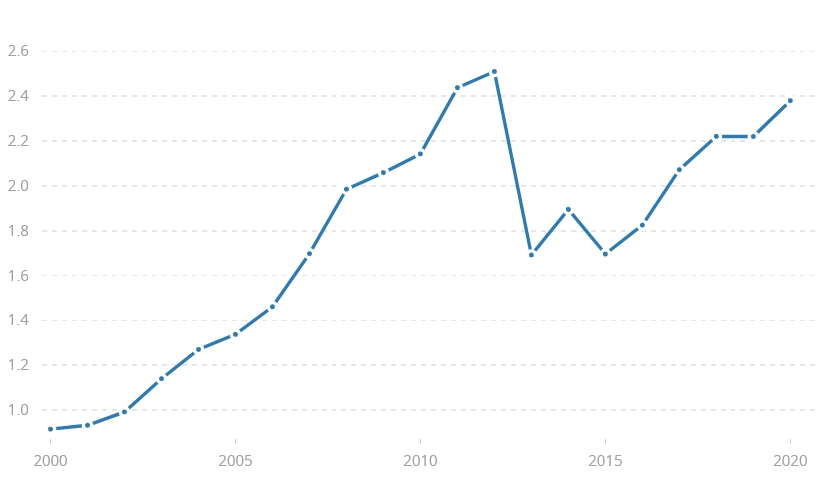 As reported earlier this week, the government appears to believe it can facilitate remittances – a vital source of national income – by using bankless, crypto-based remittance solutions, and spoke about the matter in length following the vote.
However, the CAR bill – which appears to have been steamrollered through parliament in much the same manner as El Salvador's government fast-tracked its Bitcoin Law legislation last year – appears to have some high-ranking critics.
The MP Martin Ziguélé, the former CAR Prime Minister and now a member of the opposition party told AFP that the law had been "passed by acclamation [a type of voice vote]," but that some members of the opposition would "challenge the law in the Constitutional Court."
Ziguélé stated:
"This law is a way of doing away with the CFA franc by a means that deprive the fiat currency of any substance. Who benefits from [this move]?"
And the former PM claimed that the move would leave CAR citizens free to carry out crypto transactions "without restriction," no matter if they are carried out by businesses or private individuals. The law, the politician added, also stipulates that "cryptocurrency [transactions] are not subject to taxation."
On Twitter, the likes of Samson Mow, who has been working with the Salvadoran government on its BTC adoption plans, celebrated the news.
The government of the country and the Bank of Central African States, the organization that serves as the nation's central bank (in addition to performing the same function for five other African states), did not respond to our request for comment.
____
Learn more:
- 2 in 10 People in El Salvador Still Using Government's Chivo Bitcoin App – Survey
- Game Theory of Bitcoin Adoption by Nation-States

- Russia Sanctions Means Countries May Transition to Bitcoin Reserves - Pantera's CEO
- Ukraine War Raises Questions About the 'End of Monetary Regime' and Role of Bitcoin

- Panamanian MP: Our Draft Crypto Law Is Different from El Salvador's Bitcoin Law
- Corporations & Countries Watch and Learn From El Salvador's Bitcoin Experiment
---