CEL Token Soars as Celsius Shareholder Proposes Recovery Plan, Celsius Pays Compound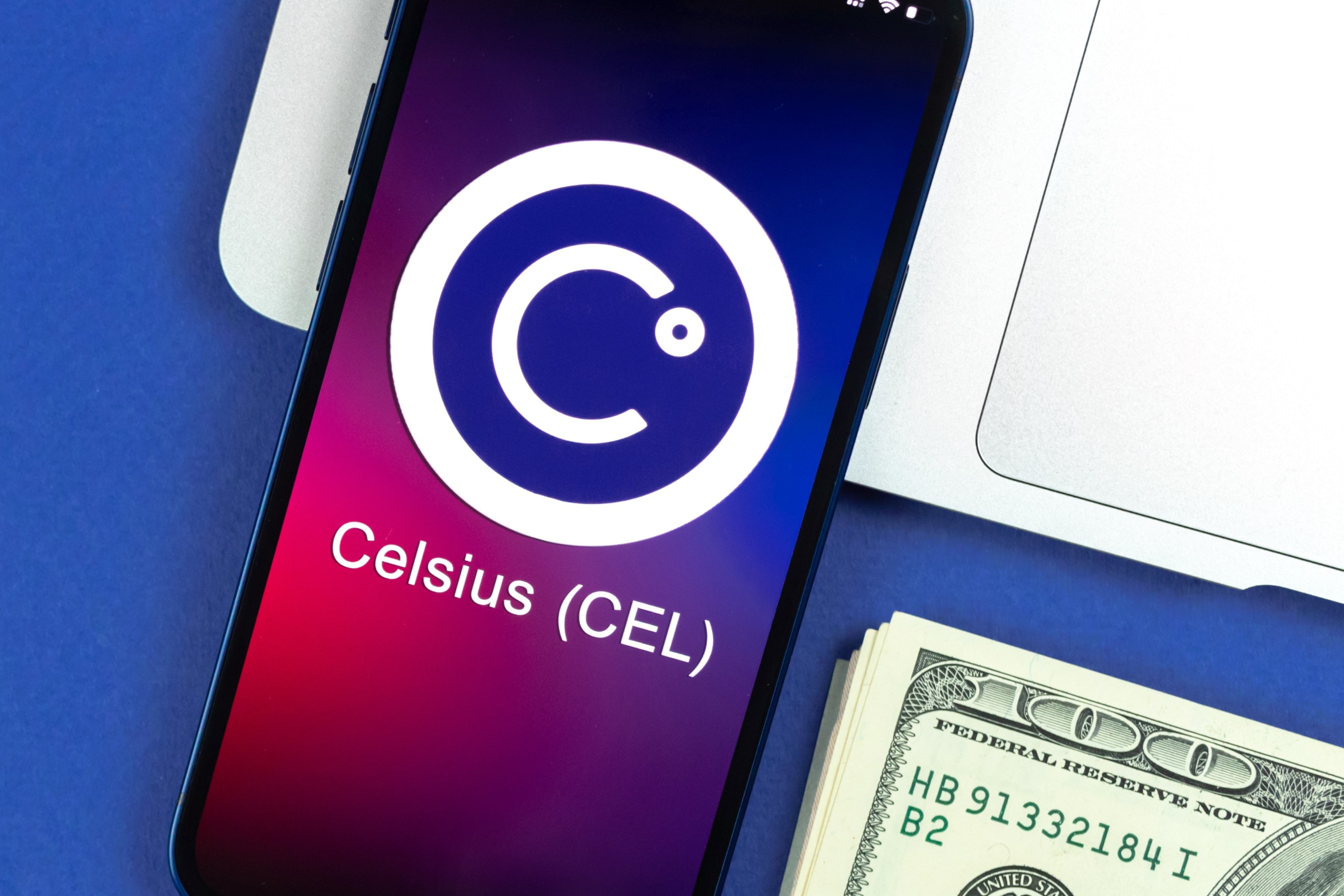 The troubled crypto lending and borrowing company Celsius' CEL token jumped today, as a company shareholder proposed a recovery plan, and Celsius made a USD 10m payment to the decentralized finance (DeFi) platform Compound (COMP).
A couple of good news related to Celsius seem to have led to a surge in the price of CEL, a token issued by Celsius as a reward to users on its platform.
On Tuesday at 09:52 UTC, the token was up by 52.4% in the past 24 hours and nearly 400% in the past week, trading at a price of USD 1.41. The token remains down by 83% from its all-time high seen in June last year.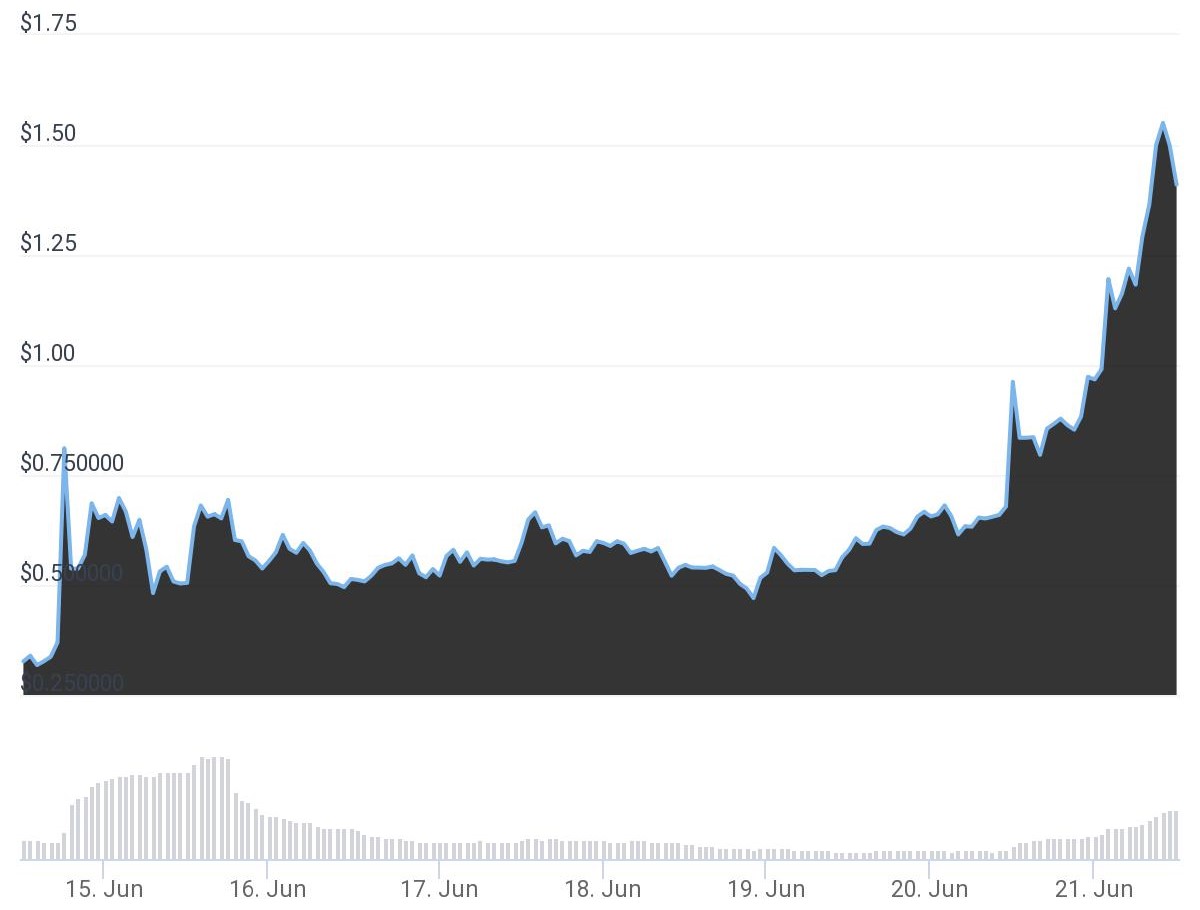 According to a recovery plan proposed by Simon Dixon, the founder of the crypto-focused investment firm Bnk to the Future, "financial innovation" is the only way to find a "timely solution" to the situation Celsius now finds itself in.
Celsius last week halted withdrawals for all customers, citing "extreme market conditions" as its reason for doing so. In this plan, Dixon describes himself as "a Celsius shareholder."
One reason why "financial innovation" is better than using traditional tools, according to Dixon, is that the situation around Mt Gox – the infamous bitcoin (BTC) exchange that collapsed in 2014 – still remains unresolved today.
In the plan, Dixon said that "financial innovation like we did with Bitfinex" will be the best solution for Celsius. The Bitfinex situation "was resolved within 9 months and worked out very well for depositors," he said.
In 2016, crypto exchange Bitfinex issued LEO tokens to users affected by a hacking incident that drained the platform for some USD 70m worth of bitcoin.
"It's not my place to reveal information before Alex [Mashinsky, Celsius CEO] and the Celsius board are ready, it's my position to offer solutions as we have the experience, licenses and technology to do so," Dixon said, adding:
"Our industry has come back stronger from every disaster and now is the time for us to offer support in a bottom up way in compliance with the regulations we have always followed."
Celsius repays Compound
Another good piece of news that may have positively affected the price came in the form of payment.
A sign that Celsius is still working to stay solvent emerged today when payment of USD 10m worth of the stablecoin DAI from Celsius to the DeFi platform Compound was spotted on the Ethereum (ETH) blockchain.
The transaction is the latest in a series of payments made by Celsius over the past week. On Tuesday and Thursday last week, the company made several payments that totaled DAI 53.74m to its vault on the DeFi protocol Oasis.
Celsius was well-known for using a variety of DeFi protocols in order to generate yields for its clients, who were promised to be paid a fixed yield on their deposits.
____
Learn more:
- Not Enough Liquidity for Celsius to Sell Staked Ethereum in Open Market - Analyst
- Celsius Reportedly Unlikely to Get Bailout Money from Investors

- Celsius Reportedly Taking Advice from Citigroup, CEO Mashinsky Calls for 'Patience' and 'Support'
- Celsius Problems Impact Nuri's Bitcoin Interest Accounts

- BlockFi, Crypto.com, and Others Come Forward as Three Arrows Hires Advisers, Babel Finance Pauses Withdrawals
- Babel Finance to Repay 'Some Debts' and 'Ease Its Short-term Liquidity Pressure'
---