Cardano Surges as Commercialization is Ramped Up, Team Returns from Davos
Cardano (ADA) is once again making headlines after its price rallied over 8% in the past 24 hours, making it today's best-performing coin among the top 10 crypto assets.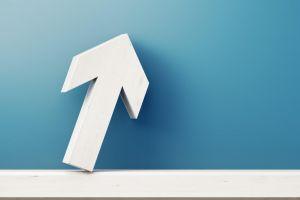 As of pixel time (12:58 PM UTC), ADA is trading at USD 0.055 per coin and is also up by almost 22% in a week.
Among the possible reasons for the recent strong performance of ADA is an announcement made by Cardano co-founder Charles Hoskinson on Monday about the commercialization of the project.
In a live stream posted on YouTube, Hoskinson said that IOHK, the Cardano development firm he heads, has engaged major consulting firm PwC to be "the moderator" for the company's efforts to create a "consolidated unified commercial strategy" across Cardano's venture capital arm Emurgo, IOHK, and the Cardano Foundation.
"Starting in February, PwC is going to start doing a lot of prep work […] to create a consolidated strategy for Cardano," Hoskinson said in the live stream.
However, further commercialization of the project is not the only thing Cardano currently has going for itself. In fact, Charles Hoskinson and other members of the Cardano team returned back from the World Economic Forum in Davos just this week after delivering a series of interviews and speeches in front of the world's financial elite.
Although the exact impact of the exposure in Davos is unknown, it may have helped spread awareness about the project among traditionally-minded investors, including awareness about upcoming milestones for Cardano.
Last week, Cardano also made headlines after news came out that Emurgo was setting up a "strategic task force" with the government of Uzbekistan, which was said "to lead the development of a legal framework for security token offerings (STOs) and exchanges (STXs)" in the country.
ADA price chart: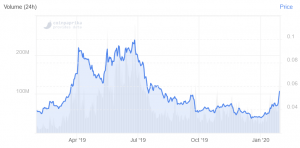 ---