Cardano Price Fails to Respond as New Scaling Solution Reintroduced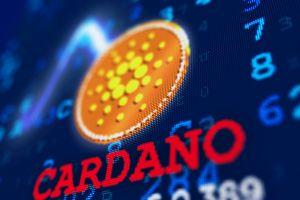 The price of cardano (ADA) remained largely unchanged along with the broader crypto market on Thursday morning (UTC time), despite the unveiling of a new scaling solution that is to be implemented on the Cardano blockchain.
Earlier today (10:30 UTC), ADA traded up by a mere 0.34% over the past 24 hours to a price of USD 0.299, before correcting to USD 0.292.
ADA price chart: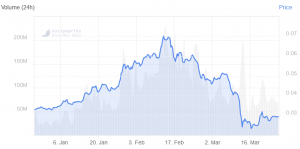 The new protocol, dubbed Ouroboros Hydra ("Hydra"), is being developed by the Cardano-focused development firm IOHK, and is intended to work as a second-layer blockchain scaling solution that will be placed on top of Cardano's original blockchain. If everything goes according to plan, the new solution would increase the speed at which the Cardano network can operate, according to IOHK.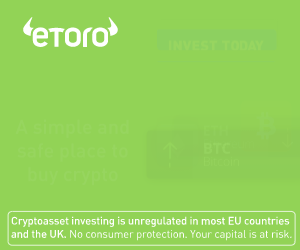 Although the release of the white paper on the online research database ePrint was discussed in a video by Charles Hoskinson, Co-founder of Cardano CEO of IOHK, already on March 10, the news is now official, with Hoskinson saying that the work now begins to "translate the science into code."
Since word first came out about the new solution, ADA is down by nearly 30% in a sell-off that has largely mirrored similar action in other major cryptoassets.
According to Hoskinson, simulations have shown that each Hydra "head" can perform up to 1,000 transactions per second, with each stake pool being able to host one head each. If the network were to reach a thousand stake pools at one point in the future, "you could be looking at a maximum theoretical performance of a million transactions per second," the CEO said in the video.
Among the applications, he foresees Cardano being used for tipping and micropayments.
As reported, in November 2019, the Cardano Foundation launched a crypto payment solution, AdaPay, aimed at merchants.
____
Learn more
Watch Out, Bitcoin, Altcoins Are Turning More and More to Payments