Cardano Continues Surge Higher After New Full-Node Wallet is Released
Following the announcement of a new "mainnet wallet" for Cardano, the blockchain platform's native crypto token ADA is seeing strong gains in the crypto market, rising nearly 8% over the past 24 hours to a price of USD 0.046, as of press time on Monday.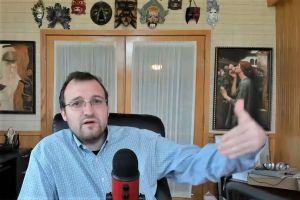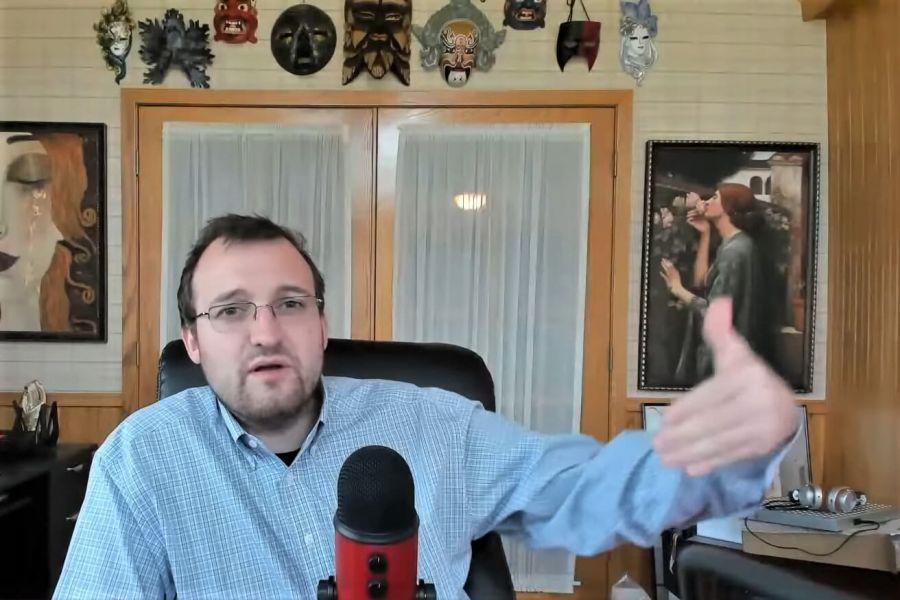 ADA is now (10:47 UTC) the best performing top 30 cryptoasset today and in the past week (+28%).
Along with other important updates on things like the progress towards the next development phase of the network, the new wallet – dubbed Daedalus 1.0.0 – was announced by Cardano founder and CEO of Cardano development firm IOHK, Charles Hoskinson, in a live-streamed video update on April 23.
ADA traded higher immediately after the announcement, and has continued to rise on a daily basis since. With the latest gains in ADA, the price of the cryptoasset is now trading well above its important 200-day moving average line, which also means that the asset has more than recovered its losses from crypto's "Black Thursday" on March 12.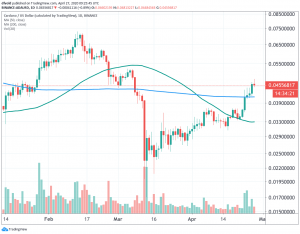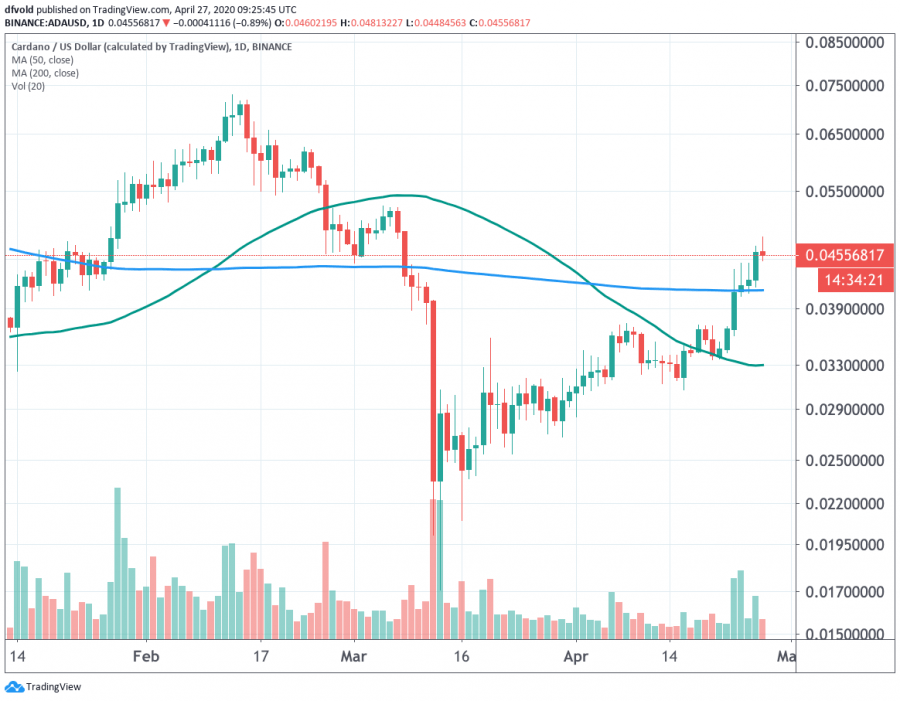 The newly announced Cardano wallet is unique in the way that it does not rely on any external parties to validate transactions, but instead downloads the entire blockchain, becoming a full-node desktop wallet to run on Windows, Mac, and Linux computers.
According to Hoskinson, the launch of the Daedalus wallet is the result of work being done since September of 2017 to "add rock-solid code base, and give everybody the quality, safety, security, speed, beauty, and elegance that they deserve."
Further, Hoskinson also said that participants on the network are "rapidly upgrading" to the new mainnet wallet, and that they are "seeing people come online who haven't been online for two years, upgrading to Daedalus."
The official announcement from the Cardano Foundation went a step further and explained how this marks an important step on the way forward:
"What is amazing about this is the fact that it has only been 25 days since the launch of the Byron Reboot. We have already seen 6 upgrades to it. We have added new features and functionality including correcting synchronization issues with windows code. This is an important signal for the future about where we can go."
Unlike other blockchain projects, Cardano's development stages are described in the roadmap as different "eras," each with an overarching focus area. The new Daedalus wallet is said to be part of Cardano's Byron Reboot, which is considered a transition period between the network's previous Byron era, focused on community-building, and its upcoming Shelley era, which is to be focused on decentralization.
---