Canadian Regulator Reports Coinbase, Kraken CEOs' Crypto Custody Tweets
Disclosure: Crypto is a high-risk asset class. This article is provided for informational purposes and does not constitute investment advice. By using this website, you agree to our terms and conditions. We may utilise affiliate links within our content, and receive commission.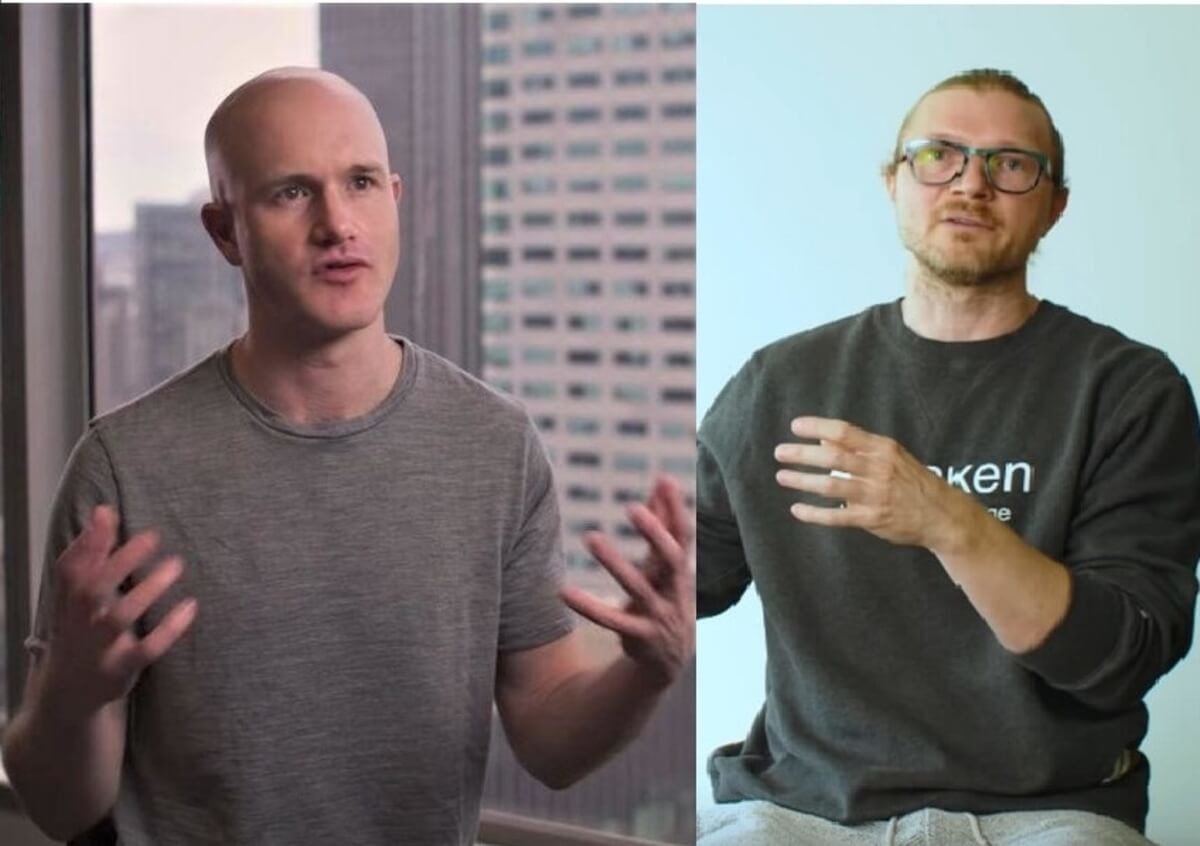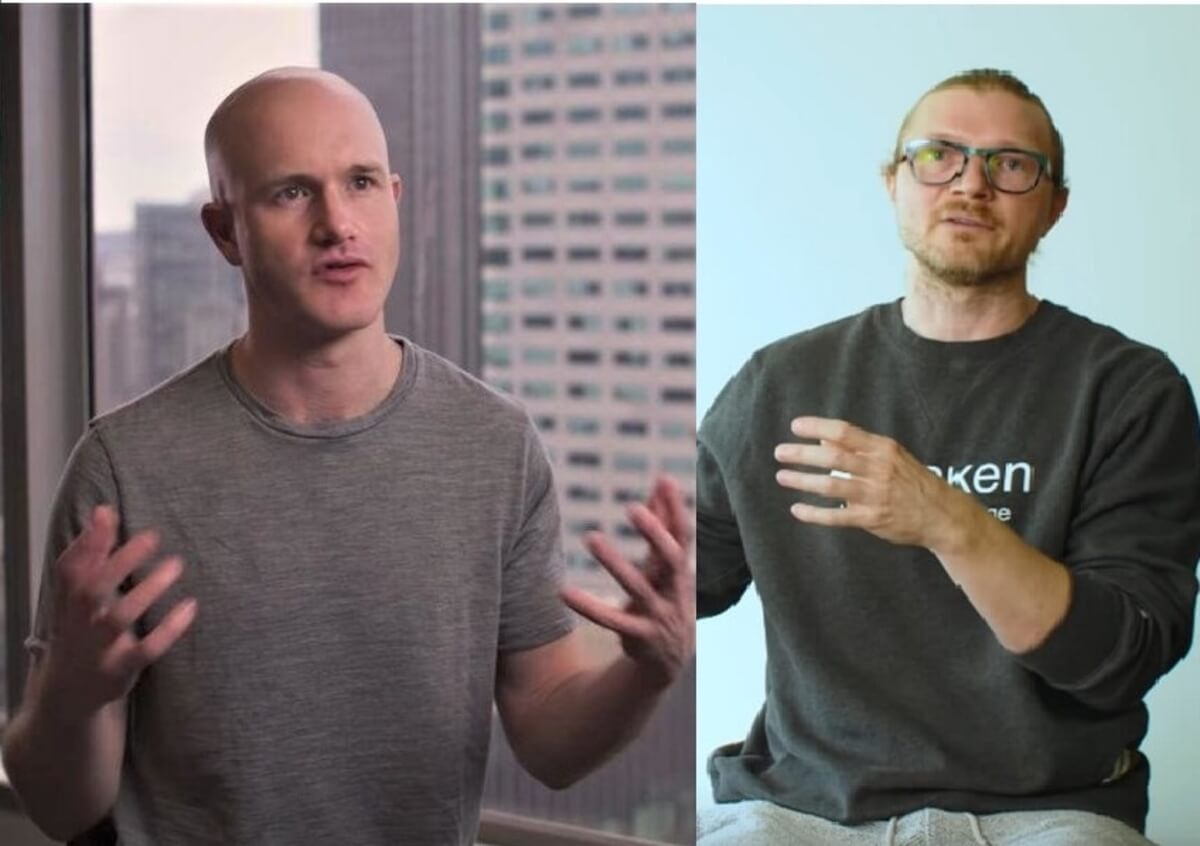 The crypto fallout from Canada's so-called "truckers' protest" is continuing to make its presence felt – with a financial regulator reporting the heads of the American crypto exchange giants Kraken and Coinbase to the Royal Canadian Mounted Police, the Canadian national police force, over their Twitter activity.
Regina Leader-Post reported that the Ontario Securities Commission (OSC) had informed the police about tweets from the Kraken supremo Jesse Powell and the Coinbase boss Brian Armstrong. Both had hit out at the government's decision to use the anti-terrorist Emergencies Act to freeze protestors' bank accounts and crypto addresses.
As previously reported, the Canadian government's move was made as part of an effort to starve the truckers' convoy of access to international and domestic donations, as well as their own funds.
The CEO duo, during the protests, had called for the adoption of non-custodial wallets – while Armstrong even took the opportunity to remind his followers that Coinbase provided a self-custody solution.
The Canadian Prime Minister Justin Trudeau refused to lift the emergency measures in Ottawa, claiming that even though the blockades had now been cleared, the time had not yet come to lift the Emergencies Act.
https://www.twitter.com/disclosetv/status/1495802616747593735
The OSC was quoted as stating:
"We are aware of [the tweets] and have shared [the information] with the RCMP and the relevant federal authorities."
The media outlet also noted that the RCMP has "sent a list of cryptocurrency addresses associated with the convoy protests to crypto trading platforms," and had asked them "to freeze and report any transactions related to them."
Both Kraken and Coinbase are registered with FINTRAC, the Canadian financial regulator that polices crypto. Both have registered as "money-services businesses dealing in virtual currencies," the same media outlet noted, remarking that their registrations with the body "were in place long before the emergency orders."
On Twitter, some commented that regulators could well take a dim view of the exchanges, particularly as they seek further regulatory approval.
John Paul Koning, an economics writer, opined:
"I don't imagine this bodes well for the ongoing process of registering Kraken [and] Coinbase under Canada's new regulatory framework for crypto marketplaces."
But Nic Carter, Partner at Castle Island Ventures, smarted at the suggestion that Armstrong's comments had been reported to the police. He replied:
"Brian Armstrong literally just said 'self custody is important.' Canada appears determined to become Venezuela."
However, not all were keen to rush to Powell and Armstrong's side. Exchanges were told to freeze funds in certain addresses, and apparently went ahead and did so, argued one Redditor, showing that Powell was "no hero."
The Redditor explained:
"I actually think exchanges like Kraken are morally wrong for complying. At what point do you draw the line? […] At what point does Kraken stand [up] for [its] values and say 'no, we will not comply' to the state?"
Another Redditor bristled at this suggestion, however, countering:
"So are they supposed to stop serving Canadians? Or do you want them to have all their assets pilfered by the government and the exchange destroyed?"
Elsewhere on Reddit, a user hit out at the OSC for its actions, claiming that Armstrong and Powell were simply "straightforwardly telling users where the safest place for their assets is," adding:
"That, [as] far as I'm concerned, has nothing to do with instructing people on how to evade regulations. It's a simple fact."
____
Learn more:
– Canada Tests New Measures on Freezing Crypto Funds (UPDATED)
– Canada Asks Banks, Exchanges to Block Crypto Accounts Tied to Trucker Convoy Protests

– Canada Joins Lebanon and Turkey in 'Bitcoin's Marketing Team'
– Gov't Response to Canada Protests Brings another Ex-Bitcoin Skeptic into Crypto Fold

– Canadian Tax Agency Launches Audit To Thwart Crypto Tax Evasion
– How Global Economy Might Affect Bitcoin, Ethereum, and Crypto in 2022
---