Cambodia Launches Blockchain-Based National Payment Gateway
In a few months, Cambodians might be able to start using a blockchain-based "national payment gateway."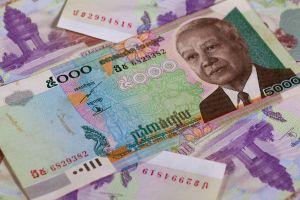 Chea Serey, the director-general of the National Bank of Cambodia, told The Phnom Penh Post that peer-to-peer payment and money transfer platform dubbed 'Project Bakong' was launched on a trial basis in July and is already supported by 11 banks even before it becomes operational in a few months.
The director-general stated that the plan is to have the "quasi-form of a central bank digital currency (CBDC)" function as the national payment gateway for the country.
The digital currency is designed to allow Cambodians throughout the nation to effectively and quickly complete transactions, regardless of their banking institution. Moreover, the central banks hopes to allow cross border payment through the Bakong system too.
The current payment climate can often be very complex, with local merchants being required to hold accounts at a host of banks, or to take only cash in order to make payments simple. The move toward a new type of a digital currency might expedite payment processes, and allow merchants to use only one payment processing system.
However, naysayers believe that the centralized nature of the payment platform will cause banks to lose market share. Phnom Penh Commercial Bank (PPCBank) president Shin Chang Moo, however, feels that the risk is worth the reward.
"Bakong will eventually create financially inclusive ecosystems that all the stakeholders in the industry can benefit from," the president was quoted as saying.
Meanwhile, as reported, around 7 undisclosed central banks, representing 20% of the world's population, are likely to launch CBDCs in 3 years, a new survey by the Bank for International Settlements, showed.
Also, speaking at the World Economic Forum in Davos earlier in January, Valdis Dombrovskis, Executive Vice-President at the European Commission, said that Brussels also recognizes there are now financial "needs that are unaddressed, including fast, convenient and cheap cross-border payments."
---