BTIG Gives COIN a Buy Rating, Fund Goes Beyond BTC, Celsius Breach + More News
Get your daily, bite-sized digest of cryptoasset and blockchain-related news – investigating the stories flying under the radar of today's crypto news.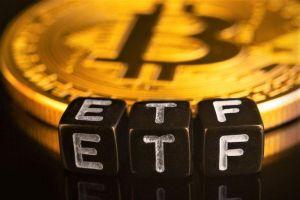 Investing news
Global financial services firm BTIG analyst Mark Palmer gave Coinbase a buy rating after its Nasdaq debut, setting a price target of USD 500, Bloomberg reported. At 15:12 UTC, COIN trades at around USD 332. Additionally, Ark Investment Management bought about USD 246m worth of the stock for three of its funds.
Canadian Horizons ETF releasing a fund (BITI) - the first inverse Bitcoin (BTC) exchange-traded fund (ETF), that will allow investors to be short bitcoin futures, and it will debut Thursday on the Toronto Stock Exchange, according to Bloomberg. Horizon's BetaPro Inverse Bitcoin ETF will provide up to 100% of the inverse daily performance of an index that "replicates the returns generated over time through exposure to long notional investments in Bitcoin futures."
Digital asset investment firm CoinShares announced the launch of a new exchange-traded product (ETP), CoinShares Physical XRP (XRPL), which is its eighth investment product and its fourth new product launch in 2021. XRPL has been built using CoinShares' institutional-grade ETP platform, CoinShares Physical. Each unit of XRPL is backed with XRP 40 at launch, providing investors with passive exposure to the Ripple-related XRP coin. The ETP will initially be listed on the SIX Swiss Exchange.

Climate change and inflation risk are bigger concerns for BlackRock's institutional clients than cryptocurrencies, CEO Larry Fink told CNBC. "We're studying it. We make money on it, but I'm not here to tell you that we're seeing broad-based interest by institutions worldwide," he said.

Brevan Howard Asset Management is preparing to start investing in digital assets by investing up to 1.5% of its USD 5.6bn main hedge fund in bitcoin and other digital assets, Bloomberg reported, citing an undisclosed person with knowledge of the matter.
Security news
Major crypto lender Celsius (CEL) said that "an unauthorized party managed to gain access to a back-up third-party email distribution system which had connections to a partial customer email list." "Once inside the system, this unauthorized party sent a fraudulent email announcement, of which we know some of the recipients to be Celsius customers," the company said, reminding that "Celsius will never ask you for your private keys, passwords, or PIN codes."
CBDCs news
Riksbank Governor Stefan Ingves said Sweden could have a digital central-bank currency within five years, Bloomberg reported, adding that the estimate marks the first time Ingves has offered a clear timeline of its e-krona project.
Mining news
Bitcoin mining difficulty, or the measure of how hard it is to compete for mining rewards, is estimated to hit its new all-time high today, increasing by around 0.9% and reaching 23.34 T. It jumped by almost 6% on April 2.
ePIC Blockchain Technologies Inc., North America's Blockchain semiconductor design and mining rig vendor, announced today the completion of its Series A funding round for USD 7.5m. Fort Capital Partners advised ePIC in the evaluation and structure of the offering. The proceeds from this raise, along with early customer orders, will be used to fund the prototyping and pre-production costs of ePIC's third mining rig, code-named 'Amnesia', expected to launch in Q4 2021. "By the end of this year, ePIC will have a portfolio of 3 mining rigs, addressing a market potential exceeding USD 1 billion of mining rewards," said Chief Marketing Officer Henry Quan.
Adoption news
An Asian qualified multi-asset custodian to the BnkToTheFuture investment community, First Digital Trust (FDT), will integrate Fireblocks' multi-party computational (MPC) custody technology-based digital asset infrastructure to meet the increasing demand from fintech companies seeking custodial solutions in Asia, said the press release.
French banking giant Societe Generale said it issued the first structured product as a security token directly registered on the Tezos (XTZ) public blockchain. This transaction completes a new step in the development of Societe Generale – Forge, a regulated subsidiary of Societe Generale Group, aiming at offering by 2022 crypto assets structuring, issuing, exchange and custody services to the Group's professional clients, they added.
Decentralization news
Chainlink (LINK) released its new whitepaper today. It "outlines how Chainlink Decentralized Oracle Networks can go on to create a decentralized metalayer that enhance smart contracts with highly scalable, confidential, and secure forms of off-chain computation, in addition to the external data that Chainlink already provides today," they said.
Community news
The moderators of subreddit Wallstreetbets have announced they will allow crypto discussion in the subreddit from today - but only about BTC, ethereum (ETH), and dogecoin (DOGE). Emphasizing that they are not a crypto subreddit, the moderators will allow crypto discussions only inside of a daily thread "as to not burden everyone with crypto spam. All rules will still apply outside of the thread but for now please keep it in the daily thread only as we gauge if this is something that is right for our sub," they said.
___
(Updated at 16:57 UTC: two paragraphs about Brevan Howard Asset Management and Celsius have been added.)
---