BTC Slips As Coinbase Sees 15% User Growth At Best, Focuses on Altcoins
The price of the most popular cryptocurrency, bitcoin (BTC), corrected lower following the much-anticipated announcement of Coinbase's results.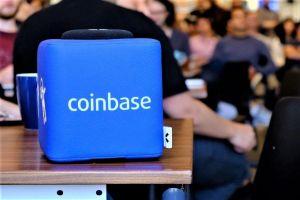 At 05:02 UTC, BTC trades at USD 57,576 and is down by 2% in a day and a week.
The US-based major crypto exchange, that is preparing for a direct listing of its shares on April 14, said that, according to their best scenario, the annual average number of their monthly transacting users (MTUs) is expected to grow by 15% and reach 7m this year.
"This scenario assumes an increase in crypto market capitalization and moderate-to-high cryptoasset price volatility. In this scenario, we expect that MTUs continue to grow for the remainder of 2021," the company said.
Other two scenarios assume that MTUs might drop to 5.5m or 4m from the current 6.1m.
The 5.5m scenario assumes flat crypto market capitalization and low-to-moderate cryptoasset price volatility. While MTUs might drop to 4m if there is a significant decrease in crypto market capitalization, similar to the decrease in 2018, and low levels of cryptoasset price volatility thereafter.
However, Alesia Haas, Chief Financial Officer of the company, said during an earnings call that given the strong performance of Q1 2021, it is likely that annual average net revenue per user will exceed their historical range.
"Over the last 2 years, we have seen average annual net revenue per MTU range between USD 34 - USD 45 per month, with the low end of this range occurring in 2019, a period of low Bitcoin price and low cryptoasset price volatility, and the high end of the range occurring in 2020, a period of rising Bitcoin price," Haas said, adding that the company believes that "we entered the fourth price cycle in late 2020." They last 2-4 years, per the CFO.
Meanwhile, Brian Armstrong, Founder and CEO of Coinbase, stressed during the call that while Bitcoin is critical to the cryptoeconomy, "it's just the beginning" as they're innovating and creating new products and services: "In recent years, we have expanded to be much more than a place to buy and sell bitcoin."
"You'll often hear the comparison of Bitcoin to "digital gold". But crypto is bigger than just Bitcoin — and Coinbase will ultimately strive to support every legitimate cryptocurrency in the market," Armstrong said.
In Q1 alone, the company added support for 18 new assets, bringing the number of assets supported on the platform to 108.
Coinbase also revealed the following estimations for the first quarter of 2021:
Verified users of 56m
Assets on platform of USD 223bn, representing 11.3% crypto asset market share (includes USD 122bn of assets on platform from institutions)
Trading Volume of USD 335bn
Total Revenue of approximately USD 1.8bn
Net Income of approximately USD 730m to USD 800m
Adjusted EBITDA (earnings before interest, taxes, depreciation, and amortization) of approximately USD 1.1bn
____
____
Reactions:
____
Learn more:
- The Dark Side Of Coinbase Listing
- Coinbase Says It Aims to Improve Customer Service, Integration with Pro
- Coinbase Aims For USD 1B Direct Listing, Reveals Results and Plans
- Coinbase Controversy Gets Violent Twist As Twitter CEOs Chime In
____
(Updated at 08:15 UTC with reactions.)
---