BTC Price Prediction: Bitcoin Crosses Crucial $27.2K Mark as Buying Support Weakens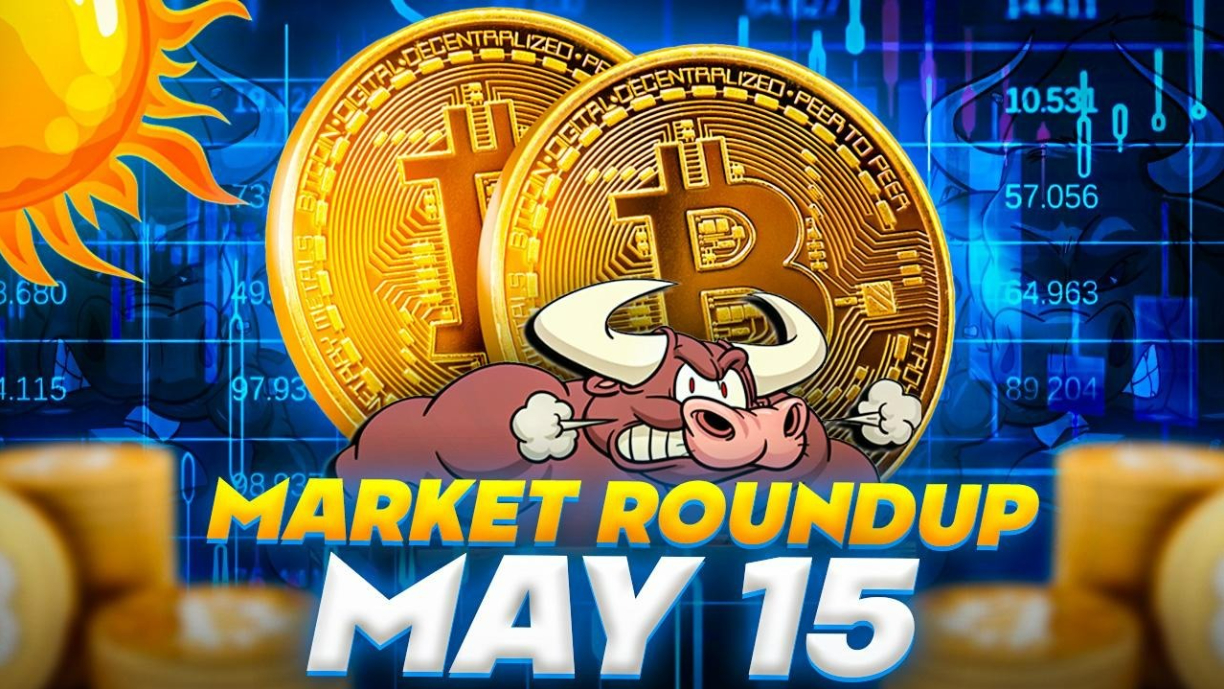 Bitcoin's price has made a significant move by surpassing the crucial mark of $27,200, but the strength of buying support appears to be waning.
As Bitcoin continues its volatile journey, investors and analysts are closely watching the market for insights into its future price movements.
The recent breakthrough of the $27,200 level has generated both optimism and caution, prompting speculation about the sustainability of this upward momentum.
In this BTC price prediction, we will explore the key factors shaping Bitcoin's current trajectory and examine potential scenarios for its future performance.
Michael Saylor Emphasizes Bitcoin's Importance as a Valuable Asset in People's Portfolios
Michael Saylor asserts that one of the primary motivations for people to hold Bitcoin is its moral imperative and its significance on a global scale. Alongside the more widely recognized features of Bitcoin that attract users, Saylor includes these justifications.
In his interview, Michael Saylor asserted that Bitcoin has the potential to provide hope and property rights to the eight billion individuals inhabiting the planet.
He believes that Bitcoin's ability to offer digital property or digital scarcity to the entire global population through a mobile device represents a paradigm shift.
Saylor also expressed his belief that the increasing inflation is causing a crisis of trust in fiat money, banks, and the governing bodies overseeing them. He highlights the widespread loss of faith in the traditional banking system.
According to Saylor, people are turning to commodity money due to their diminishing confidence in conventional fiat currencies.
He argues that commodities like Gold, Oil, and Property lack the necessary adaptability for seamless transactions among alternative options.
As a result, Bitcoin emerges as a commodity that serves as a crucial instrument for all types of transactions and offers a solution to the world's expanding financial challenges.
These positive remarks from Saylor have contributed to Bitcoin's recovery from its previous losses.
Wallet Addresses Holding One Million or More Bitcoin (1 BTC+)
According to data from Glassnode, the number of BTC wallet addresses holding one bitcoin or more has surpassed one million.
The number of wallet addresses holding one or more Bitcoins has increased significantly, coinciding with a significant drop in Bitcoin's price of over 65% throughout the year.
The most notable increases occurred during a severe market crash in June and after the collapse of FTX followed by their bankruptcy filing on November 11.
Since early February 2022, when the price of Bitcoin started declining from its peak in November 2021, approximately 190,000 new whole-coiners have emerged.
It's important to note that one Bitcoin wallet address does not always correspond to a single individual, and the milestone of reaching "one million" addresses signifies a new record.
Many Bitcoin owners utilize multiple addresses, and significant organizations such as Bitcoin exchanges and financial companies also hold substantial Bitcoin holdings. This news has contributed to the gains of BTC/USD on Monday.
Data Indicates Long-Term BTC Holders Have Decreased Market Activity
According to Glassnode, the number of outputs that have been spent for Bitcoin (BTC) after being idle for one to two years has reached a 10-month low.
The "Number of Spent Outputs with Lifespan 1y-2y (7d Moving Average)" statistic tracks the usage of Bitcoin outputs that have remained inactive for at least a year and a half.
On May 13, 2023, this indicator reached its lowest level since July 13, 2022, at 164.214. The decline in this indicator suggests a potential shift in trading behavior or reduced market activity among long-term investors.
It indicates that long-term holders are either selling or moving their coins, possibly indicating a lack of confidence in Bitcoin's long-term growth prospects.
Moreover, it could indicate a preference among some investors to hold onto their BTC for longer durations instead of engaging in short-term trading.
Bitcoin Price
Bitcoin is currently being traded at $27,400, experiencing a 2% increase on Monday. Following a significant decline last week, Bitcoin has managed to regain some of the lost ground and is now trading above $27,000.
Several factors have contributed to this upward movement. After finding support at 26,650 on Monday, Bitcoin surged higher, breaking beyond the 27,000 threshold.
A bullish engulfing candle formed on the four-hour time period, indicating that Bitcoin's price may continue to rise.
The 15-day exponential moving average and the 26,700 level provide immediate support.
As the 50-day exponential moving average has now been crossed decisively above the 200-day, buyers now have the upper hand in the market.
Therefore, a Bitcoin price increase to $28,000 is not out of the question if it can successfully break through the $27,000 barrier.
Notably, a lot of resistance may be counted on near 28,700. The RSI and MACD are both indicating a buying zone, which increases the odds of a trend higher than 26,700.
If Bitcoin prices drop below $26,000, however, the next levels of support are expected to be at $25,900, if not lower as $25,000.
Top 15 Cryptocurrencies to Watch in 2023
The Cryptonews Industry Talk team has curated a list of the most promising cryptocurrencies for 2023, each of which demonstrates substantial prospects for expansion in the immediate and long-term future.
Disclaimer: The Industry Talk section features insights by crypto industry players and is not a part of the editorial content of Cryptonews.com.
Find The Best Price to Buy/Sell Cryptocurrency
---