Bittrex to Launch Own Token in June
In a move likely aimed at regaining market share from competitors like Binance and Huobi, yet another crypto exchange is set to launch its own token.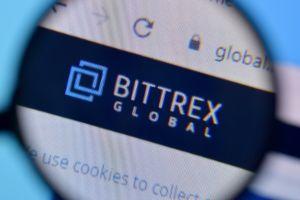 Announced via Twitter on Tuesday, the Lichtenstein-based crypto exchange Bittrex Global said that its "Bittrex Global Exchange Token" is set to be listed on its platform in June, and that it will be available for users globally with the exception of US residents. Other than that, however, details are scarce about the new token, with no information about potential use cases or benefits of holding the token yet available.
Bittrex declined to comment any further as they are "unable to disclose more info at this point."
A new exchange token from Bittrex Global would join the ranks of other tokens issued by exchanges around the world, with Binance Coin (BNB) and Huobi Token (HT) being among the most prominent ones. As BNB holders can testify, the token has been massively profitable for early buyers, rising from USD 0.1 in mid-2017 to nearly USD 17 today. However, BNB is down by 25% in a year, while HT is up by 73% in the same period of time.
A spin-off of the US-based exchange Bittrex, Bittrex Global was set up in Lichtenstein as recently as October 2019 to take advantage of the more crypto-friendly regulations found in the Central European principality.
Immediately after sharing the news, criticism started to pour in from the community, with many people wondering why it has taken the exchange so long to come up with a token, and what the company's motivation behind creating a new token now is.
"Getting desperate for other sources of income after volume dried up?," one Twitter user asked, while suggesting that the exchange should instead look for "great coins for listing free of charge."
Su Zhu, whose company Three Arrows Capital is an investor in the crypto derivatives exchange Deribit, also appeared to be surprised by the announcement:
24-hour trading volume (10:04 UTC) stands at USD 42.6 million, according to Coinpaprika.com data.
Trading volume on Bittrex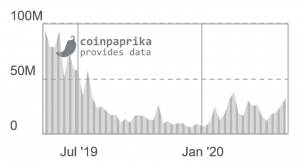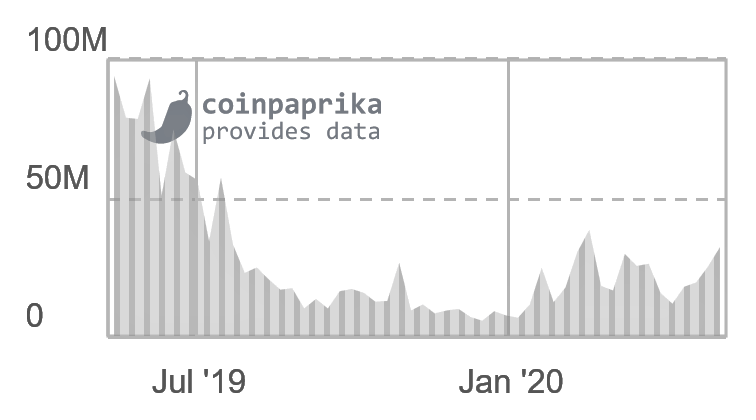 ---