Bitcoin's Legal in El Salvador – But Still Has a Mountain to Climb
Disclosure: Crypto is a high-risk asset class. This article is provided for informational purposes and does not constitute investment advice. By using this website, you agree to our terms and conditions. We may utilise affiliate links within our content, and receive commission.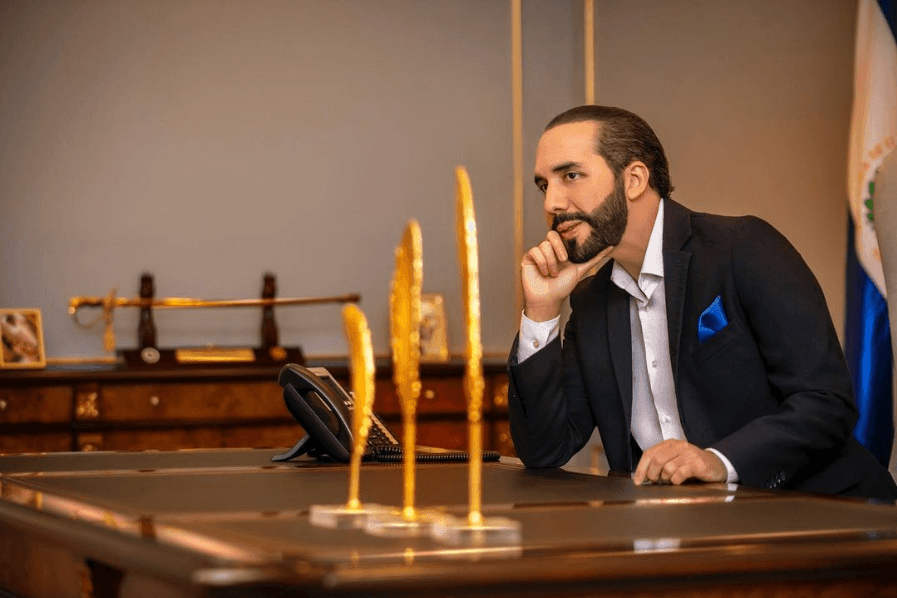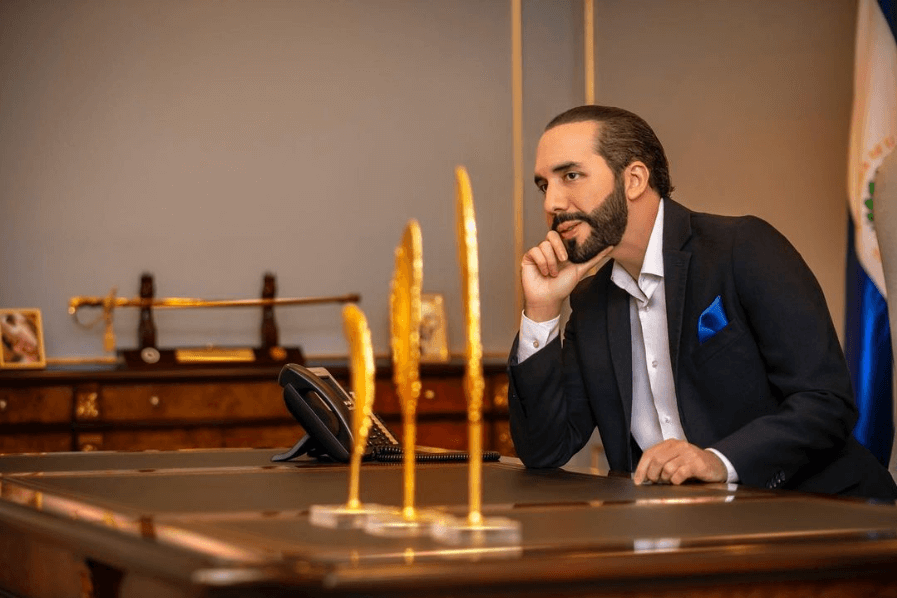 Bitcoin (BTC)'s big day is upon us: A sovereign state has officially adopted it as legal tender, a once-almost unthinkable move for a decentralized, internet-based token. But controversy is already blighting the move, masterminded by the El Salvador President Nayib Bukele. Some claim that a clause in the new law that forces businesses to accept BTC as a form of payment if requested is an example of "strong-arm tactics."
In a bid to drive up the pace of adoption – and possibly begin the process of decoupling from the United States dollar – the new law, which came into force earlier today specifies in Article 7 that companies have no choice in the matter. They are not, it would seem, at liberty to refuse customers' wishes to pay in BTC.
Multiple surveys conducted by a range of bodies in the country have shown that the majority of citizens oppose the law, lack an understanding of what BTC is, and would prefer not to own it.
Thus far, however, Bukele's popularity remains high. The President has dismissed as "FUD" reports about popular opposition to adoption. Street protests against the law have continued, although most of these appear to have been mobilized by left-wing groups opposed to Bukele and his right-wing Nuevas Ideas party.
The domestic press is bitterly opposed to BTC adoption and Bukele's rule in general. El Diario de Hoy, the nation's biggest newspaper, pointed out a number of "contradictions" in Article 7, claiming that even the language of the law was ambiguous.
It reported that Article 7 "establishes the obligation to accept bitcoin," but "does not specify any penalties" for those who refuse to accept it.
Furthermore, the government and Nuevas Ideas have been guilty of mixed messaging on the matter of whether BTC use is now "voluntary" or "mandatory." The newspaper produced numerous examples of MPs and ministers making seemingly contradictory statements on the matter.
The same media outlet quoted the legal advisor to the presidency, Javier Argueta, as stating that companies who choose to turn down BTC payments will find themselves facing possible consumer law-related offenses and other "repercussions." He also indicated that it would be "mandatory" for companies to have BTC wallets, noting that any firm that had a wallet, was "legally obliged" to accept the token.
This kind of statement appears to have alienated some international observers, with journalist Naomi Brockwell writing:
"I love bitcoin. But I won't cheer a monetary system enforced through [the] threat of violence."
But the government, perhaps, has been very sensitive to comments like these, and hopes to woo bitcoiners with a more flexible approach. Argueta later appeared on Radio YSKL, where he said in an interview:
"I am not saying that it will be obligatory for companies, it will just be another [payment] option for them."
Cryptoverse divided on adoption
Nic Carter, a Partner at Castle Island Ventures, and something of a former cheerleader for the El Salvador BTC adoption plan in recent months, was more guarded with his response, claiming on Twitter that bitcoiners "can celebrate" the BTC law "without embracing strong-arm tactics to impose it."
"I continue to consider Article 7 en la #LeyBitcoin unnecessary and I urge the Salvadorian leadership to reconsider it. A Bitcoin standard imposed coercively will not be sustainably adopted," he said.
Others rushed to point out legal wrinkles to such articles, with one commenter on the same feed remarking: "Forced to accept? That's by definition legal tender! Why are we making something out of nothing?"
But some were not so sure. The economist Peter St Onge of Feng Chia University posed a conundrum, noting:
"There is no question Article 7 itself is coercive. The question is whether it is more or less coercive than fiat."
Velas Commerce's Hannah Rosenberg concurred, musing that Article 7 is "not okay," but adding that the same was "true of all legal tender laws."
No it's not okay, but this is true of all legal tender laws.

Legal tender laws aren't okay.

— Hannah Rosenberg ⚡ (@hmichellerose) September 7, 2021
Brockwell, meanwhile, dismissed defenders of the Bukele stance as "coercion apologists."
On Reddit, a user who claimed to be living in El Salvador accused Bukele of being "just a Trump-wannabe that uses people's ignorance to stay popular."
A poster responded:
"Crypto is supposed to be about more choice not forcing it down people's throats. Top down adoption rarely turns out well."
The Executive Director of Human Rights Watch, José Miguel Vivanco, meanwhile, said that Bukele – whom some have claimed is now "taking pages out of the dictator's playbook" – is now "dismantling democratic institutions" "faster" than Hugo Chávez did during his reign in Venezuela.
Vivanco drew a number of parallels between Chávez and Bukele. He pointed out that both leaders had effectively seized control of their national Supreme Courts, had sought to amend the constitution to allow them to serve longer terms, and had removed scores of lower court judges in an effort to gain control of the judiciary.
His thoughts were echoed by American officials. The LA Times reported that Jean Manes, the top United States official in El Salvador, had stated that El Salvador was "a democracy in decline" and also compared Bukele to Chávez.
Frosty reception
The international media responded to the promulgation with skepticism, with the Financial Times calling the move a "dangerous gamble." The media outlet speculated, in an editorial piece:
"The bitcoin gambit might also be a stalking horse for a longer-term plan to replace the United States dollar with a local stablecoin."
In comments shared with Cryptonews.com, Dermot O'Riordan, a Partner at Eden Block, stated that bitcoin was "probably not the optimal cryptocurrency for the El Salvador government," but stated that the token had "most certainly" "pierced the financial veil."
Arguably, though, what Bukele wants more than anything is for a stream of tech pioneers to up sticks from the West and Asia and relocate to El Salvador.
Moreover, he may be hoping that this move would possibly bring post-COVID 19, BTC-keen tourists in their wake. Some have hinted that there are some early signs he might just get what he wants.
Sidney Powell, the CEO and Co-Founder of Maple Finance, stated:
"Possibly some of the greatest and most immediate benefits of this policy will be to tourism. Sending USD internationally by wire is expensive and painful. Converting USD to BTC in your Coinbase account and sending it to an El Salvador hotel or tour company is no harder than sending money to a friend."
Powell added that the tourism angle has "the potential to be the biggest boon for the country," and continued:
"Being able to avoid paying a 5%-10% fee to Western Union will be a huge win for tourists and businesses alike. It's like the whole tourism sector just got 10% cheaper and more competitive."
Tourism is a major source of income in El Salvador – accounting for over 11% of GDP, per Knoema. On average, tourists arriving in the country in 2019 spent about USD 552 per person during their visits.
In Bitcoin Beach, a community in El Salvador's surfing hotspot of El Zonte, BTC adoption has gone down a treat with visitors. Many believe that this is the (so far successful) project that turned Bukele's head to BTC.
Whatever the President's real reasons for taking the bitcoin plunge, alea iacta est – the Rubicon has been crossed and there's no going back now.
Antoni Trenchev, Co-Founder and Managing Partner of Nexo, concluded:
"Michael Saylor put institutional adoption on the map and now El Salvador is putting sovereign adoption there, too. Whichever way you look, bitcoin is going from strength to strength."
At 12:55 UTC, BTC traded at USD 50,992 and was down by less than 1% in a day, trimming its weekly gains to almost 8%.
Learn more:
– Bitcoin Accepted in Starbucks, McDonald's, and Everywhere in El Salvador
– Bitcoin's Legal in El Salvador – But Still Has a Mountain to Climb
– Surveys: Most of El Salvador Public Is Opposed to Bitcoin Adoption Law
– IMF Says Making Bitcoin a National Currency is an 'Inadvisable Shortcut'

– El Salvador Gov't: We're Giving out Bitcoin – but Don't Convert it to Fiat
– El Salvador Will Be a Serious Test for Bitcoin's Layer-2 Networks
– World Bank Accused Of Ignorance & Hypocrisy As It Refuses to Help El Salvador
– El Salvador Brings New Global Puzzle – What Is Bitcoin & How To Tax It?
---