Bitcoin Whales Using 2020 to Accumulate BTC – Research
Disclosure: Crypto is a high-risk asset class. This article is provided for informational purposes and does not constitute investment advice. By using this website, you agree to our terms and conditions. We may utilise affiliate links within our content, and receive commission.
Large bitcoin (BTC) buyers used the market crash in March to increase their holdings while the largest "whales" became most active this past summer, a new report suggested.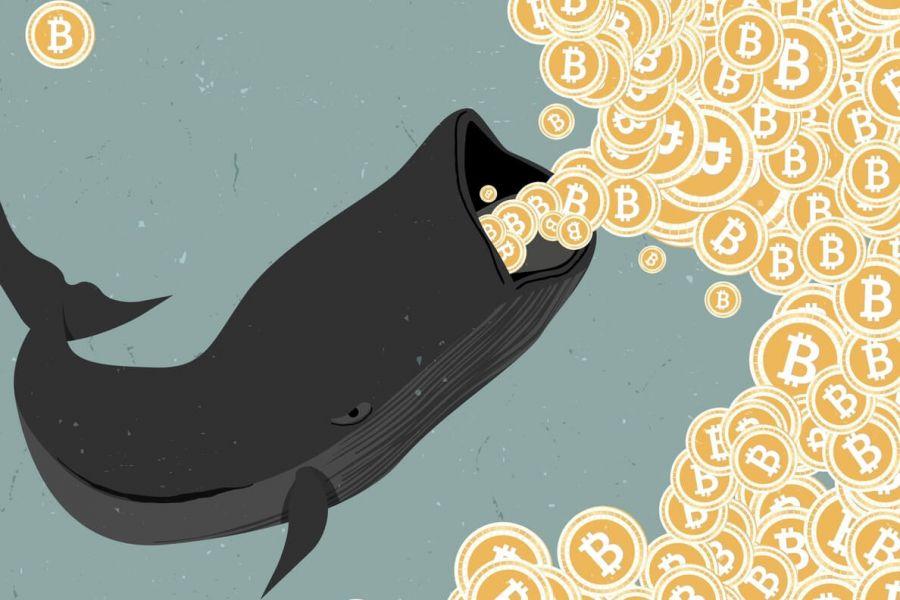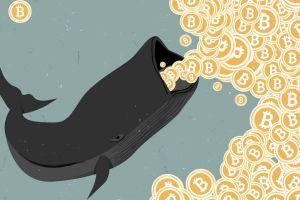 After exploring transaction data on the Bitcoin blockchain that happened between January 2020 and the beginning of August, OKEx Insights and blockchain data firm Catallact have made the following conclusions:
Small retail investors were "shaken out," somewhat, during the COVID-related panic in March and subsequently took a wait-and-see approach once the price of BTC returned to its pre-crash levels in May.
Medium-sized BTC transactions decreased after the crash in March and in tandem with Bitcoin's third block-reward halving, but it steadily increased throughout the summer. This implies that some accumulation took place from larger retail players and BTC miners.
Large players became very active after the crash, while large transactions have been steadily increasing throughout the summer.
The largest buyers became most active during BTC's price consolidation this summer.
This is how it looks on the graphs:
Number of transactions of less than BTC 0.1, daily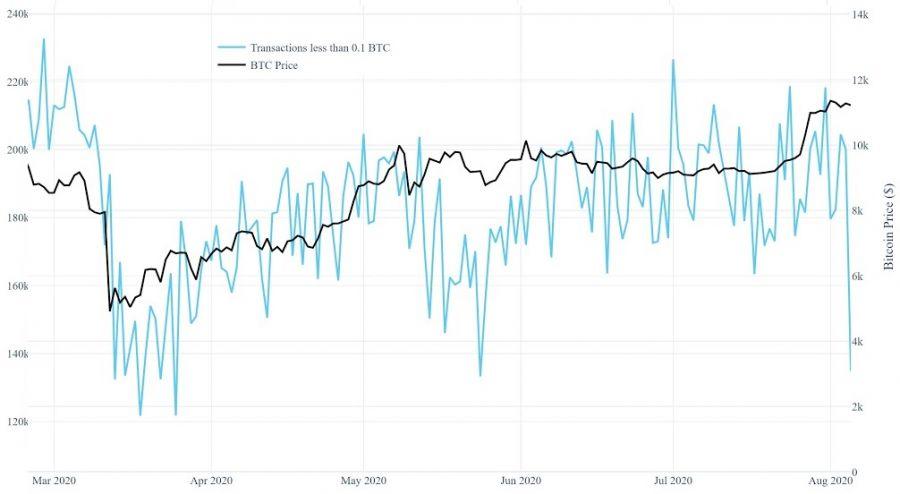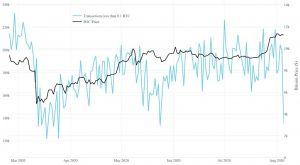 Number of transactions between BTC 10 – BTC 100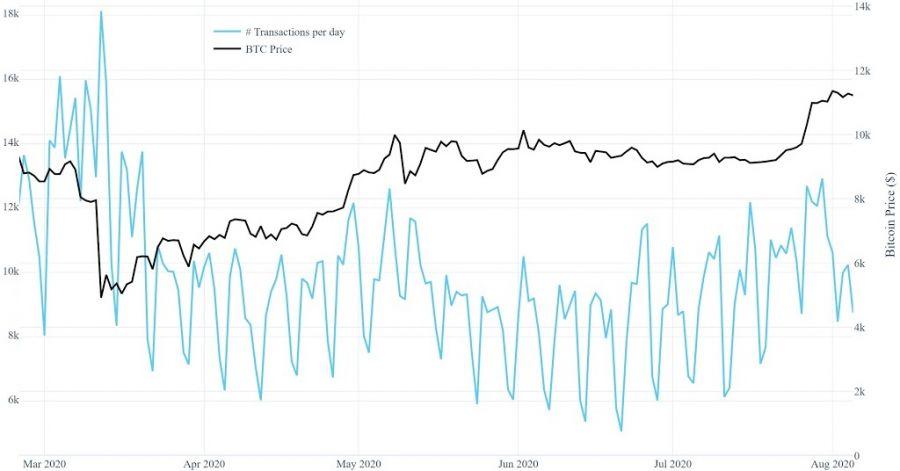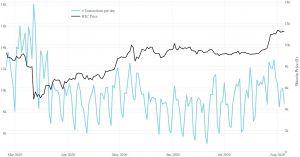 Number of transactions between BTC 100 – BTC 1,000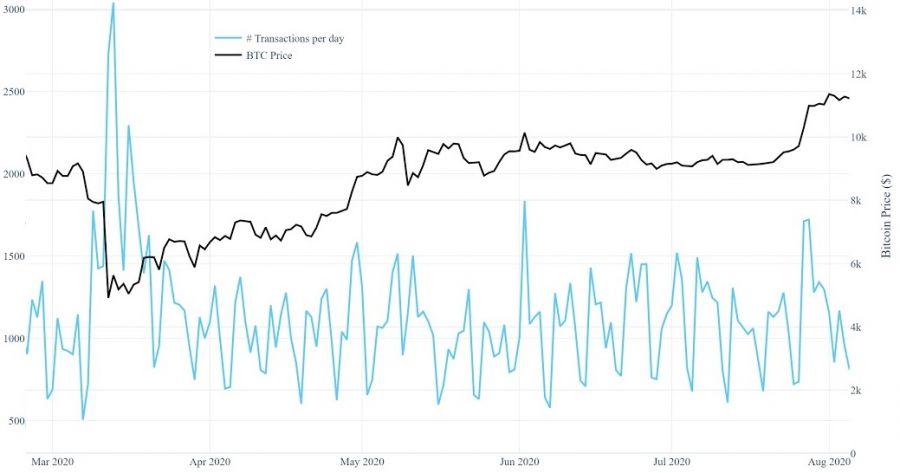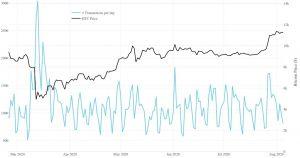 Number of transactions between BTC 1,000 – BTC 5,000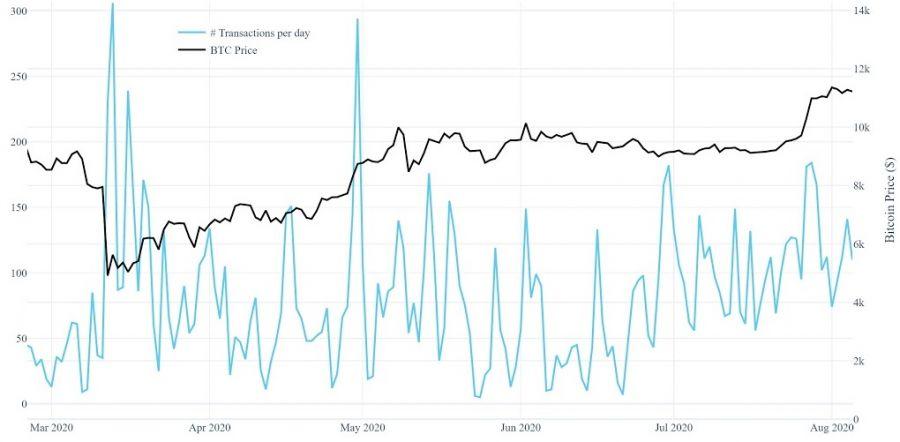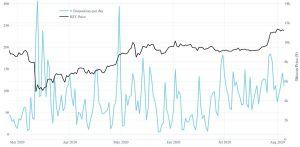 "This upward trend suggests the possibility that institutions and/or large players got busy accumulating BTC as economic stimulus measures from central banks spurred on the purchase of hard assets. However, because we cannot cleanly differentiate what actual activity took place from the number of transactions alone, this only remains a speculative possibility," the researchers said.
Number of transactions between BTC 5,000 – BTC 10,000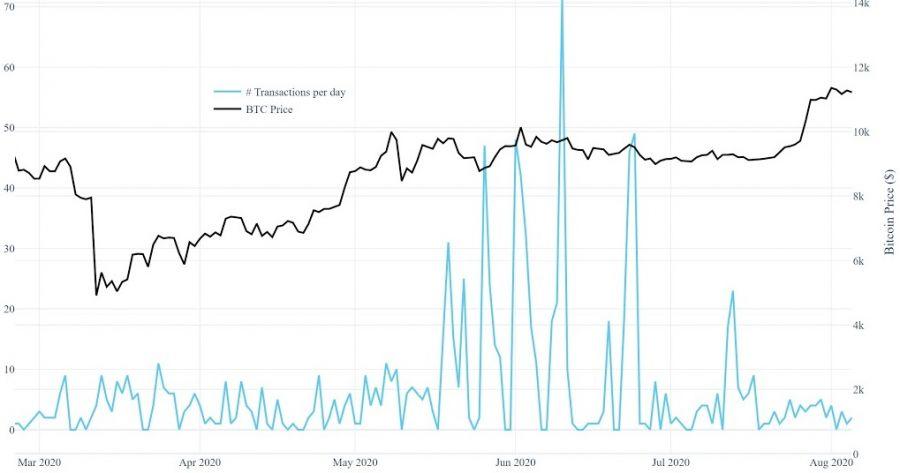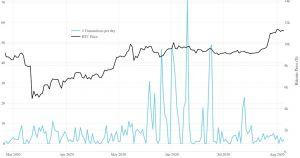 According to the researchers, these spikes during the summer could be explained by one or more major crypto exchange shuffling coins into various wallets, or, alternatively, BTC whales accumulating or distributing large sums of BTC.
"The second option, particularly regarding the possibility of accumulation, would fit the narrative that has been in place since the COVID-19 pandemic wreaked havoc on global markets — namely, that institutional investors like Paul Tudor Jones and billion-dollar companies like MicroStrategy have been allocating wealth into BTC as a hedge against fiat money inflation," the researchers said.
In either case, they stressed that on-chain data cannot tell us everything, and analysts need to exercise caution when trying to draw conclusions from it.
"For example, we can examine large BTC transactions, but we cannot cleanly differentiate how many of them are purchases, sales, movements of aggregated transactions from cryptocurrency exchanges, or large movements from institutions and funds," the researchers said.
At the time of writing (10:40 UTC), BTC trades at USD 10,412 and is down by almost 1 in a day, trimming its weekly gains to almost 3%. The price is down by 13% in a month and is unchanged in a year.
__
Learn more:
'Difficult to Ignore' Shift As Grayscale Buys More Bitcoin Than Miners Generate
Ethereum Whales Almost Double Their Holdings in A Month – Report
Whales' Control Over Bitcoin Supply Declines – Research
---