Spot Bitcoin ETF – Is Gary Gensler the Putin of Finance? This Top Lawyer Thinks So, BlackRock and Fidelity Approvals Closer Now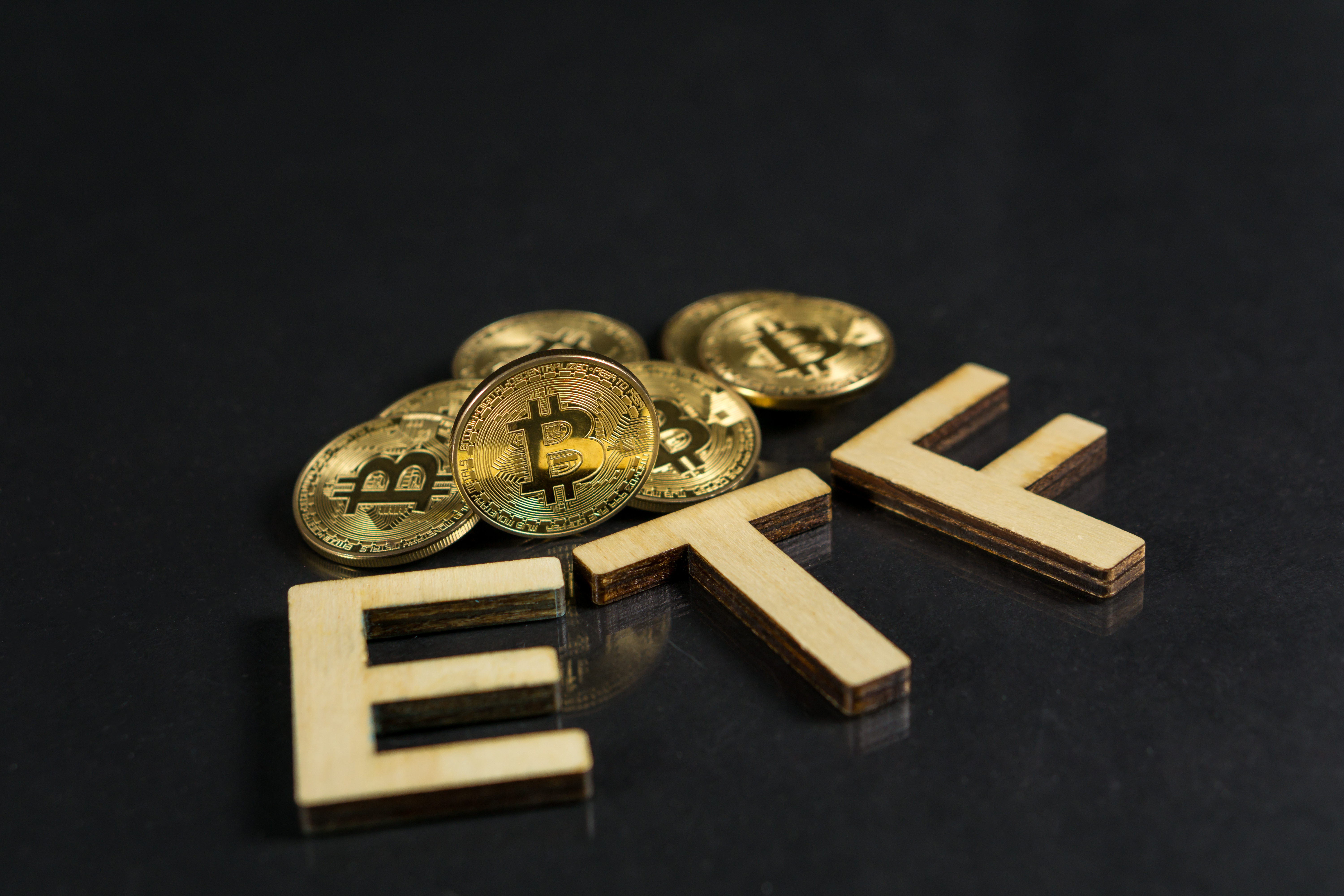 The Spot Bitcoin ETF delay leads one prominent New York corporate regulatory lawyer, and a Special Professor of Law at Hofstra Law School, to say, "Gary Gensler reminds me a little bit of Putin" in his attitude to crypto.
US Securities and Exchange Commission (SEC) Chair Gary Gensler stands accused of being an authoritarian regulator who is unilaterally flexing his enforcement muscles rather than engaging in proper regulatory guidance with the crypto community.
Felix Shipkevich, the founder and principal of New York-based law firm Shipkevich PLLC, said in exclusive comments provided to Cryptonews that he believes the decision of the District of Colombia Court of Appeals judges in the Grayscale vs. SEC case is the biggest-ever legal win for crypto.
So strong was the wording used by the judges it is unlikely that the SEC will appeal, contends Shipkevich. He thinks it is now much more likely that the SEC will allow Bitcoin spot ETF products to go ahead – but, perhaps controversially, probably initially only the BlackRock and Fidelity applications.
Meanwhile, the release on Thursday of news that all seven pending applications before the SEC were to be delayed for a further 45 days has thrown up an anomaly that has puzzled observers.
All the notices of delay were posted on the national securities exchanges section of the SEC site, but for reasons as yet unexplained, the delay notice for BlackRock's iShares Bitcoin Trust was posted separately from the other notices and on a different section of the site.
Blow to SEC's Gary Gensler: 'The most important decision ever in favor of the crypto industry'
The three judges described the behavior of the SEC toward Grayscale in refusing its request to convert its closed-ended trust Grayscale Bitcoin Trust into an open-ended ETF in which investors would be able to redeem their holdings, as acting "arbitrarily" and "capriciously".
"This case is a significant blow to the SEC and to Gary Gensler. This, I can tell you, in my professional opinion, arguably is the most important decision in favor of the crypto industry.
"Arbitrary and capricious – these are, in my opinion, very strong words. Appellate courts don't typically use words like that.
"To be candid with you, I would be surprised if the SEC appealed this decision.
"The way this decision was written, the appeals would be done as a matter of law. And the petitioner here, Grayscale, said, look, as a matter of law, there's a process that has to be equitable across the different applicants regardless of the products.
"And if you deny it, you have to provide a reason. And the reason that was provided here in denial on the application doesn't make any sense because, as a matter of law, this very same product was accepted for the CME futures.
"The SEC has accepted two bitcoin futures funds, so what's different here? I don't see on what grounds the SEC can appeal."
In fact, such is Gensler's temperament and his modus operandi, as shown from his time as chair of the CFTC, which means the BlackRock Spot Bitcoin ETF could be a shoe-in.
If a recent client note from JPMorgan is anything to go by, an approval of a spot bitcoin ETF is all but inevitable.
"If I'm Gary Gensler, I'm not going to be running to Grayscale and say, hey, folks, you know what? We had a bad start. Let's sit down one more time and see how we can get you through to approve this last ETP. Because that would be embarrassing, right? I certainly don't expect any type of apology following very strong sentiment from the courts using words like arbitrary and capricious."
Shipkevich gives an example of what he means.
"If you're an airline passenger and you went to a judge and said I was mistreated by British Airways, they have denied me access to the plane for a flight from London to JFK, and the judge looks at your case and says, 'You know what, you have a case! That decision to deny boarding that plane was arbitrary and capricious,' I guarantee you that British Airways would immediately issue an apology to you, probably followed by some vouchers for you to travel around the world."
Shipkevich continues: "You're not going to get that from the SEC; that's not how they work. Gary Gensler reminds me a little bit of Putin – if you go against him, he's not going to forget…."
So what's the next move from Gensler?
Gensler is now more likely to green-light BlackRock and Fidelity Spot Bitcoin ETFs
"Gary Gansler's ego was burst a little. So what happens next? After this next 45-day delay, he might start processing all these applications. But thinking into Gary Gensler's head, I don't think he will do that. What is more likely is he might allow the first applications to go to traditional banks.
But wouldn't that sort of affirmation of the allegedly cozy relationship between the Wall Street giants and government agencies like the SEC be a problem? It would be controversial – to step over Grayscale and go straight to BlackRock?
Shipkevich thinks Gensler won't be worried in the least about that perception, given his past form.
"In his role as the CFTC Chair, he has already destroyed many small and mid-size financial institutions with some of the post-Dodd Frank CFTC laws and regulations, which were unreasonably tailored in favor of large companies. Dodd-Frank [framework of legislation enacted in 2010 to toughen bank regulation and consumer protections], in my opinion, destroyed tens of thousands of small, mid-sized financial institutions like banks and credit unions that had nothing to do with the 2008 financial crisis.
"And, in the process, he made the biggest banks even bigger, while smaller and mid-size banks could not comply with the unreasonably onerous compliance requirements that were easier to meet for the large banks."
"He is the person that I believe was primarily responsible for making Goldman Sachs and the other big banks even bigger. All the big banks had sufficient capital, post the Great Financial Crisis, but they got a lot of money from the government anyway. The result was their overall market share increased; they were rewarded. But if you look at smaller banks and credit unions, which we have in the US – they got crushed.
"Small banks and credit unions got smaller because they just could not comply with ridiculously onerous and unreasonable regulatory and compliance requirements.
"Then he went over to the SEC. And if you look at his primary objective at the SEC, it is almost to replicate that type of attitude, this time against the crypto market."
Still, Shipkevich is supportive of the much-needed crypto regulation because he thinks crypto is a purely speculative asset that attracts crooks.
"But mind you, I agree regulation is needed, and I understand why. Because there's a lot of fraud, and there's a lot of bullshit.
"But Grayscale, I believe, owns 4% of all outstanding bitcoin worth billions of dollars. It's a well-capitalized company that has been in existence for a number of years.
"OK, maybe they're not in existence for a century, but they've been around for well over a decade. I have not heard of Grayscale having major issues."
Safety first means going with the Big Banks like BlackRock and Fidelity
Shipkevich's thinking is that BlackRock and Fidelity are the safe play for the SEC, and if something goes wrong, it can say, "We told you so".
"In my personal opinion, this ruling just paved the way for BlackRock and Fidelity," Shipkevich reiterates.
"Both have had applications for quite a long time. If I am the Securities and Exchange Commission and I approve someone that is not a traditional bank or an institutional bank that has been around for decades or sometimes even centuries, and I give this first license to somebody who's been around for a few years, I potentially could be doing so without the insurance of safety of my reputation.
"So, again, in my opinion, this Grayscale vs. SEC court decision speeds up the approval process for, I believe, BlackRock and Fidelity because it's the safer route. And then no one could say that they're treating applications 'arbitrarily' or 'capriciously'."
That's not to say they might not take the path of allowing most of the applications to go forward, says Shipkevich.
"I'm just playing a little bit of three-dimensional chess here, but the SEC could say, 'Oh, now we'll allow a lot of applications in, and then let's see who screws up first. And then that gives us an opportunity to do what we do best, which is flexing our enforcement.'"
Although the crypto market has retraced all the gains it made after the Grayscale win came through, clearly, market participants should be careful not to misread the situation.
An approval of a Spot Bitcoin ETF may not be imminent, but it could be inevitable.
Felix Shipkevich is the founder and principal of Shipkevich PLLC. He is also a Special Professor of Law at his alma mater, the Maurice A. Deane School of Law at Hofstra University. He currently teaches popular courses on the business and policies of cryptocurrencies as well as corporate finance law.
His upcoming law textbook is titled: Digital Coins and Cryptocurrencies Law and Regulation
---