Bitcoin Skyrockets, Can BTC/USD Climb Toward USD 8,000?
Bitcoin price surged more than 10% and broke a crucial resistance near USD 7,000.
Ethereum broke the USD 500 resistance with bullish moves.
Ardor, ELF, STRAT, XLM, and DOGE climbed more than 15% today.
Bitcoin price started a solid bullish move from the USD 6,700 support area. BTC/USD surged and broke a couple of important resistances such as USD 6,850 and USD 7,000. It registered more than 10% gains and traded close to USD 7,550, with no obvious news spurring the price rise. Altcoins also followed bitcoin's path and rallied sharply. Large cap coins like ADA, BCH, EOS, TRX, and XLM were among the top performers.
The recent upward drift in bitcoin is a great sign and indicates that the market is back in the green zone. Fundamentally, there were many possible reasons for the current trend, including Coinbase's move into the broker-dealer space.
A few other possible factors were - BlackRock exploring the crypto space, CFA Institute, a global association of investment professionals, adding cryptocurrencies and blockchain topics to its Level I and II curriculums, and fresh inflows of funds sparked buying interest in bitcoin and altcoins.
Possibly, even Charlie Lee's (Litecoin creator) tweet to own at least 1 Bitcoin before buying any altcoins sparked some buying interest.
(Watch Tom Lee, co-founder and head of Fundstrat Global Advisors, commenting on bitcoin's breakout here.)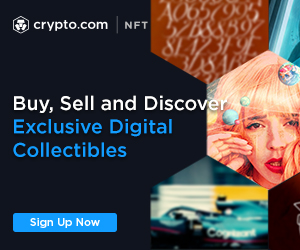 Meanwhile, market analysts say new money coming into the market could have created a short squeeze, forcing traders who bet against bitcoin to buy the digital currency to cover their losses.
"Investors would be wise to remain cautious, as we saw a similar situation in April where some big short positions were squeezed causing the price to surge. That said, if bitcoin pushes past USD 8,000, it'll indicate that the bull is back and prices could continue to climb further," Matthew Newton, market analyst at eToro, a social trading platform, said.
Technically, bitcoin price formed an inverse head and shoulders pattern recently, and broke the neckline resistance at USD 6,850 to start a significant upward move. At present (UTC 08:00 AM), BTC/USD is facing a tough resistance near the 100-day simple moving average at USD 7,600 level. A break above this is required for an upward acceleration towards the USD 8,000 resistance.
If the price corrects lower from the current levels, an initial support awaits at USD 7,200. Below this, the previous resistances at USD 7,000 and USD 6,850 are likely to act as strong supports.
Ethereum
Ethereum price finally broke the USD 500 resistance and traded towards the USD 415 level. ETH/USD is currently correcting lower towards the USD 490 and USD 480 support levels.
On the upside, a break above the USD 515 level could open the doors for a push towards the USD 525 level in the near term.
Bitcoin Cash and Ripple
Bitcoin cash price surged more than 7% and broke the USD 820 and USD 850 resistance levels. BCH/USD traded close to the USD 900 level and is currently down to USD 855. An immediate support is at USD 850, followed by USD 840.
Ripple price extended gains above an important resistance at USD 0.50. XRP/USD even broke the USD 0.52 resistance before retreating to USD 0.51. On the downside, the previous resistance at USD 0.50 may perhaps act as a support.
Other Altcoins Market Today
Many altcoins rallied today, including ardor, ELF, STRAT, XLM, ADA, EOS and DOGE. Out of these, ardor and ELF were the best performers surging 40% and 20% respectively.
To sum up, bitcoin's recent surge is signaling a sharp increase in buying sentiment. It seems like bitcoin and altcoins are likely to remain in an uptrend in the coming days.