Bitcoin Pushes Higher Again with Ukraine War Turning into 'Great Test Case' for BTC
Disclosure: Crypto is a high-risk asset class. This article is provided for informational purposes and does not constitute investment advice. By using this website, you agree to our terms and conditions. We may utilise affiliate links within our content, and receive commission.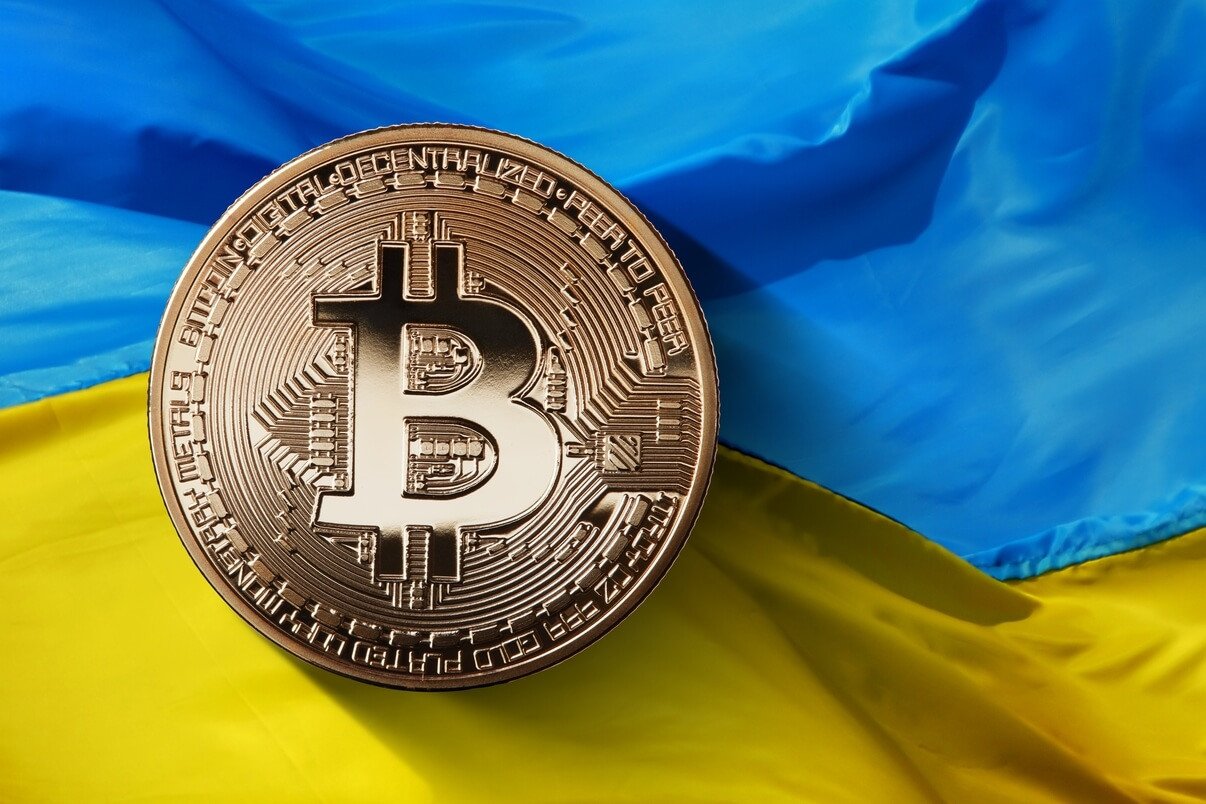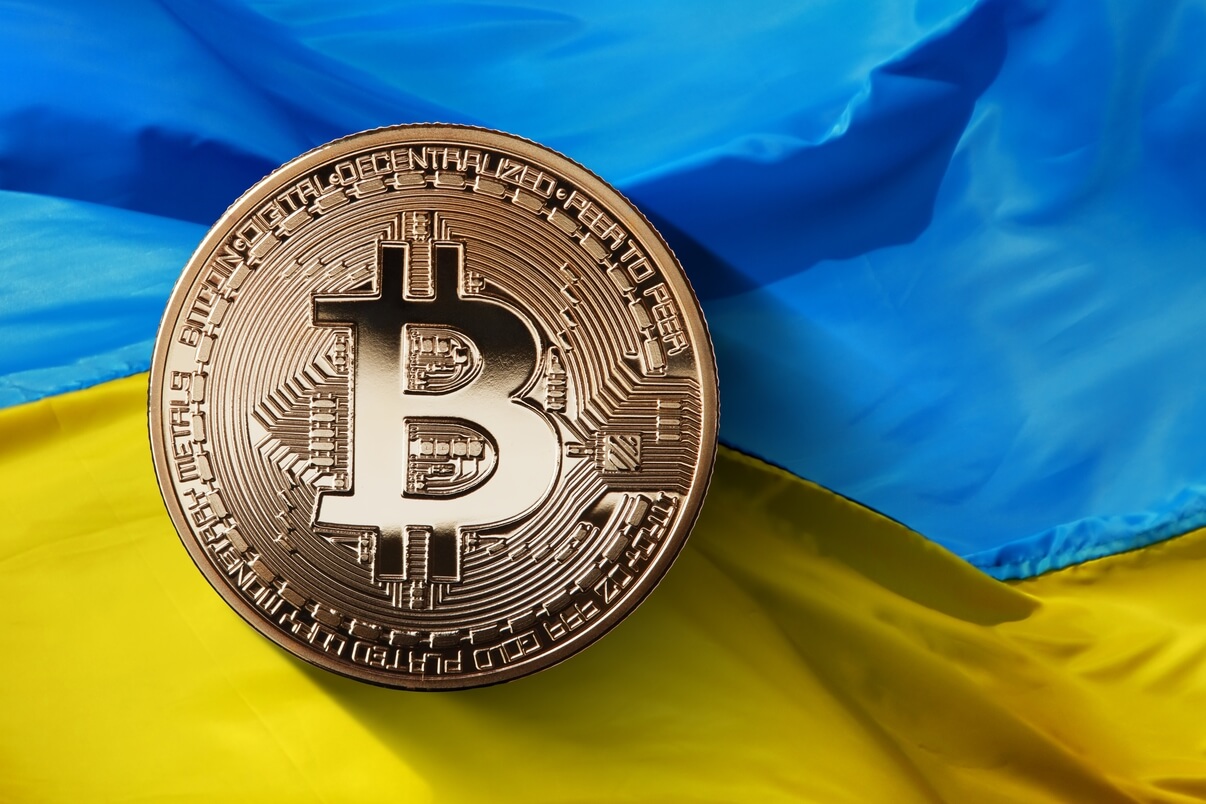 Bitcoin (BTC) and the broader crypto market continued to rise strongly today, as more analysts drew a parallel between the current market action and bitcoin's role as sovereign money in a world heavily impacted by war and sanctions. According to the crypto exchange Bitfinex, the war in Ukraine could prove to be the first "great test case" for bitcoin.
At 15:50 UTC on Tuesday, BTC stood at USD 43,639, up 7% for the day and almost 18% for the week, after yesterday breaking through the USD 40,000 mark in a strong way.
30-day price of BTC: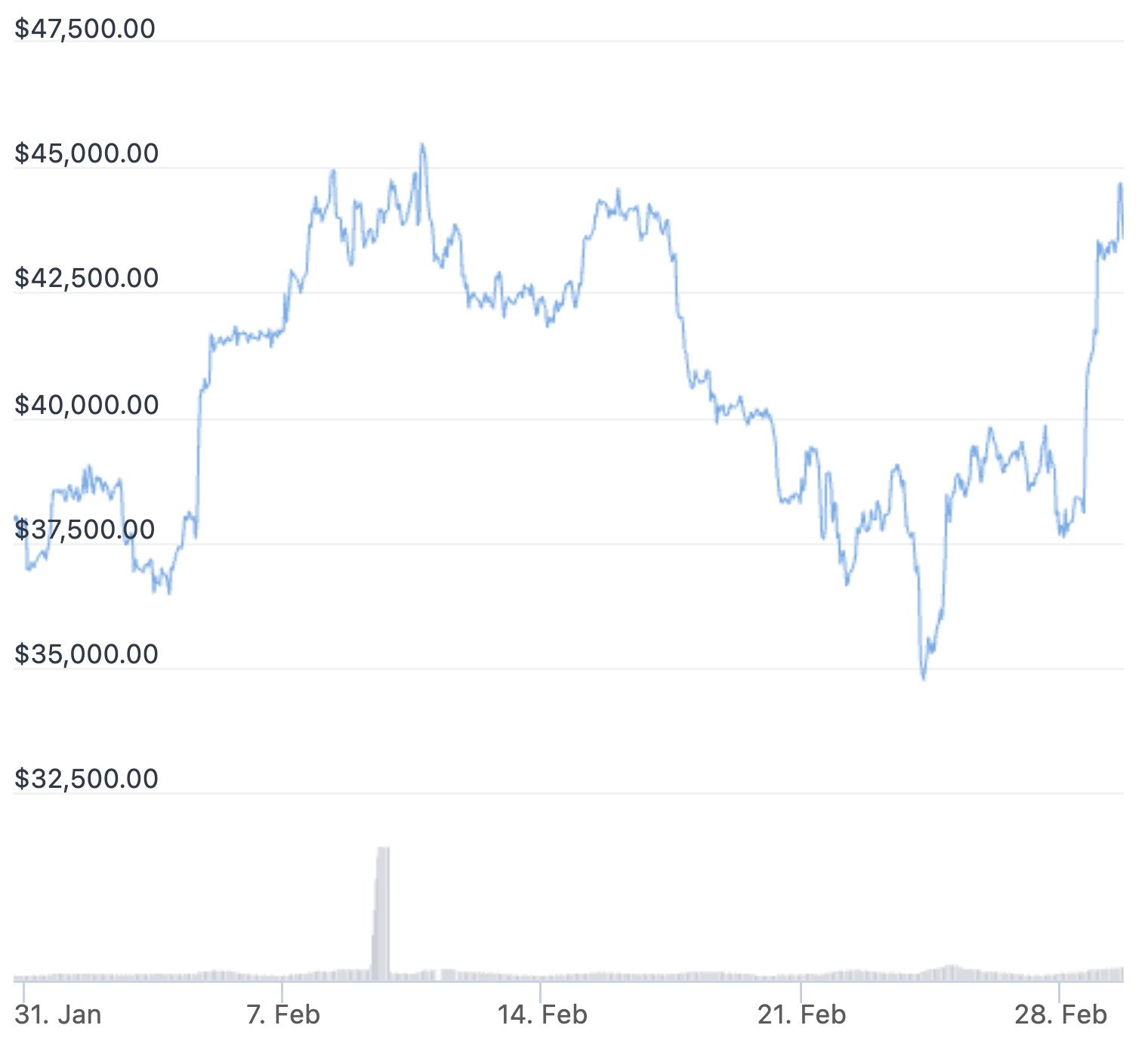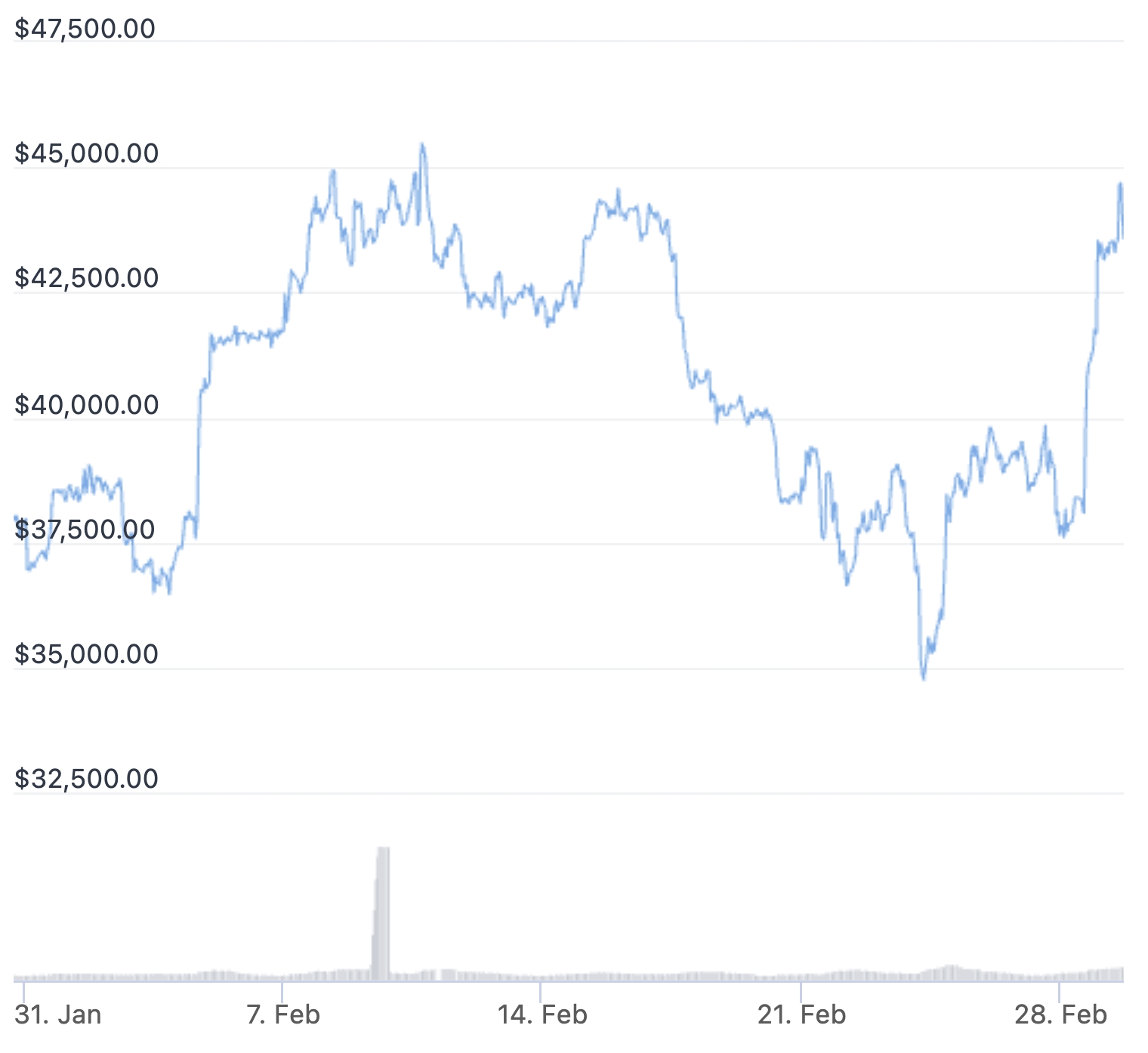 The strong bullish action led to a flurry of leveraged short BTC positions being liquidated in the market. According to data from Coinglass, liquidations reached a peak during the 12-hour period from noon to midnight on Monday, when USD 119m in BTC short positions were liquidated, as the price surged well above the USD 40,000 level.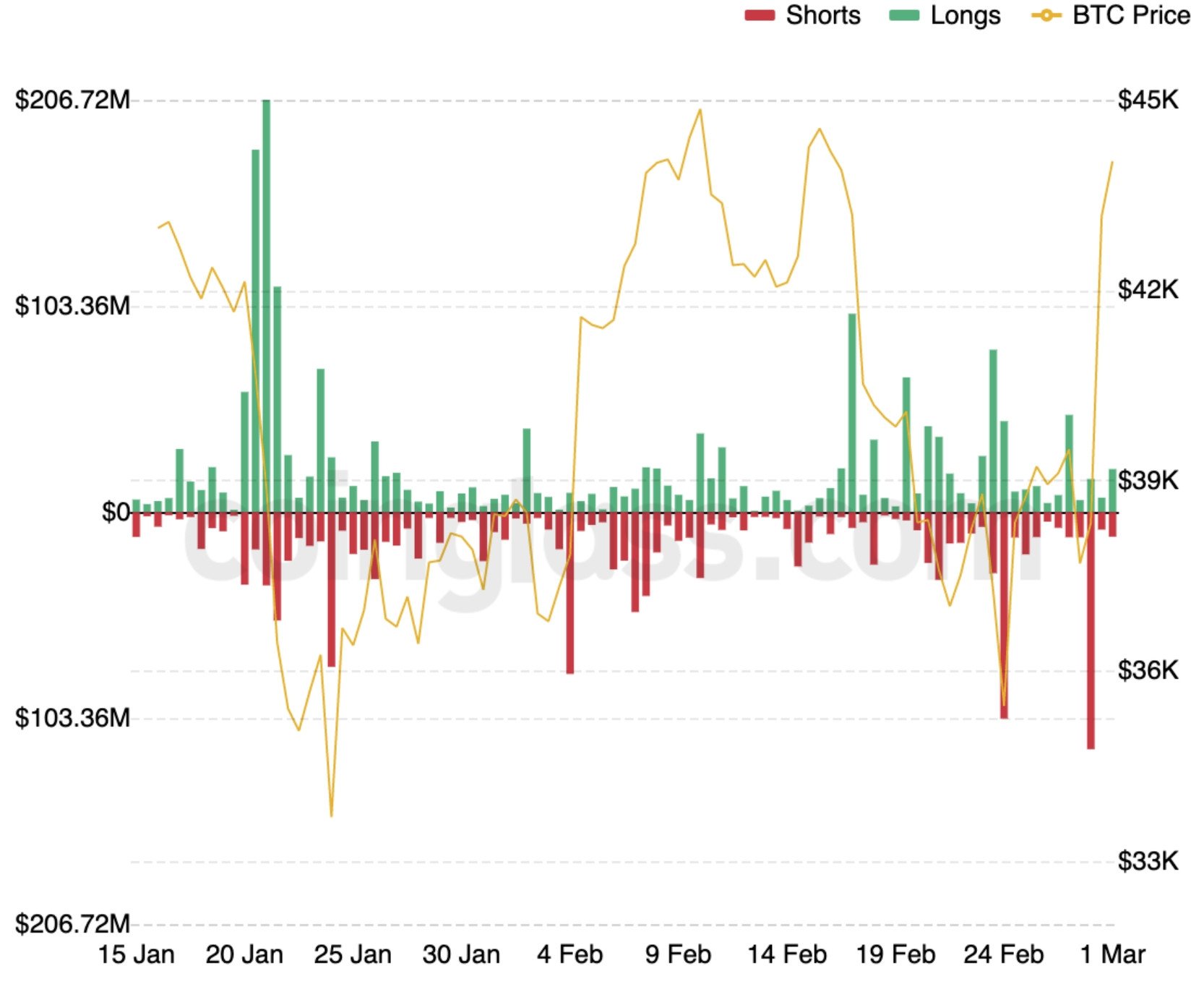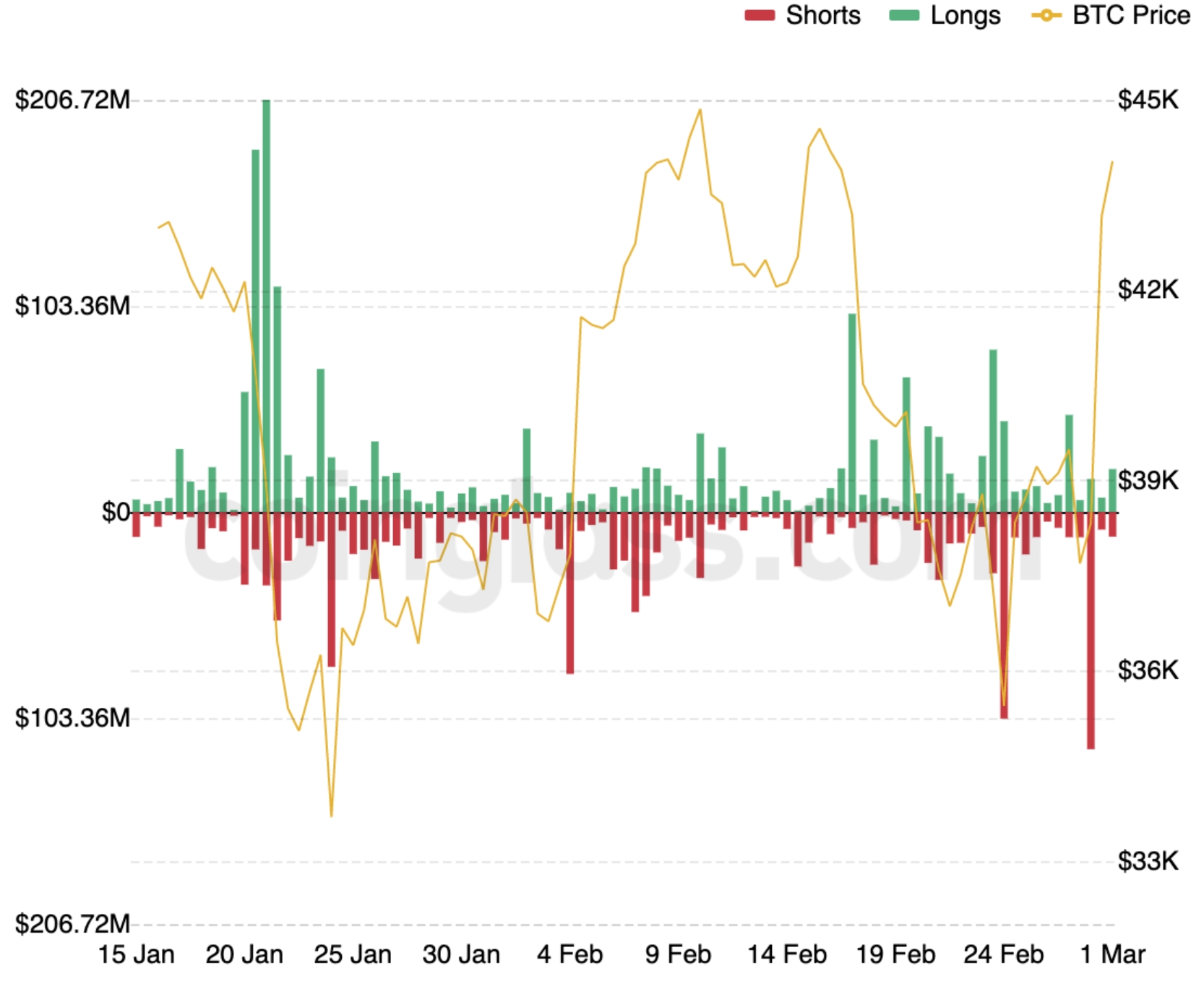 The gains in the price of bitcoin came as more capital flowed into regulated investment funds holding the digital asset last week.
According to the crypto research and investment firm CoinShares, digital asset investment products saw inflows of USD 36m last week, despite the tensions in Ukraine, which turned into a full-scale war on Thursday.
Out of this total, USD 17m were added to bitcoin investment products, marking its fifth consecutive week of inflows, the firm wrote.
It's worth noting that the inflows were smaller than a week ago, when USD 109m flowed into digital asset investment products in total, and USD 89m of those went to bitcoin-backed products.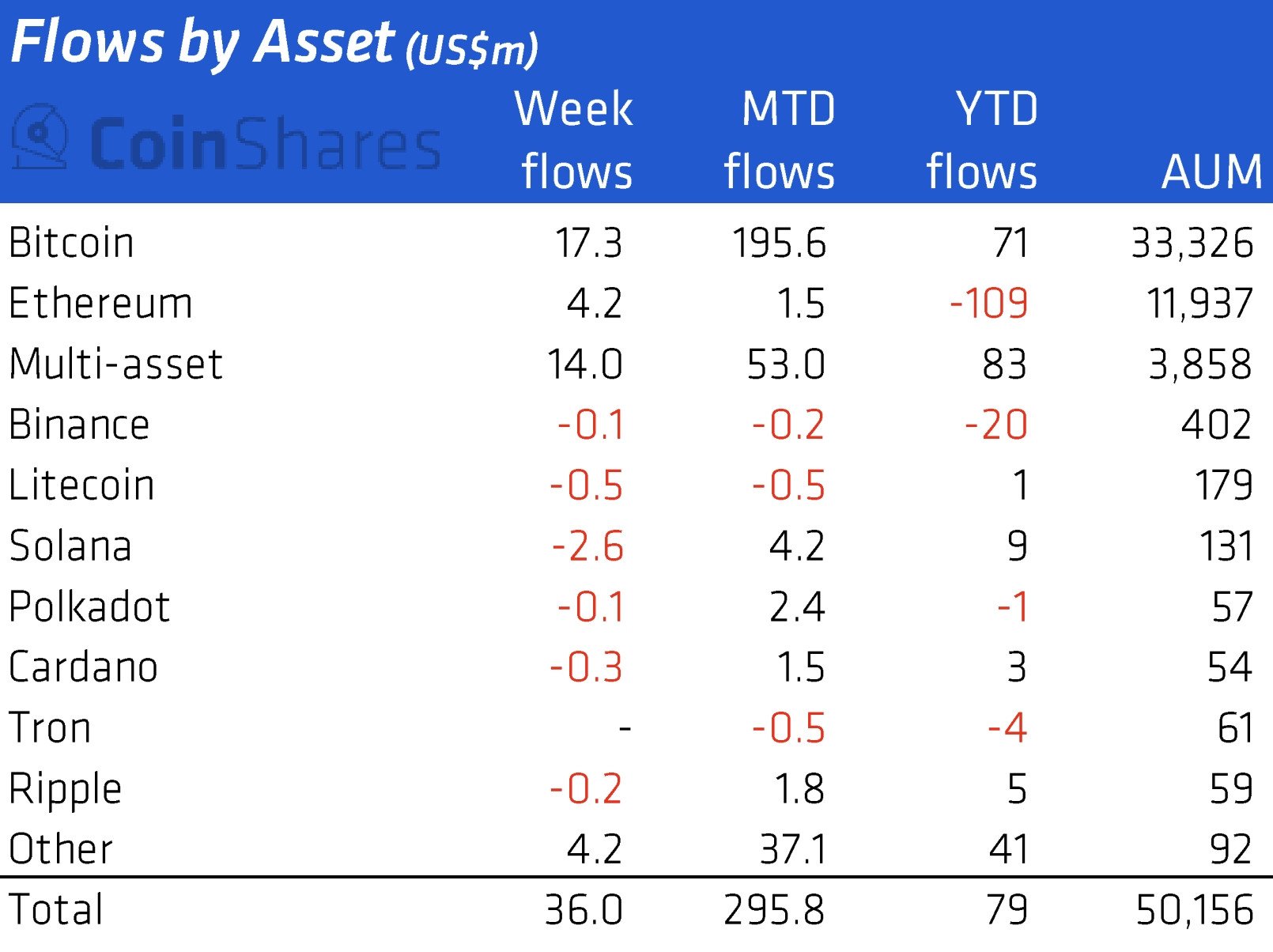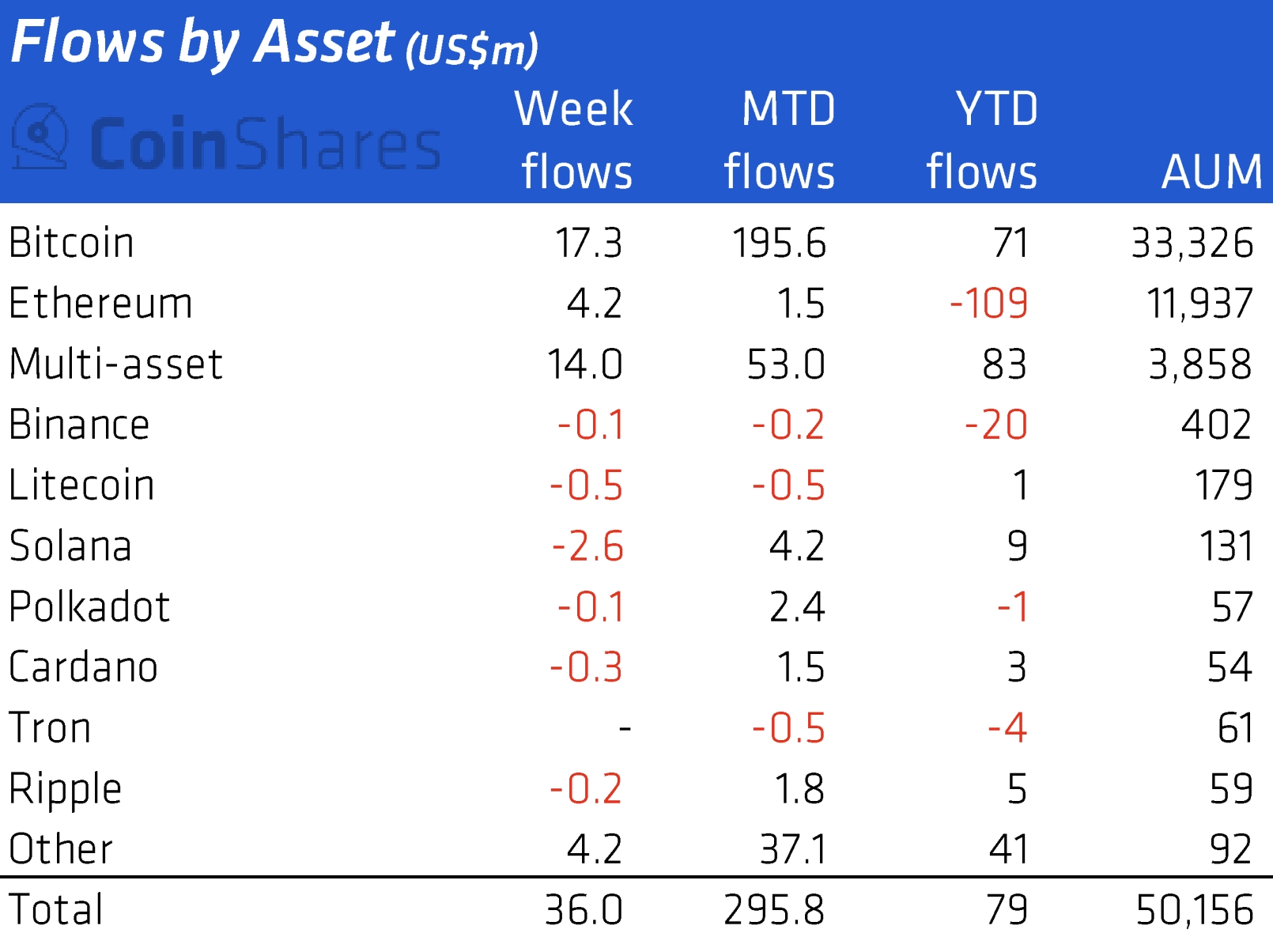 Commenting on bitcoin's current set-up from a technical analysis standpoint, Hong Kong-based crypto financial services firm Babel Finance said in its latest weekly report that the USD 40,000 mark will be "a watershed" for bitcoin, and that it could indicate further bullishness in the near-term.
"In the short term, USD 40,000 will become a watershed. That is to say, more traders may be mobilized if the price can return to above USD 40,000," the firm said in its report, which was published just before BTC broke through the key level.
Meanwhile, others focused on how the latest gains for bitcoin and the rest of the crypto market have come at a time when stocks have seen mixed performance, which they said could point to a decoupling of the two asset classes.
"We have seen crypto be correlated closely to the US stock market for months, but bitcoin is showing signs of decoupling from this correlation in the short term," Marcus Sotiriou, an analyst at the digital asset broker GlobalBlock, said in emailed comments.
He added that the top cryptocurrency is likely being fuelled by "the narrative of being a permissionless and censorship-resistant way of transferring value," and said it is "fascinating" that it has even outperformed the traditional safe-haven gold.
A similar sentiment was also shared by Mikkel Morch, Executive Director & Risk Management at crypto hedge fund ARK36, who said "a potential decoupling from risk assets" is taking place, and that bitcoin is gaining prominence as censorship-resistant money.
"Are we, therefore, seeing the beginnings of a wider acceptance of Bitcoin as a hedge – not only for investors but also for ordinary citizens," Morch said, before adding:
"We will know for sure on the other side of this crisis but we can already say that we're currently witnessing historical power shifts taking place in real-time – and crypto is at the very center of the raging storm."
The same view was also echoed by the Bitfinex Trading Team, which said in a comment shared with Cryptonews.com that bitcoin's "unique properties" are now finally getting more attention.
"In these perilous and uncertain times, bitcoin is not capitulating as many of its detractors had predicted. In fact, we may be witnessing the world's first major conflict in the age of cryptocurrency, and this is proving to be a great test case to see how bitcoin performs," the trading team wrote.
Further, crypto analytics firm Coin Metrics also pointed to bitcoin's role in the conflict, saying in its latest report that interest in the coin has spiked in Ukraine and Russia over the past week.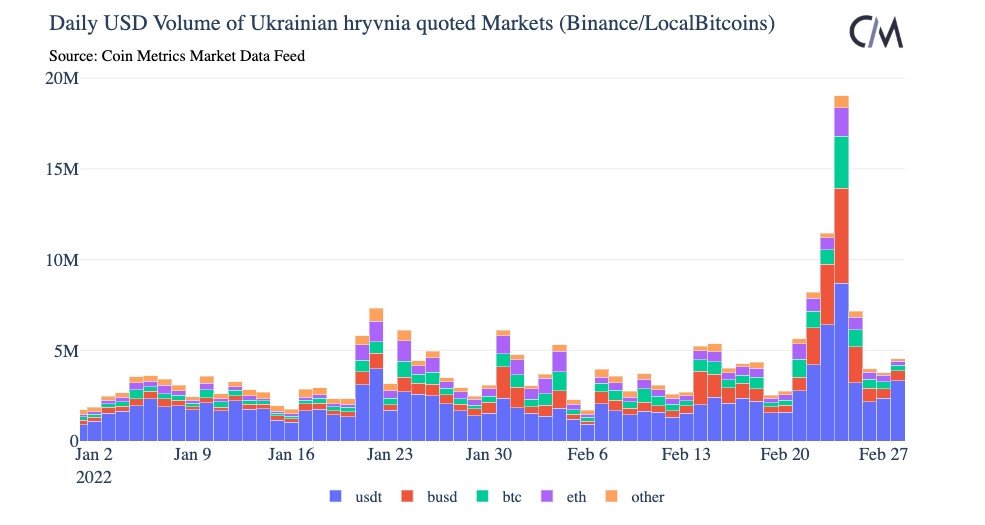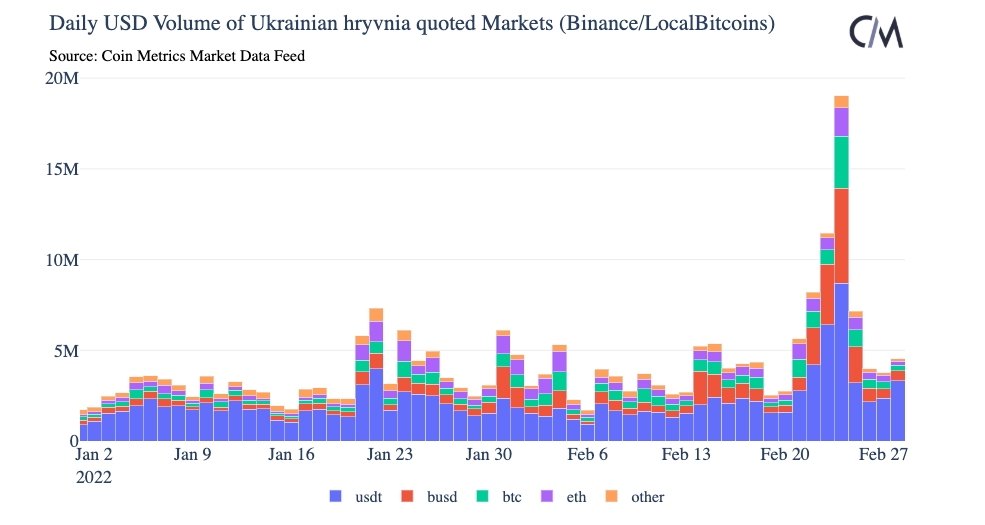 Meanwhile, the on-chain analysis firm Glassnode also offered some optimism in its latest report, saying investors who bought bitcoin close to the market top have now "almost completely capitulated."
"[…] the remaining distribution of holders appear to be of a far higher resolve, arguably reflecting the unwavering conviction of the buyers of last resort: Bitcoin HODLers," the report added.
Lastly, commenting on the moves in the bitcoin price from the world of traditional finance, the veteran investor Mark Mobius, a former advisor to the World Bank and a former executive chairman of Templeton Emerging Markets Group, said bitcoin is now proving itself to Russian owners of wealth in particular.
"I would say that's the reason why bitcoin is showing strength now, because the Russians have a way of getting money out, getting their wealth out," the investor told CNBC, adding that "otherwise they're really in trouble."
The comments from the legendary investor came despite him last year saying about bitcoin that "it's not an investment, it's a religion." This time around, however, he appeared more open-minded, saying "if I was a Russian I would be a buyer [of bitcoin]."
____
Learn more:
– These Coins Have Moved the Most Since the Ukraine War Started
– Russian Crypto Buyers Face Whopping Premiums Amid Economic Crash

– Potential Fallout From War in Ukraine May Be Priced Into Crypto Market – Observers
– Crypto Exchanges Soon Could Be Forced to Block Russian Users – Kraken CEO

– Bitcoin Fundamentals vs. Fundamentals of Geopolitics – Analysts on Ukraine War
– Bitcoin, the Ukraine Crisis and the Central Bankers Dilemma
---