Bitcoin Price Models Go to War (Again) as Rainbow Champion Decries S2F
Disclosure: Crypto is a high-risk asset class. This article is provided for informational purposes and does not constitute investment advice. By using this website, you agree to our terms and conditions. We may utilise affiliate links within our content, and receive commission.
The crypto community has once again been drawn into a heated online discussion about which price model – if any – most accurately predicts movements in bitcoin (BTC) prices.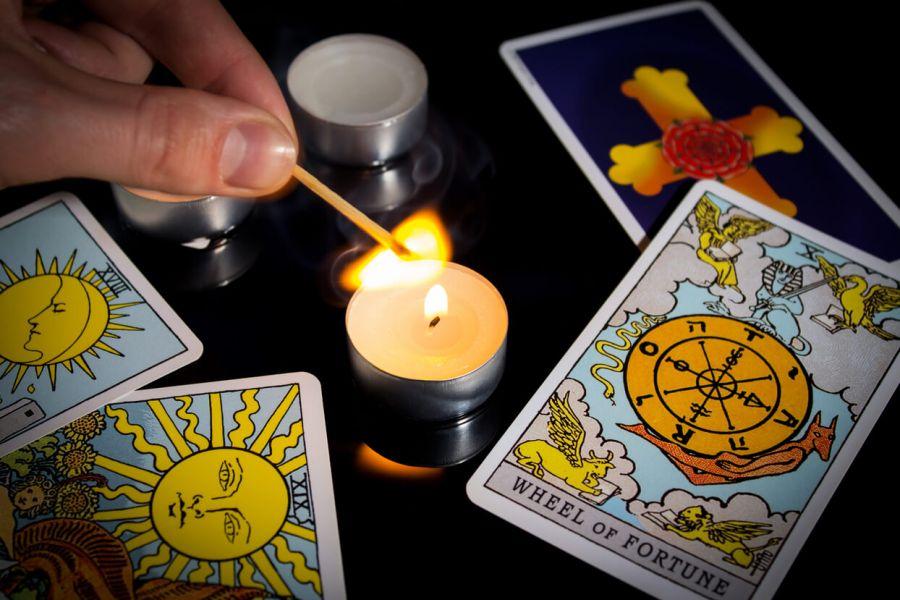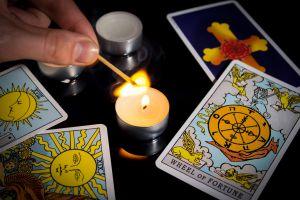 An asset manager has sparked the latest debate by championing the so-called rainbow chart, saying that it "takes the simplest approach," while doing away with the "bullshit" involved with bitcoin stock-to-flow (S2F), another popular model.
The latest impassioned defense of the bitcoin rainbow model was posted to Twitter by Eric Wall, the Chief Investment Officer at crypto asset management firm Arcane Assets.
He says that S2F modeling is based on flawed logic that, he claims, "almost no one understands."
Wall further argued that the stock-to-flow model, which is based on gauging the supply of new bitcoin coming into circulation, is a poor predictor of price. His reasoning for this is the fact that demand for bitcoin varies much more than the supply, and – as such – is a factor that is more likely to influence prices.
He opined,
"The Rainbow chart has no such issue."
Wall castigated the S2F model for making use of complicated mathematical theory notions such as cointegration (relating to the existence of long-running relationships between variables), which he calls a "cornerstone to the S2F model," slating the fact that cointegration is "not a very easy concept to deal with."
Wall pointed out that the theorist who pioneered cointegration-based thinking, the brains behind the quantitative analysis site btconometrics.com, "abandoned the original method he used for proving" his thesis in August last year.
Wall added,
"[The btconometrics analyst] still believes that there is cointegration between ln(price) and ln(S2F), but make no mistake: throughout this whole saga (August 2019 until now) when S2F sailed to the top among bitcoin price models, it did so based on math the author now finds invalid."
Conversely, Wall was full of praise for the (much older) rainbow model, which he says "doesn't rely on elaborate concepts that don't make sense (one-sided supply/demand narratives), fickle values or arcane math."
Instead, he wrote, the rainbow chart "takes the simplest approach," and is, essentially, "just a trajectory that bitcoin price seemingly follows."
As one might expect, Wall's pots drew no shortage of response from crypto enthusiasts on Twitter.
Even the afore-mentioned btconometrics piped up with a response to Walls' charges that forecasting is an impossible science, sarcastically quipping that weather forecasters seem to manage well enough.
Others were quick to point out that "dismantling S2F" alone would not "prove rainbow correct," with one user adding that the choice between the two models was "not a binary decision."
And another Twitter user pointed out that the very notion of competition between the models was perhaps pointless – particularly as both models appear to concur, with similar predictions of bitcoin reaching a price watermark of around USD 100,000 sometime between 2021 and 2022.
And while many came to the S2F model's defense, however, no detailed response has so far been seen from the popular model's creator, the outspoken Twitter user PlanB.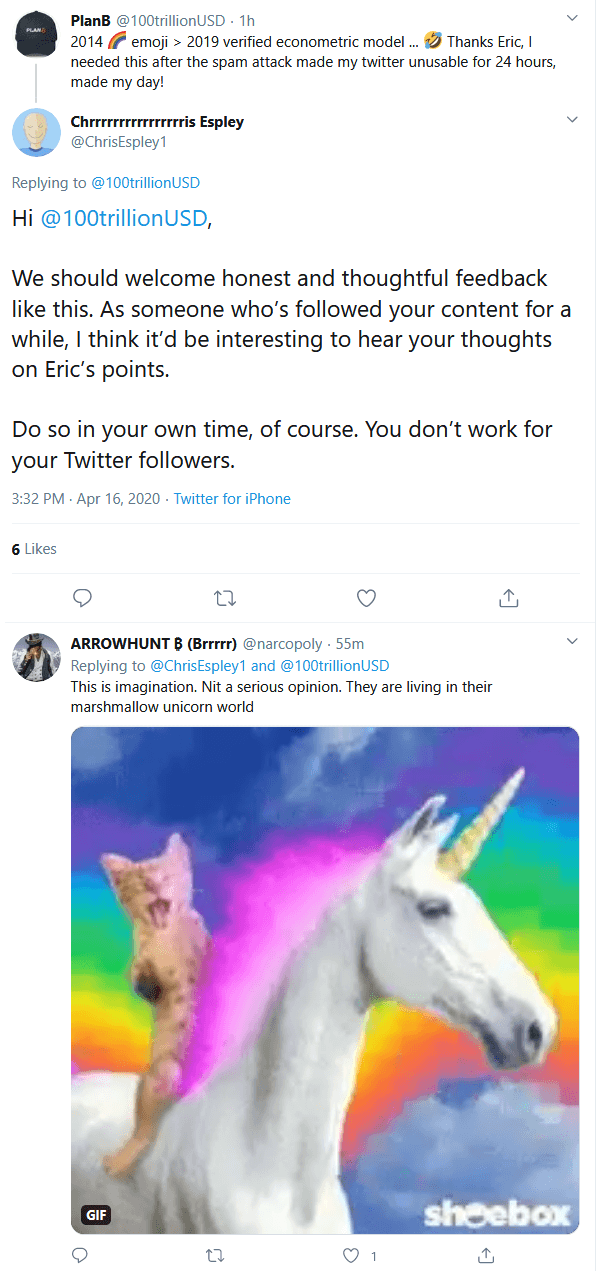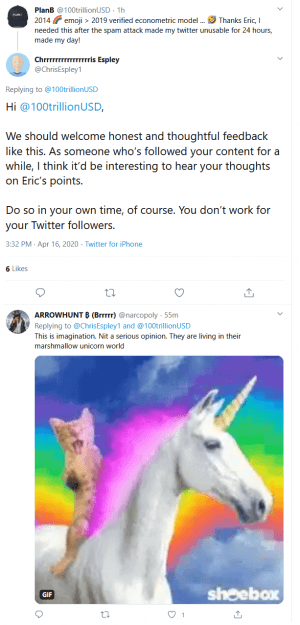 ___
Learn more:
Hedge Fund Chief 'Concerned' by Growing Bitcoin Stock-to-Flow Hype
Ethereum's Buterin Finds Bitcoin's Stock-to-Flow Model Useless
Bitcoin Approaches Halving With Bitcoiners Still Divided Over Its Effects
---