Bitcoin Price and Ethereum Forecast – Can BTC Hit $30,000 This Month?
Disclosure: Crypto is a high-risk asset class. This article is provided for informational purposes and does not constitute investment advice. By using this website, you agree to our terms and conditions. We may utilise affiliate links within our content, and receive commission.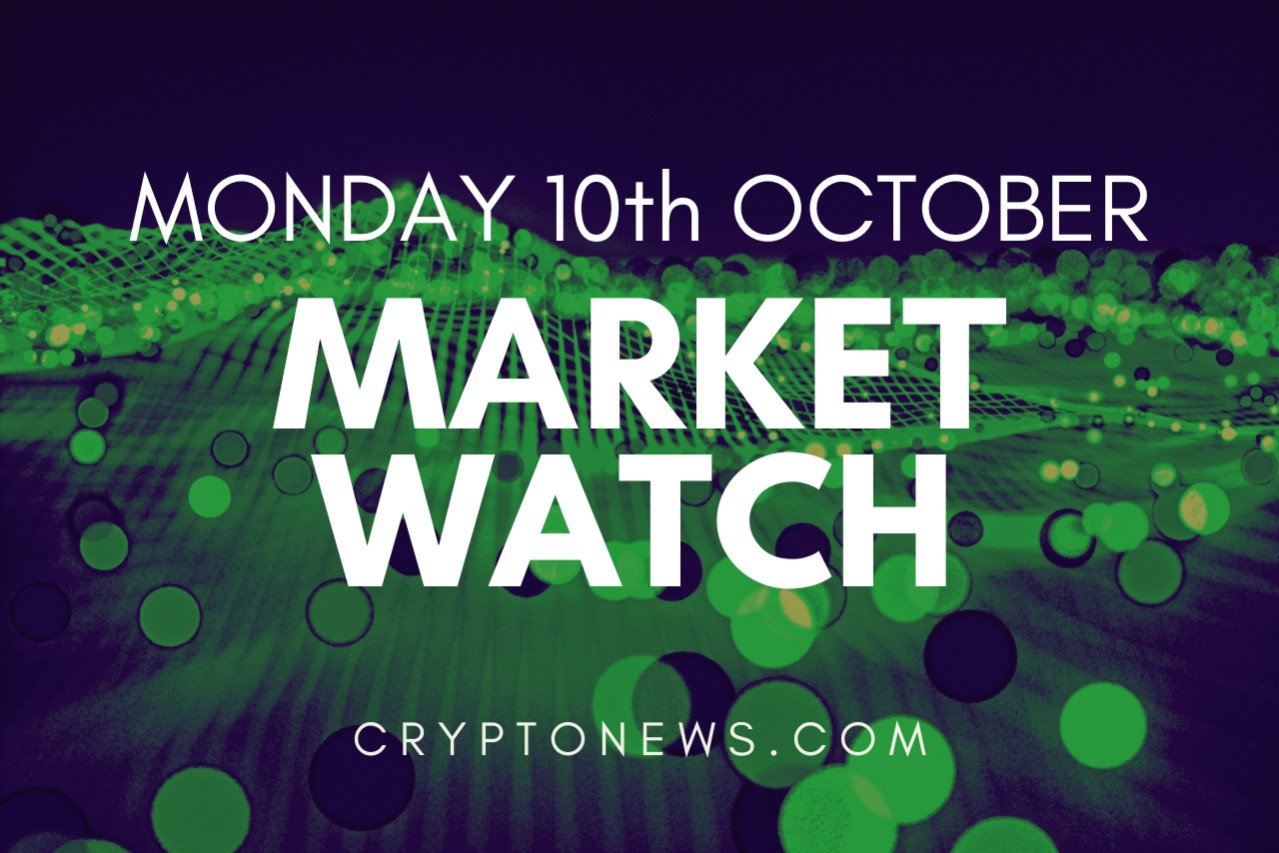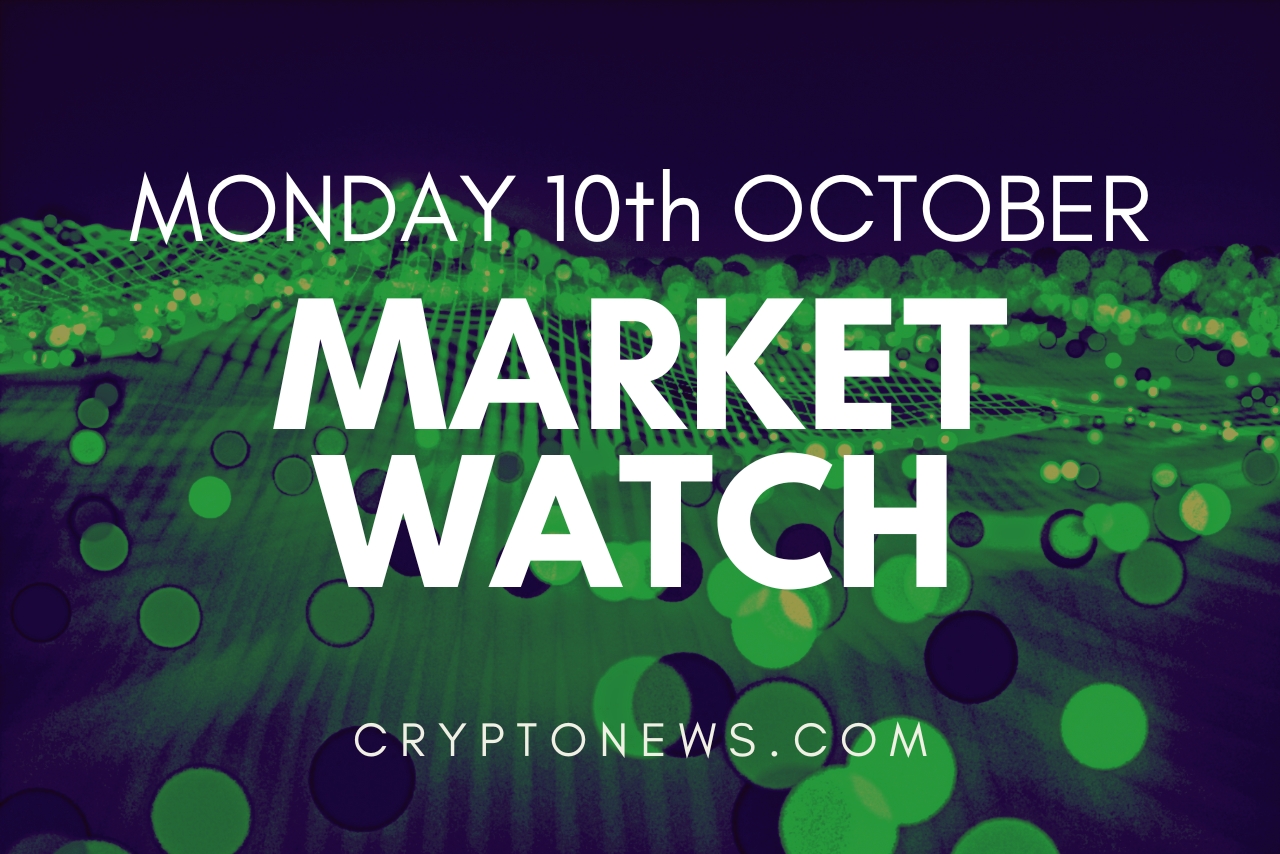 The cryptocurrency market was slightly bearish during the early European session, with the global crypto market cap falling from $944 billion to $936 billion. Bitcoin, the leading cryptocurrency, is still trading near $19,349.19, down 0.88% so far. Similarly, Ethereum is trading sideways, with a price range of $1,325 to $1,298.
However, some altcoins are trading noticeably bullish, such as TerraClassicUSD, which has increased by more than 35% in the last 24 hours. As well as Huobi Token which has increased by 20% to trade at $4.97. Maker is also in the spotlight for achieving more than a 17% weekly gain.
Bitcoin Price
The current Bitcoin price is $19,351.72, and the 24-hour trading volume is $20.35 billion. Bitcoin has fallen by 0.88% in the last 24 hours.


Robert Kiyosaki, widely known as the author of the financial bestseller "Rich Dad, Poor Dad," has been a prominent proponent of Bitcoin for several years.
Now he's taking to Twitter to foretell the imminent collapse of the US dollar and economy, declaring that Bitcoin, gold, and silver are the only safe investments left.
WHY MILLIONS TO BE WIPED OUT: People CAN see MiCRO ECONOMICS: food & fuel prices rising. CANNOT SEE MACRO ECONIMICS. Macro Econ INVISIBLE. Protect yourself from Macro. Buy gold, silver, Bitcoin. Silver best investment in Oct 2022. Everyone can afford $20 silver…but are blind.

— Robert Kiyosaki (@theRealKiyosaki) October 9, 2022
Despite rising food and gas prices, Kiyosaki tweeted that the average person still can't comprehend the big picture of the economy. The time has come to stockpile not just Bitcoin but also precious metals like silver and gold.
Why buy gold, silver, Bitcoin? Bank of England pivot means buy more GSBC. When pensions nearly collapsed it exposed Central Banks cannot fix…INFLATION. Pension have always invested in G& S. Pension funds now investing in Bitcoin. They know Fake $, stocks & bonds are toast.

— Robert Kiyosaki (@theRealKiyosaki) October 7, 2022
Kiyosaki has been anticipating the collapse of the USD since the beginning of the pandemic two years ago when the Federal Reserve printed more than $6 trillion.
The Federal Reserve has raised interest rates multiple times this year, with some of the increases being the largest in decades. He has been predicting the crash of financial markets alongside the decline of the USD, calling it the largest crash since the 1990s.
Fed to create $6 trillion in cash, or 50 bitcoin networks, out of thin airhttps://t.co/uSfGarujLE#Trust

— Chris Skinner (@Chris_Skinner) March 25, 2020
As seen in the aforementioned tweet, the "Rich Dad, Poor Dad" author is placing another silver wager. Because of its many applications, he predicts that the price of this precious metal will continue to rise over the coming years.
Bitcoin Holders Exhibit Confidence
According to crypto analytics platform Santiment, Bitcoin holders have taken thousands of dollars worth of BTC out of cryptocurrency exchanges in a single day. During the previous week, cryptocurrency exchanges saw a significant outflow of cryptocurrencies.
The sudden transfer of large amounts of BTC indicates that traders are bullish on the leading cryptocurrency heading into the year's final quarter.
👍 #Bitcoin saw 34,723 of its coins move off exchanges on September 30th, indicating what may be a hint of trader confidence heading into Q4. The last time at least this much $BTC left exchanges was June 17th, where prices jumped +22% the next 4 weeks. https://t.co/QUCCAllxtj pic.twitter.com/vPG1RKWUpX

— Santiment (@santimentfeed) October 2, 2022
According to Santiment, the supply of Bitcoin on all cryptocurrency exchanges has dropped to levels not seen since the peak of the 2018 crypto bear market, indicating trader optimism.
According to the analytics firm, the decreasing supply of BTC on cryptocurrency exchanges reduces the likelihood of a market-wide sell-off.
Bitcoin Price Prediction & Technical Outlook
Bitcoin is projected to find immediate support near $18,970 and resistance near $19,950 on the technical front. The BTC is still bearish, with the 50-day moving average (MA) presenting substantial resistance near $19,950.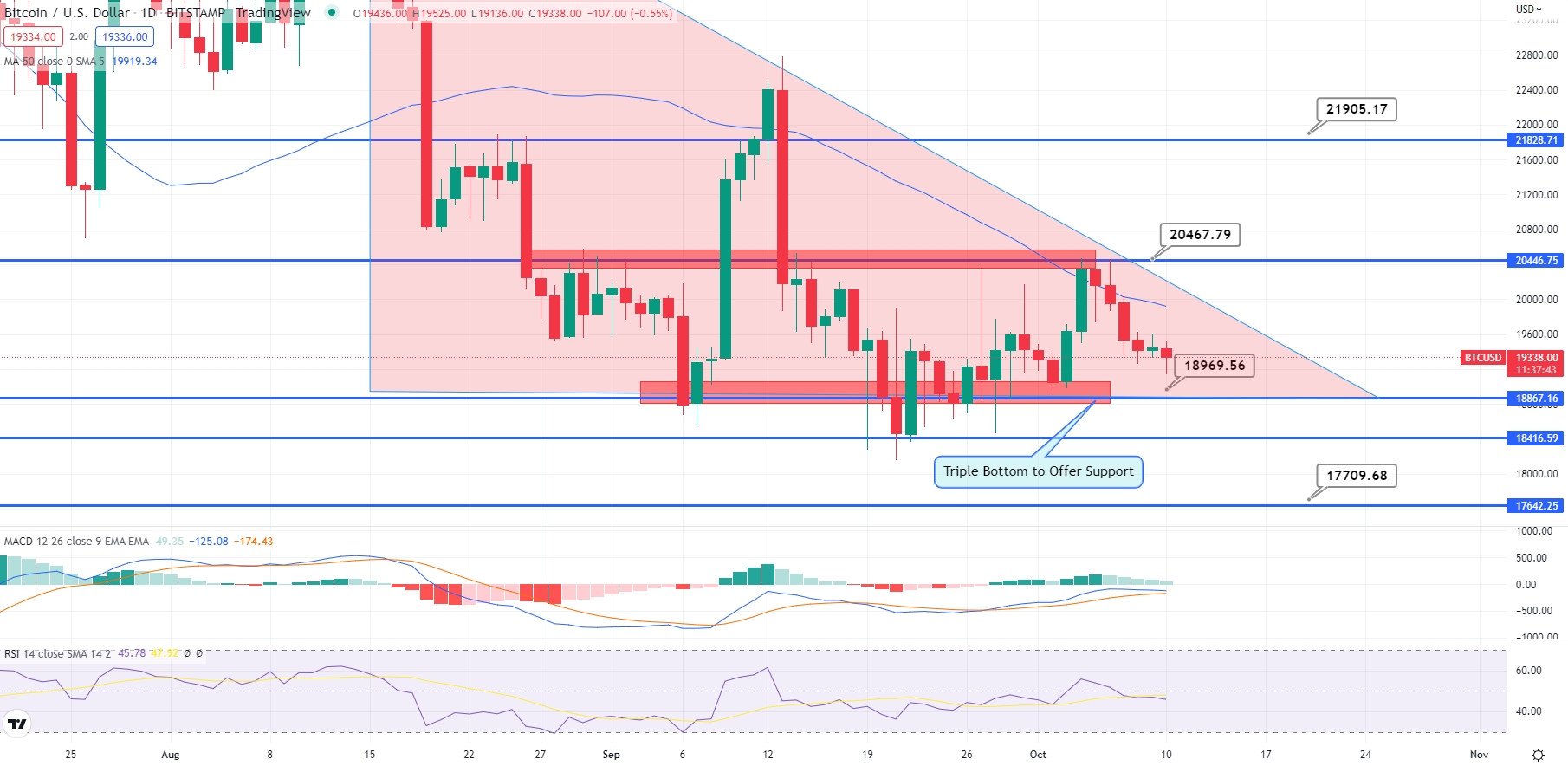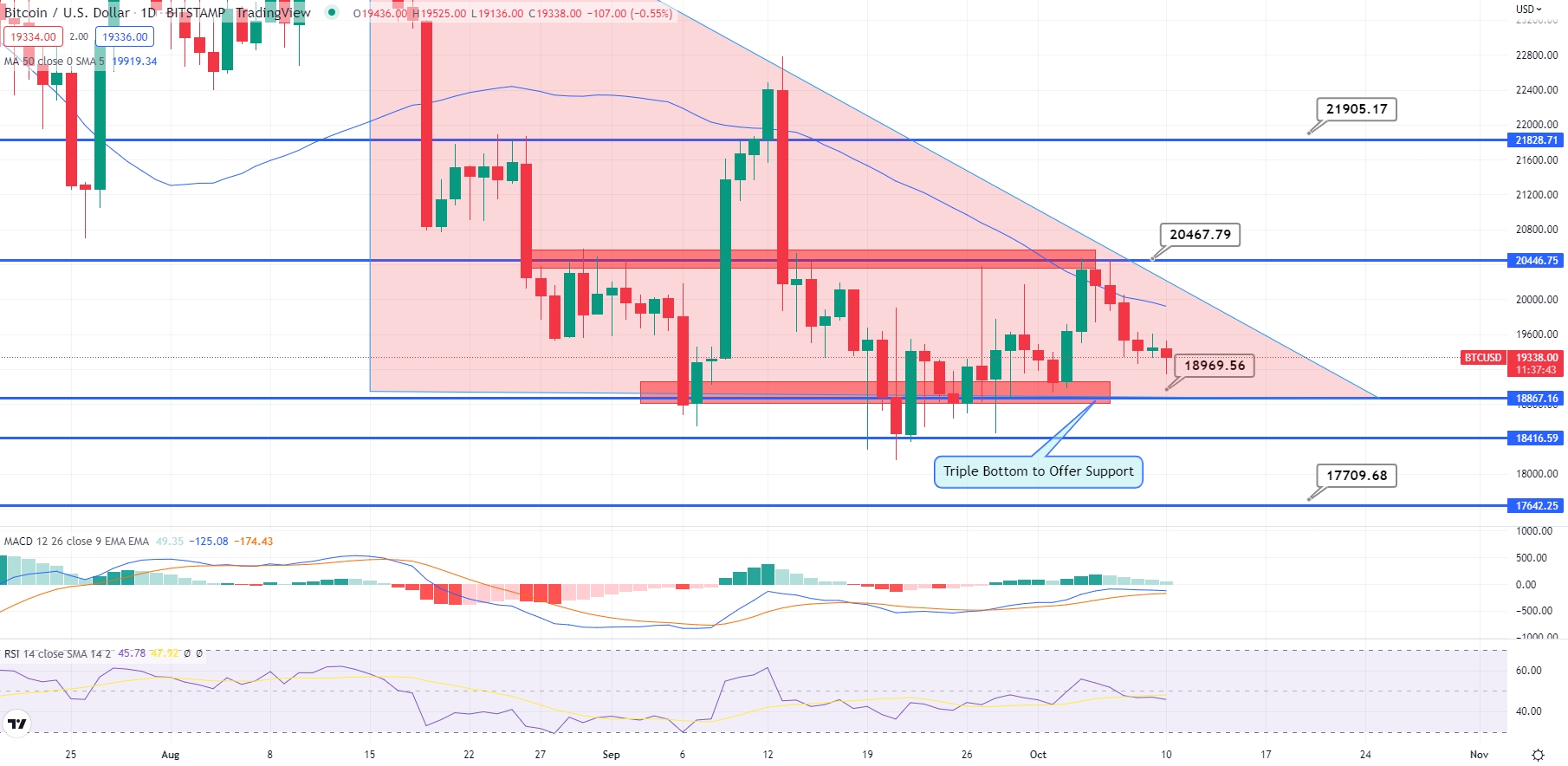 A descending triangle pattern remains in place on the daily chart, and it is expected to keep Bitcoin bearish until BTC breaks out of the $20,275 resistance level.
Bitcoin has the ability to challenge the next resistance level of $21,905 or $22,760 if it rises above $20,475. A fall below $18,970 support, on the other hand, may bring BTC to $18416.59 or $17,709 levels.
Given the Federal Reserve's rate hike sentiment in the midst of a stronger-than-expected labor market and inflation figures, Bitcoin does not appear to be heading for $30,000 this month.
Ethereum Price
The current price of Ethereum is $1,315.13, with a 24-hour trading volume of $7.04 billion. In the last 24 hours, Ethereum has dropped 0.76%.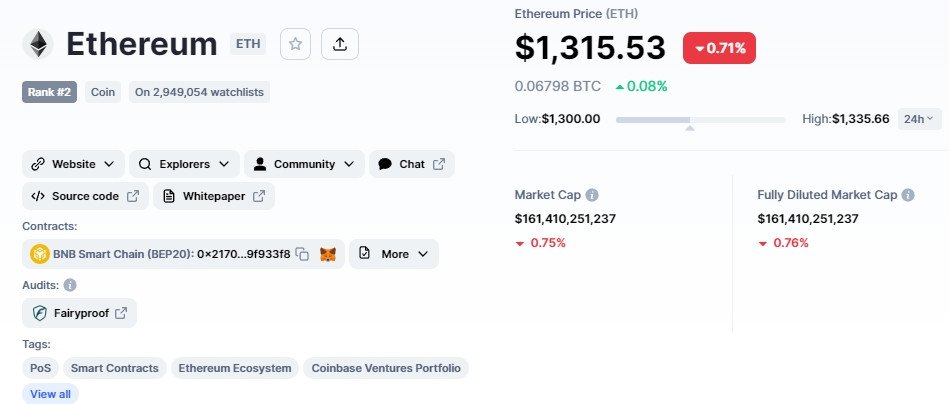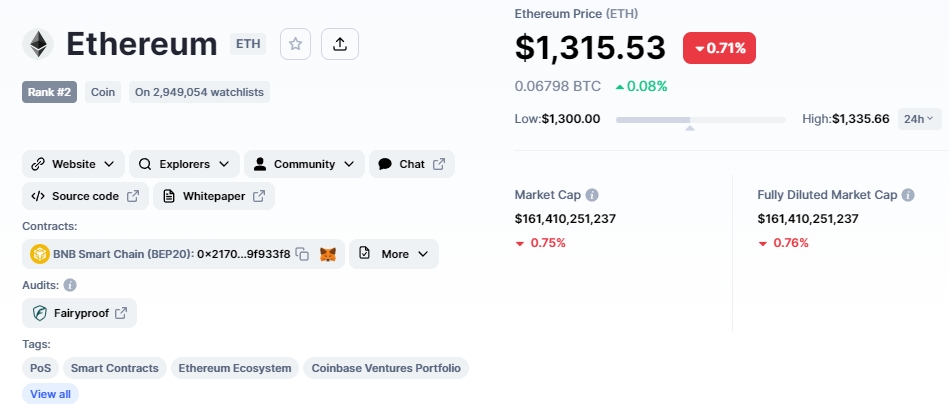 According to data from cryptocurrency monitoring firm Santiment, this past weekend saw the largest growth spike for the Ethereum network in 2022. A total of 135,780 unique addresses were added to the network within a span of two days, an increase of 11.1% from the influx on January 3.
📈 #Ethereum saw a surge of new addresses created Saturday, with 135,780 new $ETH addresses popping up on the network. This is 11.1% more network growth than the next highest of 2022 (Jan 3rd). Utility rises commonly foreshadow potential asset breakouts. https://t.co/tIRv6sJxJc pic.twitter.com/boA6v5jk8W

— Santiment (@santimentfeed) October 9, 2022
According to the data, the Ethereum network is expanding at a rate not seen since December 7th, 2021. Others on Twitter have also noted the abnormally robust network expansion, with one user speculating that "major moves" are imminent.
largest rise in network growth on $ETH since DEC 2021
big moves coming!! data from @santimentfeed #ETH pic.twitter.com/TpWRqn2bRh

— Dean(I❤BTC) (@Deanicide) October 9, 2022
A new record high in the total number of Ethereum wallet addresses was also set during the weekend, thanks to the massive increase in activity throughout the weekend. Etherscan data as of Sunday indicated there were 207.4m distinct addresses in use across the network.
Ethereum Price Prediction & Technical Outlook
The ETH/USD pair is trading sideways in a narrow range of $1,325 to $1,298. On the 4-hour chart, Ethereum has formed a symmetrical triangle pattern supporting investors' indecision.
On the downside, a break of the $1,298 support level may allow investors to enter a sell trade until the next support area of $1,262 or $1,219.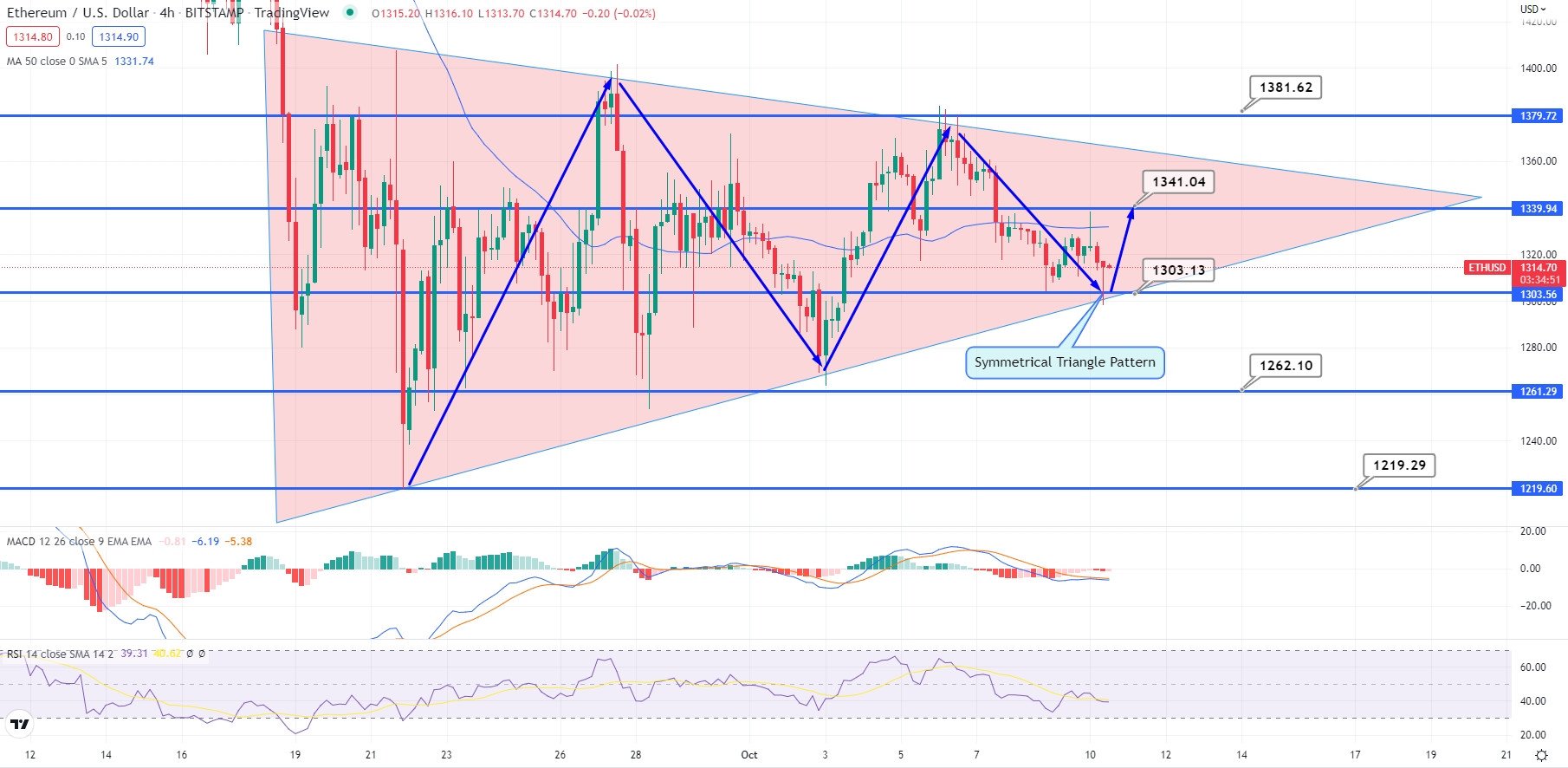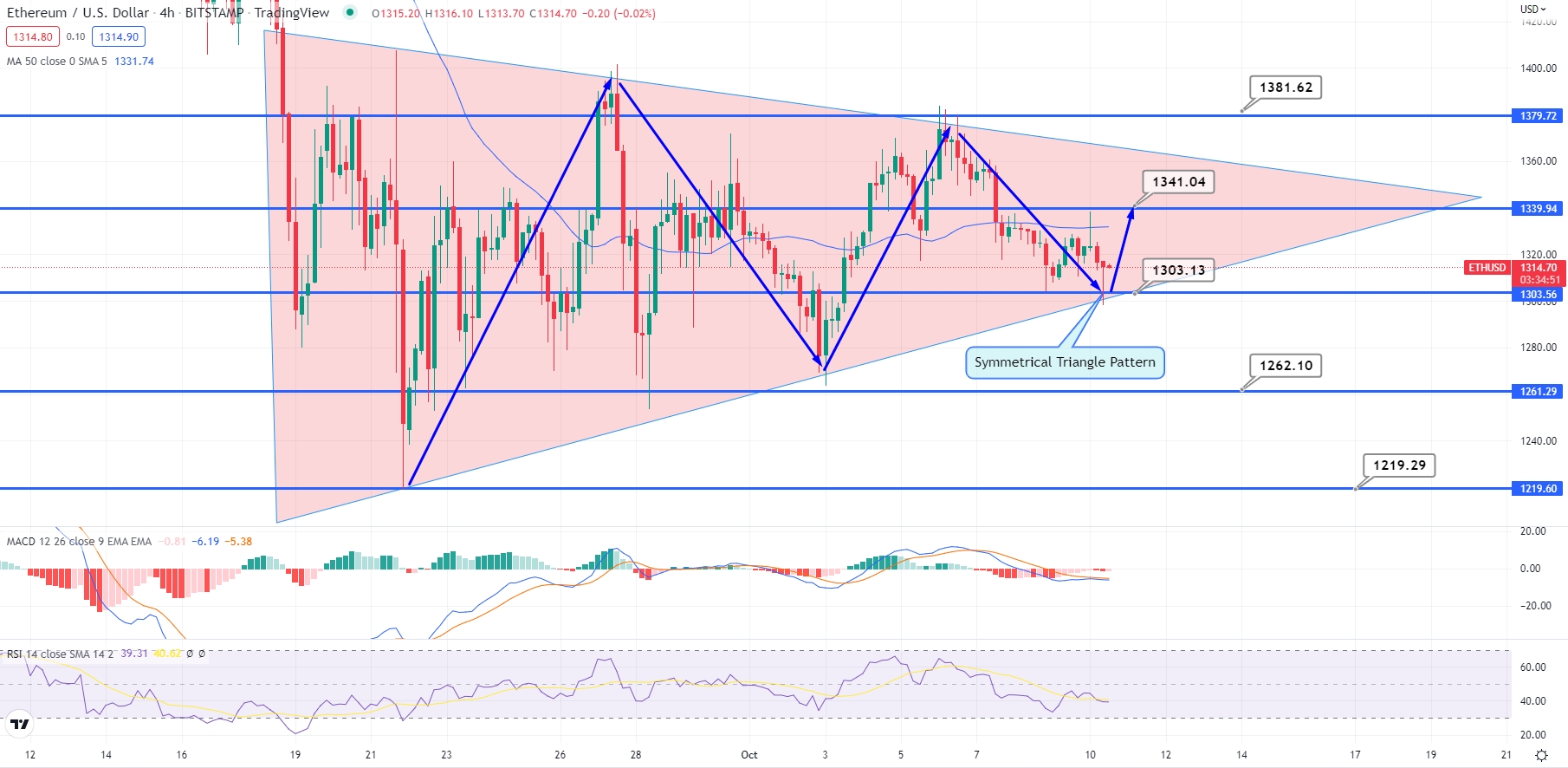 Alternatively, a bullish crossover above the 50-day moving average at $1,340 may stimulate additional buying until $1,380, or $1,408, is reached.
Tamadoge Steals the Limelight
The popularity of the meme coin Tamadoge has exploded since being added to the centralized OKX exchange and its DEX for worldwide users.

The price of TAMA surged to an all-time high of $0.194446 last week and has since retraced back, allowing traders to buy the dip in anticipation of the next leg up.

Tamadoge Ultra-rare NFTs are in the highlights as well and are now available on OpenSea.

Buy TAMA on OKX CEX
Find The Best Price to Buy/Sell Cryptocurrency:


---